A tea-infused cocktail that has smooth, smoky flavor.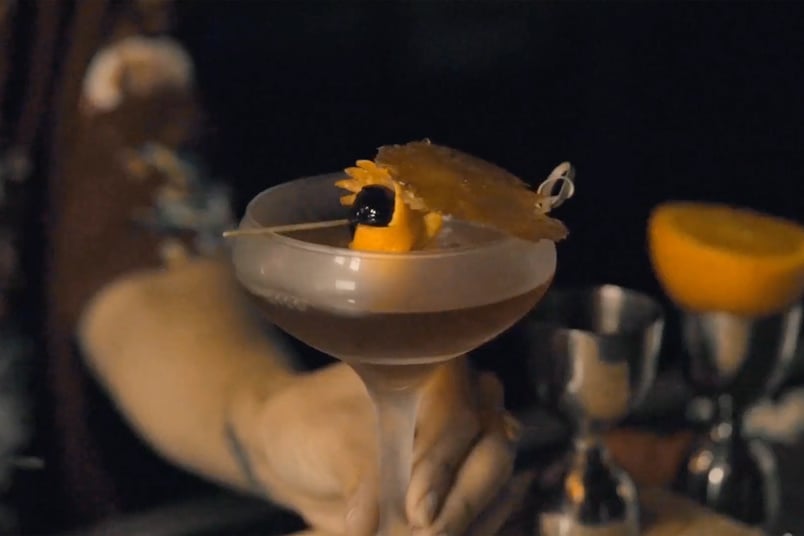 This Smoking Jacket Cocktail Recipe was created by foodie turned mixologist Michelle Merlo, in partnership with Buffalo Rising. It is the fourth in a series of 6 episodes of the BITTERS cocktail video series, presented by KegWorks.
At the center of this libation is a subtle smokiness from lapsang souchong, a tea made by smoking Chinese black tea leaves over cypress or pine wood. Tea infusions are an easy way to enhance flavor and add complexity to any cocktail. This recipe can also use Seedlip Grove 42, a citrus-forward blend of oranges and spices from their line of distilled non-alcoholic spirits.
---
Smoking Jacket Cocktail Recipe
Yield: 1 cocktail
Ingredients
¼ oz. Campari
¼ oz. Orange Curacao or Seedlip Grove 42
½ oz. Lapsang Souchong infused Crème de Cacao
¾ oz. Dry Vermouth
1 oz. Bourbon
Bourbon cherries (for garnish)
Orange twist (for garnish)
Citrus Sugar wafer (for garnish)
Glassware
Tools
Instructions
To create the Lapsang Souchong infused Crème de Cacao, add nine dry tea bags to a 750 mL bottle of Crème de Cacao and stir occasionally for up to two hours.
Start your cocktail by preparing the sugar wafer. On the flat side of a halved orange, sprinkle about 1 teaspoon of sugar with a few drops of Angostura bitters, and then caramelize it using a small butane torch. The process is similar to making crème brûlée. Allow the sugar to cool and set while you prepare the rest of the drink.
To build the cocktail, place a few ice cubes into a cocktail mixing glass. Add Campari, Orange Curacao or Seedlip, tea-infused Crème de Cacao, Vermouth and Bourbon to the mixing glass and stir until the cocktail is properly mixed and chilled. Strain into coupe glass and garnish with bourbon cherry, orange twist and sugar wafer.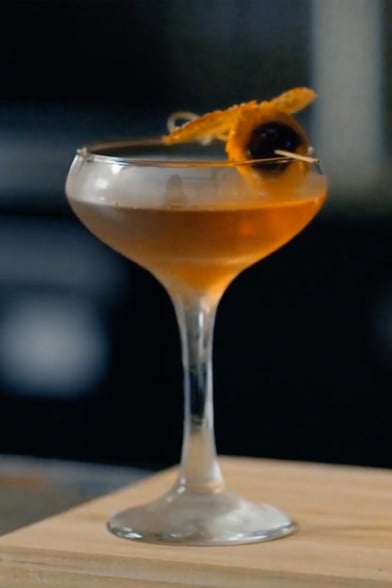 ---
Buffalo Rising BITTERS Cocktail Series presented by KegWorks
Episode #1: b'Lure Flower Extract Cocktail
Episode #2: A Tale as Gold as Thyme Non-Alcoholic Cocktail
Episode #3: Smoked Manhattan - How to smoke a Manhattan cocktail
Episode #5: Lyre's Londonberry Air NA Cocktail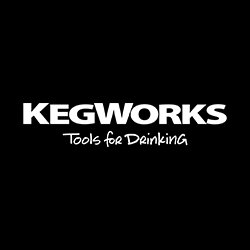 KegWorks has been selling cool tools for drinking and serving knowledge on tap since 1998. We are all about enjoying good drinks with good friends.