A forward thinking gin-based cocktail that uses all-natural blue tea tincture to give it an alluring appearance.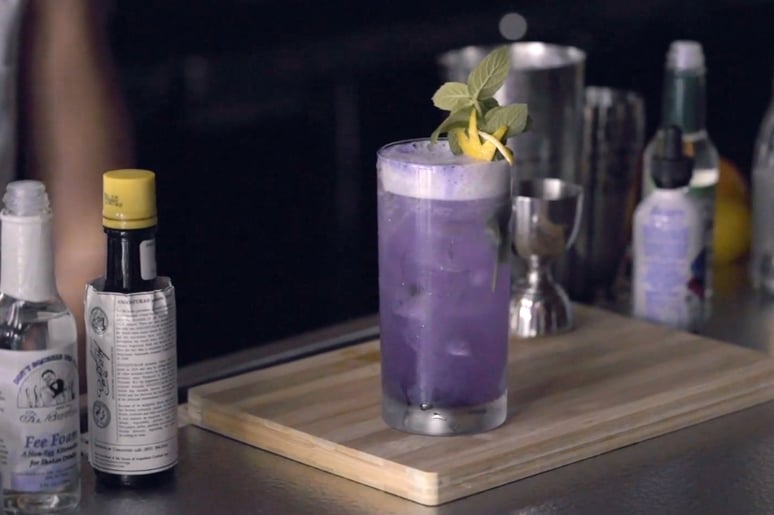 This cocktail was created by foodie turned mixologist Michelle Merlo, in partnership with Buffalo Rising. The b'Lure Flower Extract Cocktail Recipe is the first in a series of 6 episodes of the BITTERS cocktail video series, presented by KegWorks.
b'Lure, the first commercially produced blue tea concentrate from the Wild Hibiscus Flower Co. Originating in Southeast Asia. Long used as a dye in food, blue tea has a bounty of health benefits, including boosting metabolisms and promoting a sense of well-being.
This 100% natural tincture is gaining traction amid cocktail creators and fine bars everywhere.
To highlight this ingredient we've used gin, Fee Brothers Elderflower Water and muddled mint leaves. This blue tea concentrate will turn an electric shade of pink when added to fresh lemon or lime juice. Here we've used lemonade, then added a few more drops for color, and topped the drink with prosecco.
---
b'Lure Flower Extract Cocktail Recipe
Yield: 1 Cocktail
Ingredients
Glassware
Tools
Instructions
Add gin, elderflower water, b'Lure extract, mint and lemonade to a shaker and shake vigorously. Pour contents into a highball glass filled with ice. Add drops of extract to enhance color based on your taste and top with prosecco.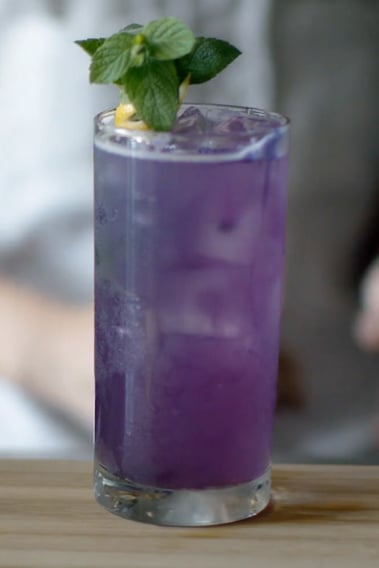 ---
Buffalo Rising BITTERS Cocktail Series presented by KegWorks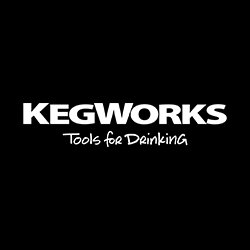 KegWorks has been selling cool tools for drinking and serving knowledge on tap since 1998. We are all about enjoying good drinks with good friends.