Some festive Holiday cocktails to keep spirits merry and bright.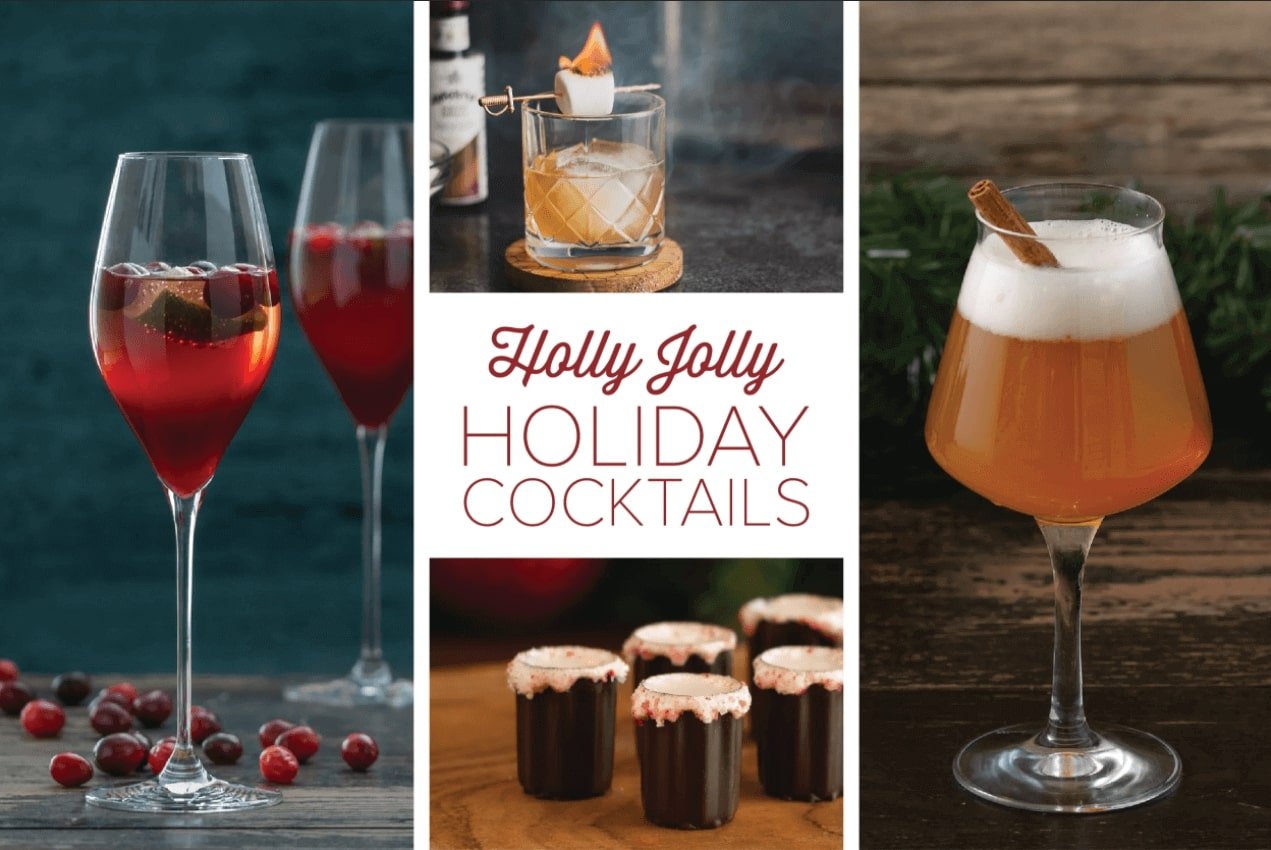 For when you don't want to serve the same ol' "cup of cheer" at your holiday gathering, try one of these holly jolly holiday cocktail recipes instead. There are options for both hot and cold drinks that will fill your guests with the spirit of the season.
---

Our Mexican Hot Chocolate recipe, made with mezcal, cinnamon and chiles, will be sure to warm even the coldest of hands. Maybe some hearts too.
---

These festive Jello shots will be a big hit when you pass them around your Thanksgiving or Friendsgiving table.
---

Hot buttered rum sounds deliciously comforting, but in practice, the drink often comes up short. That's why we created a hot buttered rum recipe we think stands alone. First, we amplified things by browning the butter for our batter, which coaxed out some nuttiness and insanely tantalizing aromatics. Then we took things one step further with the addition of miso.
---

This easy mulled wine recipe will be a hit with your guests on a cold night in.
---

Whether you are sipping to celebrate or just need a breather from 'family time', this Cranberry Champagne Cocktail will get you in the Thanksgiving spirit.
---

As the Irish Coffee has gained popularity throughout the years, many different versions of it have emerged. However, the traditional recipe with whiskey, coffee, and heavy cream is the most authentic way to have it.
---

Every Thanksgiving or Christmas table needs an easy (and delicious) holiday punch. Our Cranberry Holiday Punch Recipe will certainly bring on the festivities.
---

With its fresh honey, cinnamon, and ginger syrup this Christmas Ale Cocktail Recipe is meant to be enjoyed all winter long.
---

Using fresh ginger and ginger beer, this Christmas cocktail packs a pleasant punch. Serve at your next holiday gathering or just a cold winter night in.
---

Way easier than spending hours over making a homemade dessert, our Mocha Candy Cane Shooters are the perfect post-dinner treat for you and your guests. With preparation time under five minutes, bring on the good tidings and cheer.
---

The Winter Sour marries warming bourbon with Tippleman's Double Spiced Falernum and Dillon's Bitter Cranberry for a clove-suffused coupe full of holiday cheer.
---

This Winter Champagne Cocktail is a simple yet elegant recipe to serve to your guests. If you have a crowd, this sparking wine cocktail also doubles well as a make ahead punch so guests can easily serve themselves.
---

Stay toasty warm this winter with this cocktail that blends bourbon, homemade marshmallow syrup and Angostura Cocoa bitters for a touch of chocolatey sweetness, and then infused with smoky campfire flavor using a cocktail smoking box that will leave you begging for s'more.
---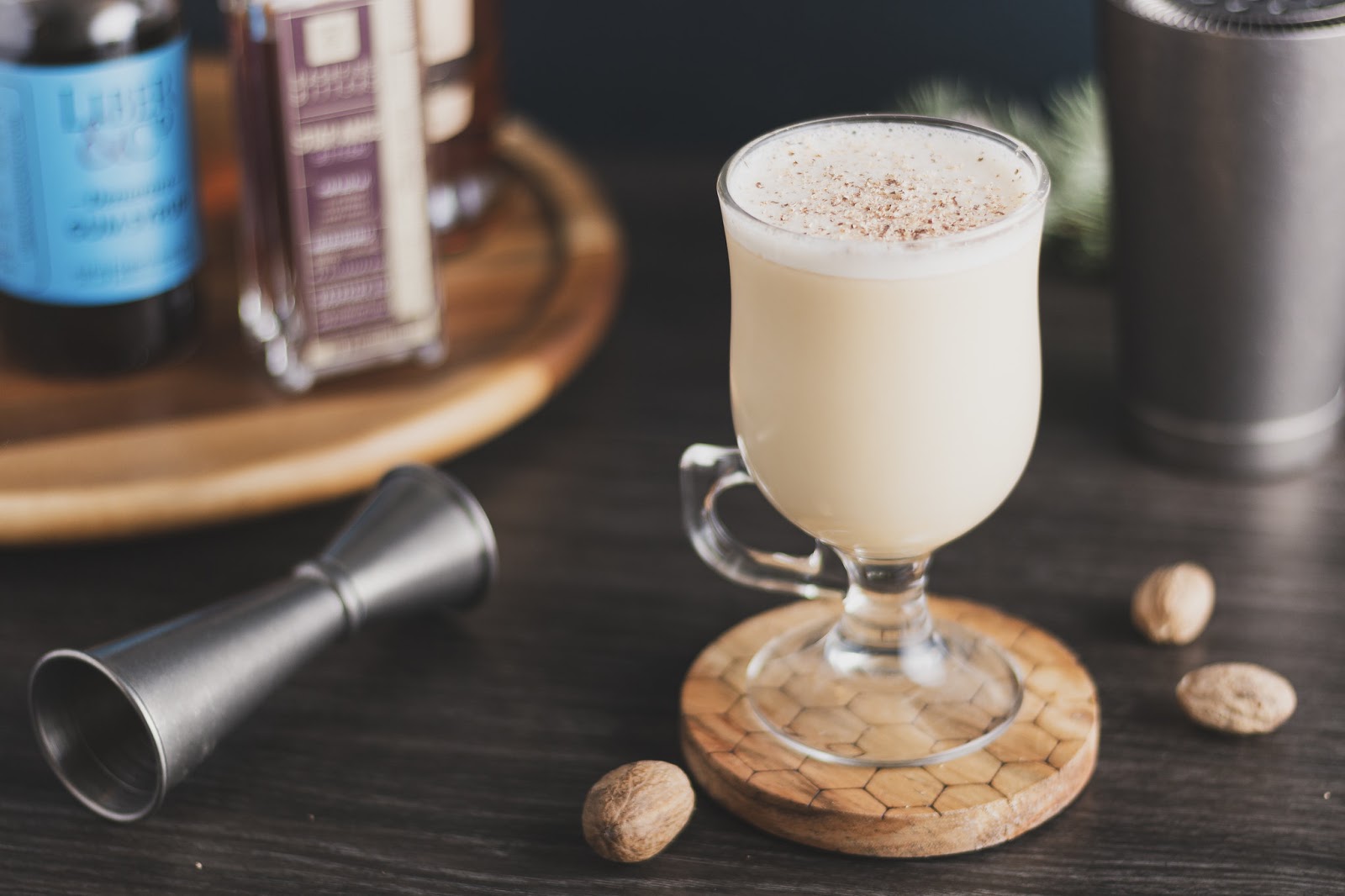 Egg nog is a staple during the holidays whether you enjoy it with or without some booze. We're fans of keeping our spirits "merry and bright" this time of year, so we've come up with a quick and easy way to mix up a boozy egg nog cocktail.
---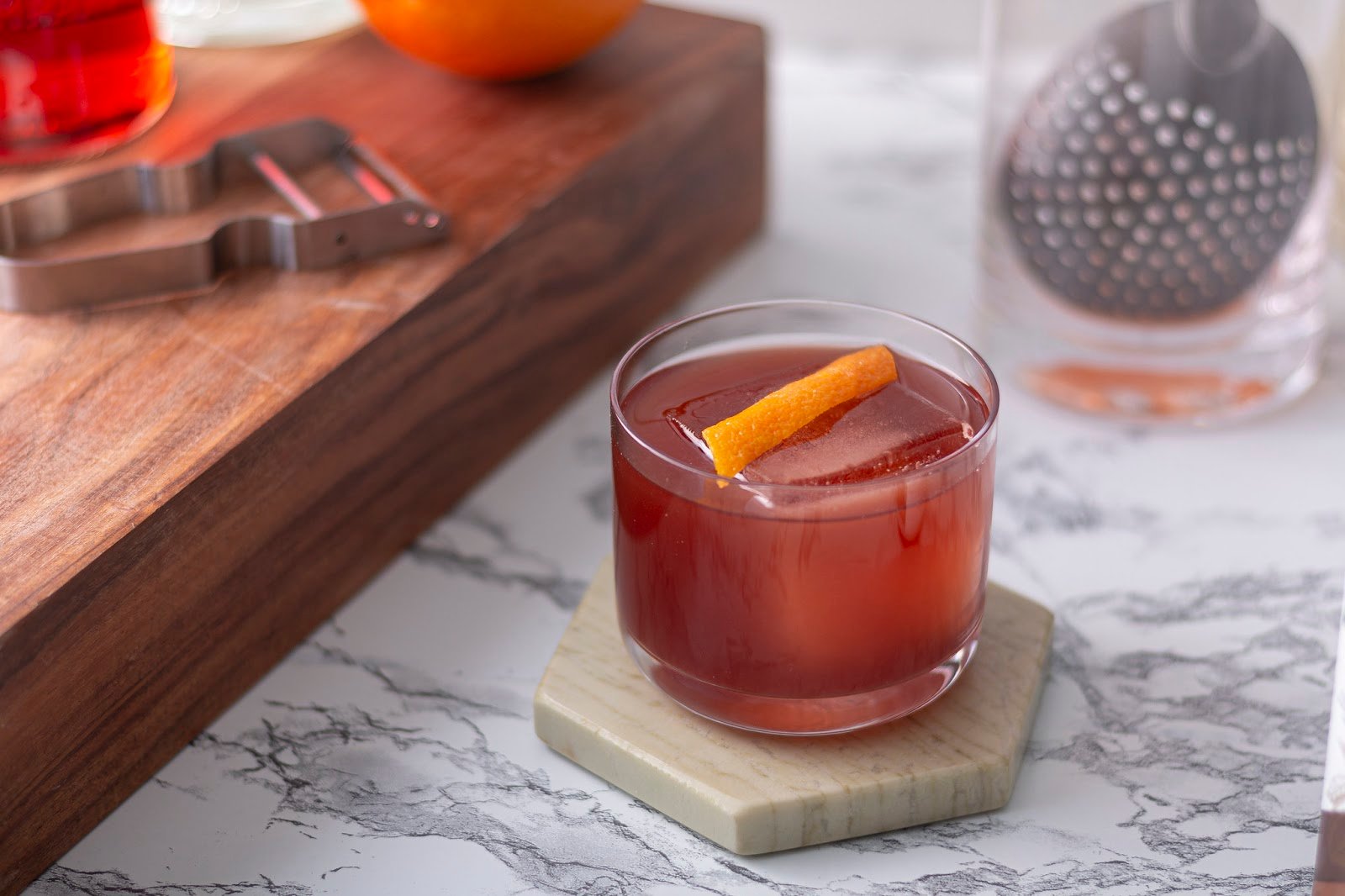 While the Negroni is known as a before-dinner drink or an apéritif, we thought it would be fun to create a "bittersweet" alternative dessert cocktail.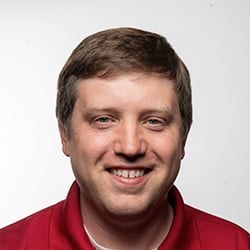 Dave Buchanan has been the Content Writer for KegWorks since June 2019. He has a fondness for craft beer that developed while working for a local beer distributor. Dave also worked for an area sports talk radio station for several years, and continues his broadcasting work as a motorsports announcer and indoor lacrosse reporter.