Save the s'mores for the kids, and let the adults get a little toasted with a sweet, smoky and boozy treat.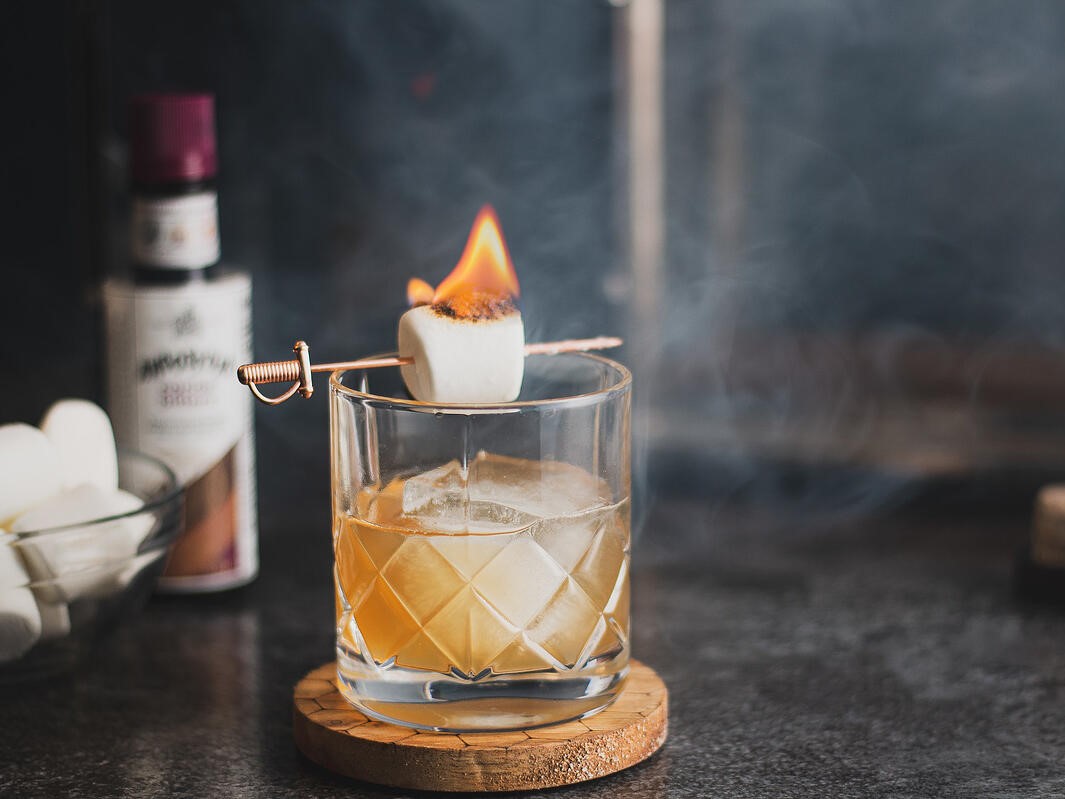 Building our Campfire Old Fashioned cocktail allows you to recreate the experience of roasting marshmallows over an open fire from behind your bar. This cocktail blends bourbon, homemade marshmallow syrup and Angostura Cocoa bitters for a touch of chocolatey sweetness, and then infused with smoky campfire flavor using a cocktail smoking box that will leave you begging for s'more. The pièce de résistance is a marshmallow garnish, lightly charred or burnt to a crisp with a lighter or torch. We'll toast to that.
---
Campfire Old Fashioned Recipe
Yield: 1 Cocktail
Ingredients
Marshmallow Syrup
1 cup Sugar
1/2 cup Water
4 large Marshmallows
Glassware
Tools
Instructions
Step 1: Make Marshmallow Syrup
To create the marshmallow syrup, bring water to a simmer in a small saucepan, and then add in sugar, stirring until dissolved. Add in marshmallows and stir until dissolved. Strain through a fine mesh strainer into a storage vessel, such as a glass syrup bottle.
Step 2: Assemble Cocktail
Place one large ice cube in a rocks glass and add the bourbon, syrup and bitters. Stir to chill, then place in a smoking box. Smoke for 30 seconds. Garnish with a marshmallow, ignite it, and serve.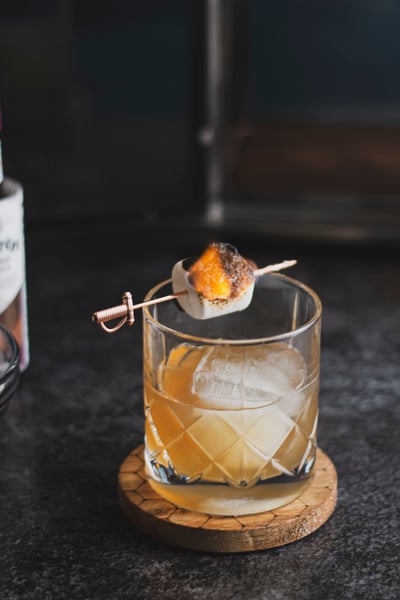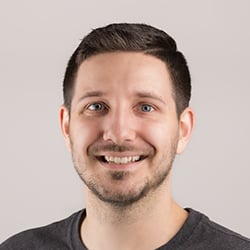 Hank Feist is the photographer & videographer for KegWorks and has been with the company since July 2019. He enjoys film photography and printing his work in his home darkroom. Hank is a connoisseur of classic cocktails and he loves creating new ones as well. He also likes to play the drums when not taking great photos or making awesome cocktails.