A quality beer tap faucet is a hallmark of a long-lasting home or commercial draft beer system, and when it comes to faucets there's no better quality than Perlick. Perlick faucets are the industry leader because of their stainless steel construction and their unique forward sealing design. They are designed to drain completely when you are done pouring so there's no beer left in the faucet to get sticky and skunky.

With all food-grade 304 stainless steel contact, Perlick faucets ensure that they will last for many years, and no unwanted chemicals will be touching your beer. Chrome-plated brass faucets can corrode over time, affecting the taste and quality of your beer. Stainless steel is also a must for wine, cocktail or coffee dispensing due to the acidity in these beverages causing corrosion to occur even faster.
Perlick has over 100 years of experience in the draft beer industry, which led them to create their ball and floating front seal composition, which is different from standard draft faucets. This minimizes oxygen exposure in your faucet, creating a more hygienic pour with less chance of microbial (bacterial) growth.
For those that need a little more convincing that Perlick faucets are the best bet for your kegerator or draft beer system, let's take a look at what makes forward sealing faucets so special and the different types of faucets that Perlick produces.
---
What is a forward sealing draft faucet?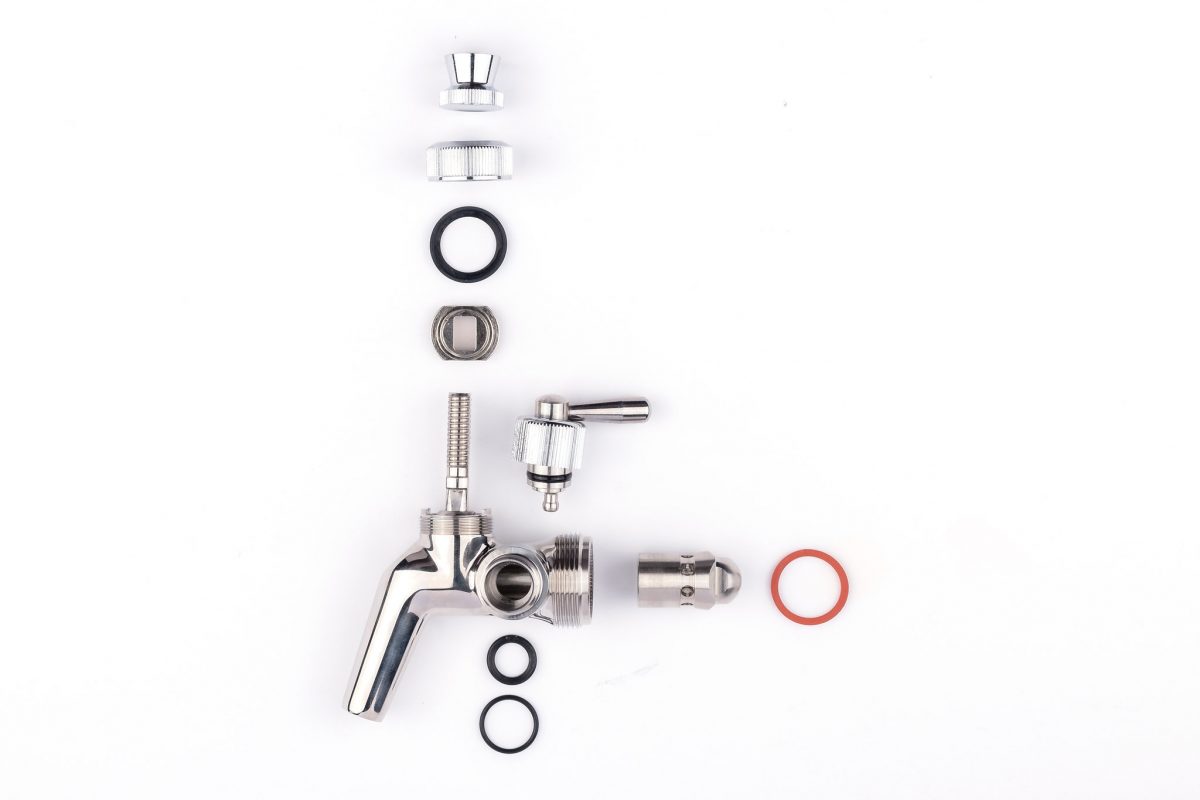 There are two different types of standard draft beer faucets: rear sealing and forward sealing. A forward sealing or ventless draft beer faucet differs from traditional rear sealing faucets in that it greatly reduces the amount of beer that is exposed to oxygen. Instead of a valve shaft that opens and closes a valve and the back of the faucet, the flow is controlled at the front end. This means less beer gets trapped inside the flat area of the faucet body, which keeps your tap handle from sticking and is less susceptible to bacteria and mold growth. Forward-sealing faucets also have fewer internal parts, which means you will spend less time and money on repairing or replacing faucets.
The lever on a Perlick faucet has a ball (or Perl) at the end of it, which swings back and forth like a pendulum when the lever is operated. The ball fits inside a floating o-ring in the front of the faucet to seal it shut. The vertical spout allows the faucet to fully drain, which keeps beer from sitting inside the faucet where it can cause the handle to stick and allow bacteria to form if not cleaned properly.
Forward sealing faucets tend to pour more quickly than rear sealing ones because the beer does not have to travel through any vents. This creates extra turbulence, which may lead to foamy beer. To help this, Perlick offers a flow control model to help consumers slow their pour down.
---
Types of Perlick draft beer faucets
Perlick Perl 630
---
Perlick Perl 650 Flow Control Faucet
How to use a Perlick flow control faucet
Step 1: When pouring the first beer from a new keg, start with the flow control lever closed, or all the way forward toward the faucet.
Step 2: Open, or adjust the lever upwards, until you reach the desired pour speed for your beer.
Step 3: Once you've achieved the perfect amount of head without excess foam, leave the flow control lever as-is for great pours for the remainder of the keg.
---
Perlick Perl 680
---
Perlick Perl 690
---
Perlick faucet parts and accessories
Because of their unique style, standard draft faucet parts and accessories will not work with Perlick units. Thankfully there are plenty of suitable options designed specifically for Perlick models.
While you will likely never need to replace the stainless steel body of your Perlick faucet, you will need to replace some of the interior parts at some point. The floating o-ring is one of the parts that tends to wear out over time, but replacement seal kits are inexpensive. KegWorks carries additional replacement parts for Perlick faucets as well. When it comes to accessories you can add a specially-designed faucet lock or growler filler to your Perlick faucet.
---
While Perlick is the best faucet money can buy in our humble opinion, there are a number of other options out there depending on your pouring needs. Check out our Guide to Draft Beer Faucets to learn more about the different types of faucets. You should also brush up on how to pour the perfect pint from your faucet using our time-tested process. Cheers to perfect pours!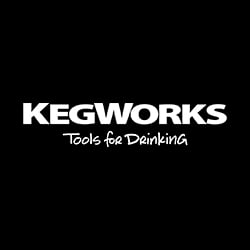 KegWorks has been selling cool tools for drinking and serving knowledge on tap since 1998. We are all about enjoying good drinks with good friends.