A traditional sight in parts of Europe for centuries, the Czech side pull draft beer faucet has just become something of a familiar sight for American beer drinkers in the past decade or so. Originally created to pour Czech pilsners, this different-looking draft faucet features a ball valve handle that you pull horizontally to pour beer from and a spout that you insert into the glass to fill it.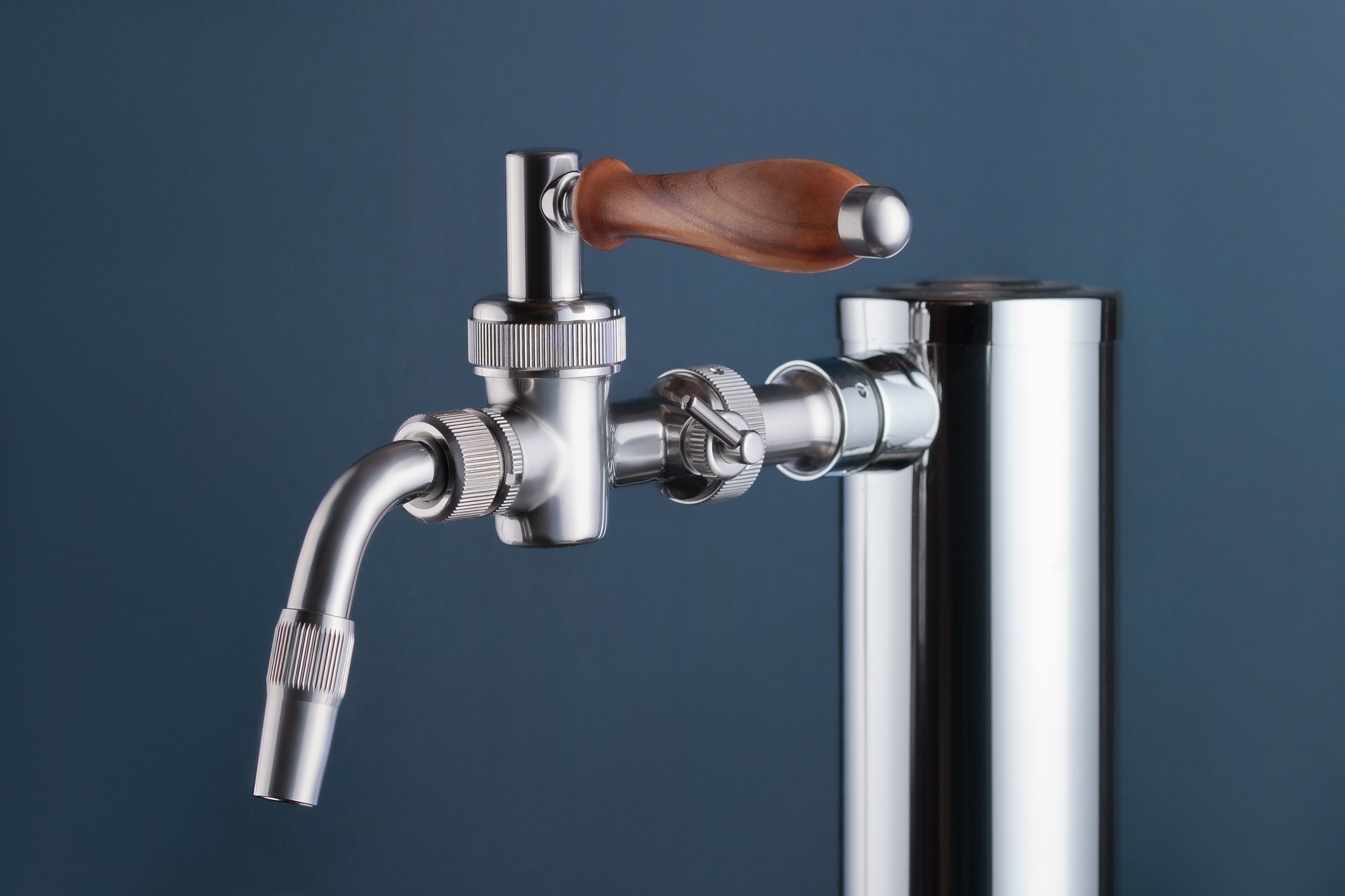 This combination of features allows you to create thick, dense heads of foam with the side pull faucet that is part of the ritual for consuming Czech pilsners, including Pilsner Urquell. This foam, however, is not the dreaded beer foam you get from a typical draft faucet. It is a wet foam with a smooth and creamy texture packed with flavor and aroma from the hops. It lasts longer than dry foam and is meant to be savored along with the liquid beer in your mug.
KegWorks carries side pull faucets from Lukr that are imported directly from the Czech Republic for the most authentic tap on the market.
---
Side pull faucets vs. standard draft beer faucets
Your standard draft faucet for a North American draft system is kind of like a light switch, you pull your tap handle forward to turn it on and push it back to turn it off. A side pull faucet is more similar to a dimmer switch because the more you turn the lever, the "brighter" the beer in your glass gets. Opening the side faucet handle just a little creates that dense, wet foam, while completely opening the faucet provides you with a typical beer flow.
On top of the direction of the handle, another distinct difference between side pull faucets and standard faucets is how to fill your glass. The normal practice for pouring a pint of draft beer involves holding your glass just below the spout, but that's not the case with a side pull tap. The spout is inserted into the glass and beer to help craft the head of foam. While this may seem unsanitary to some, the spout can be easily detached, and European establishments clean their spouts daily.
The real magic behind the side pull faucet takes place inside the tap, where a micro screen aerates the beer to create the creamy wet foam. It is similar to the disc inside a nitro stout faucet that creates the little bubbles and creamy texture found in a pint of Guinness. One feature the Czech side pull faucet shares with some standard faucets is a flow control lever that manages the flow of beer to the ball valve lever. This added control allows you to fine-tune your pours along with the side pull lever itself.
---
How to pour a beer with a side pull faucet
Part of the fun when it comes to the Czech side pull faucet is the different ways you can pour a mug of beer. Tapsters in the Czech Republic and Central Europe have developed pouring styles using different combinations of wet foam and beer to create unique drinking experiences that correspond with when and how you're drinking. Some of these situations include having a beer during or after a meal or just drinking the beer on its own.
No matter the style of pour you decide to use, the most important step is to start with a clean, wet glass. The wetness allows the foam to stick to the side of the mug better and removes any dust or debris from the glass. The easiest way to do this is with a glass rinser. When it comes to glassware, most establishments in the Czech Republic will use a half-liter mug, but you can use a dimpled beer stein or any beer glass.
Hladinka
The Hladinka is the standard method that provides you with a mug half full of beer and half full of foam (or about three fingers worth), which gives you a balanced mix of the bitterness and sweetness in the beer. It is a pour that looks similar to a typical pint of beer you'd get in any North American bar.
You start this pour by opening the tap slightly to get the foam first and then open the faucet all the way to pour the beer under the layer of foam. This locks the beer's freshness in and prevents oxidation.
Šnyt
Šnyt (sounds like shnit) is a smaller beer poured into a large glass consisting of two parts beer, three parts foam, and one part empty glass. This is a refreshing and less-filling pour that gives you room to enjoy more beer or food during a session. It's like ordering a medium-sized beer that many in the Czech Republic like to enjoy as "one for the road" at the end of the night. (Please drink responsibly)
Mlíko
Mlíko or milk is a mug full of sweet and creamy wet foam that really shows off the Saaz hops and aromatics in a Czech Pilsner. This is traditionally enjoyed as a dessert beer that you sip quickly.
Nadvakrat
This pour is very similar to Hladinka, with the biggest difference being the order of how you pour it. Nadvkrat starts with filling your mug with beer and then finishing with a head of foam, which is how you would pour a beer from a standard faucet. The Czech refer to this pour as "crisp," whereas the Hladnika is more smooth.
Čochtan
A Čochtan pour is just a mug filled with beer and no foam. Without the foam, you lose the balanced flavor, and thus you get a very bitter beer.
Rezané Pivo
This final style would be familiar to anyone that enjoys a Half & Half or a Black & Tan (but you shouldn't call it that). Rezané pivo, or cut beer, is simply a dark lager poured on top of a pilsner or pale lager.
---
For more information on side pull faucets, we highly recommend Master Cicerone Neil Witte's conversation with author and journalist Evan Rail, who lives in the Czech Republic and is an expert on the subject. Have you installed a Czech side pull faucet in your bar or home bar? Tell us about it in the comments below.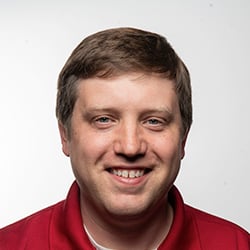 Dave Buchanan has been the Content Writer for KegWorks since June 2019. He has a fondness for craft beer that developed while working for a local beer distributor. Dave also worked for an area sports talk radio station for several years, and continues his broadcasting work as a motorsports announcer and indoor lacrosse reporter.