Learn how to pour a beer the proper way with these helpful tips.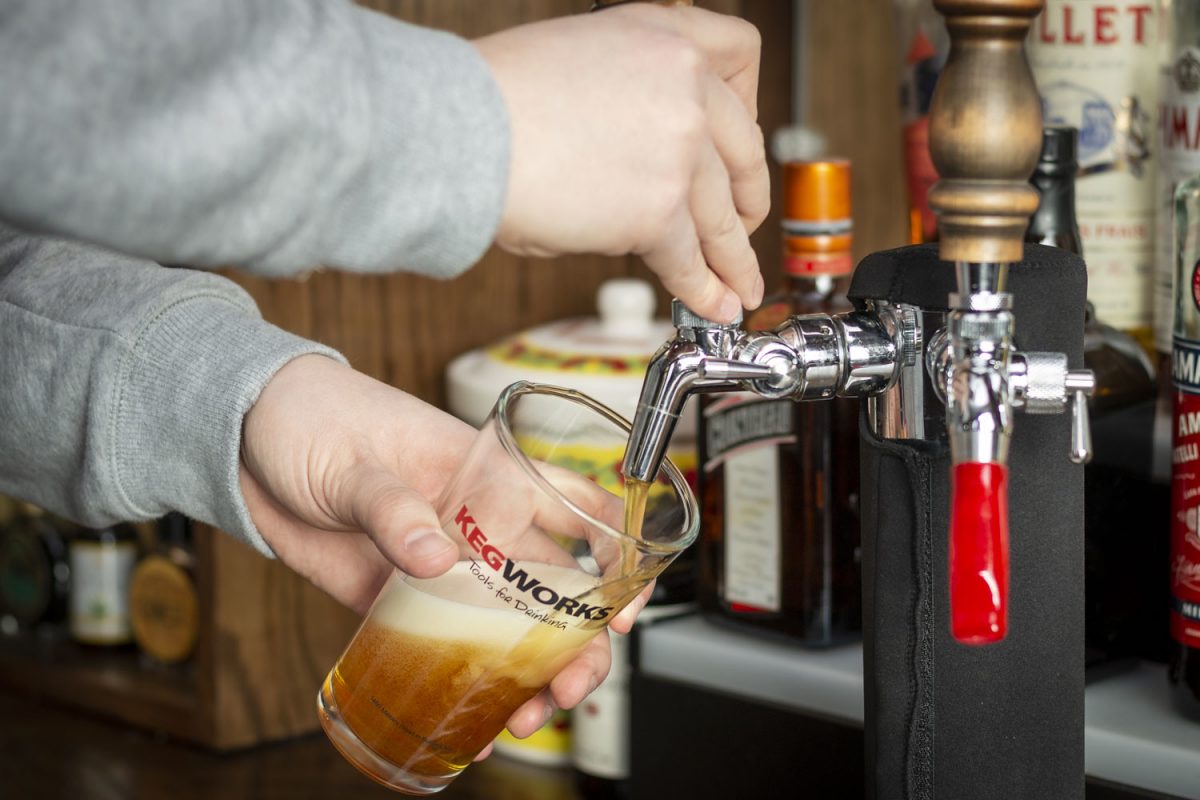 Whether you're a bar or restaurant owner, or a regular guy/gal with a kegerator at home, pouring a proper pint is imperative (try saying that five times fast). It's important not only for presentation, but for taste as well.
If you're interested in pouring a proper - dare I say, perfect - pint, then check out these 4 steps. Even if you think you already have what it takes, I'd challenge you to read it still. Who knows? You may be missing something. If not, at least your skills will be reaffirmed.
---
Start With A Beer Clean Glass
If you really want to pour the perfect pint of beer, then you need to pour it in a beer clean glass. A beer clean glass has been thoroughly washed and sanitized to remove any contaminants that will taint the flavor or aroma of your beer. More importantly it allows CO2 to properly escape to the top of your glass. If your glass of beer has a little bubbles clinging to the sides of it, then it is not a beer clean glass.
---
Step-by-Step Instructions On How To Pour A Beer
How to pour beer from a tap
Note: Check out our guide on how to pour a pint of Guinness, if you are pouring a nitro beer.
Step 1: Hold your beer glass at a 45-degree angle. Keep the glass a bit below the faucet, and make sure it doesn't touch the faucet. Dirt, dust or spilled beer on the outside of the faucet or bacteria inside the faucet can contaminate your beer.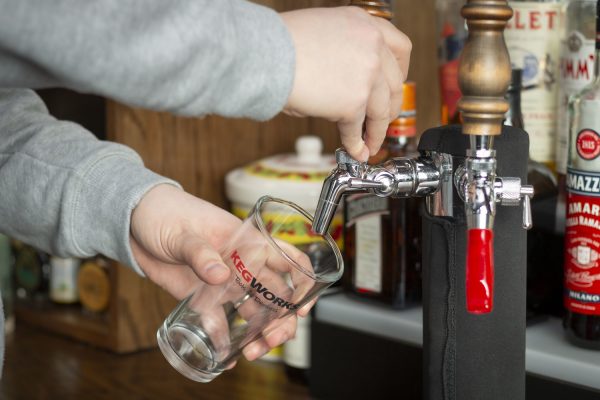 Step 2: Open the faucet quickly and swiftly (seriously, don't be shy about it), and begin pouring beer down the side of the glass until it is about half full. It's also important, if you're using a longer tap handle, to grab it from the base of the handle. Too often, people grab from the top of the handle, and end up snapping it right off. That's good for us, but bad for you.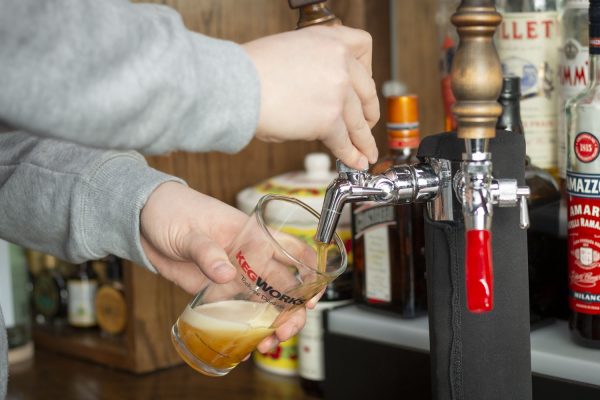 Step 3: Once your beer is about half-full, gradually bring the glass to an upright position, and aim for the middle to start crafting your head. You can also slowly add distance between the tap and the glass as you approach your finish to improve the head even further. A good head is somewhere between 1 to 1.5 inches or 1 to 2 fingers wide.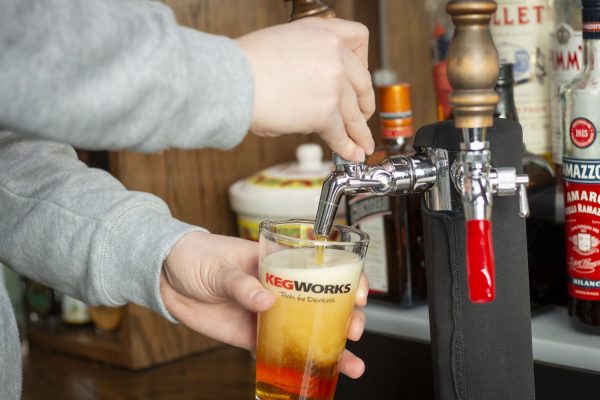 Step 4: When your glass is full, close the tap quickly and swiftly – again, not too forceful, working it from the base. Now, it's time to drink.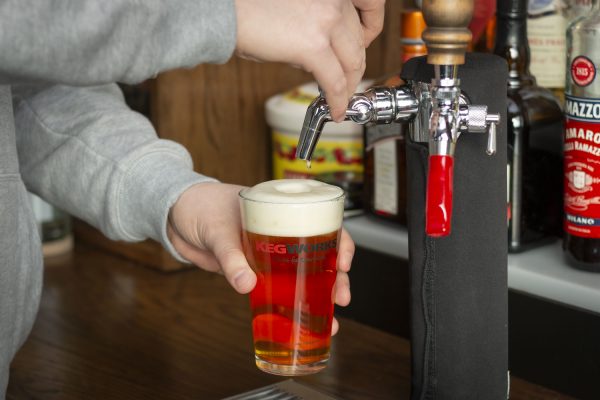 ---
How to pour beer from a bottle or can
Step 1: Open your bottle or can, and hold your glass just below it at a 45-degree angle.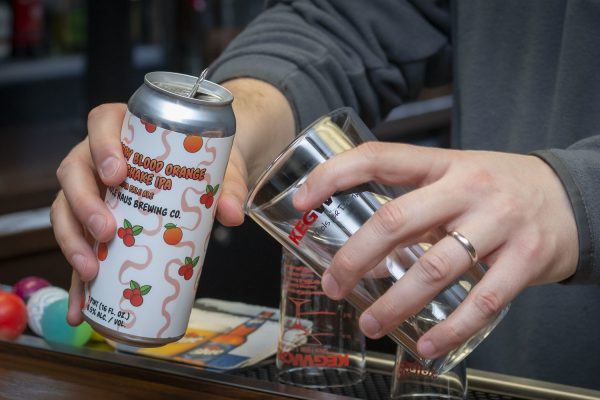 Step 2: Pour the beer slowly down the side of the glass. Aim for the midpoint of the glass as you pour. This allows the beer to flow smoothly without splashing or releasing too much of the carbonation.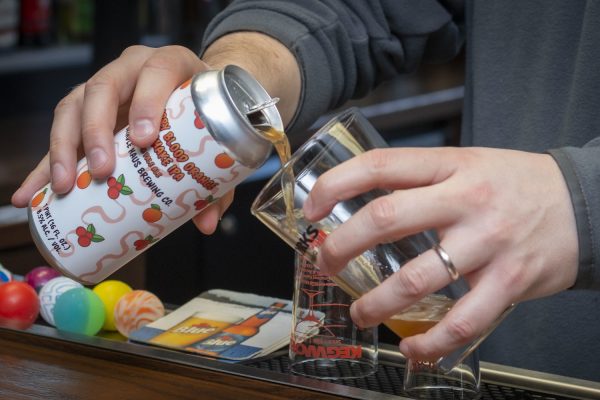 Step 3: Begin to tilt the glass upright as the level of the beer reaches the top.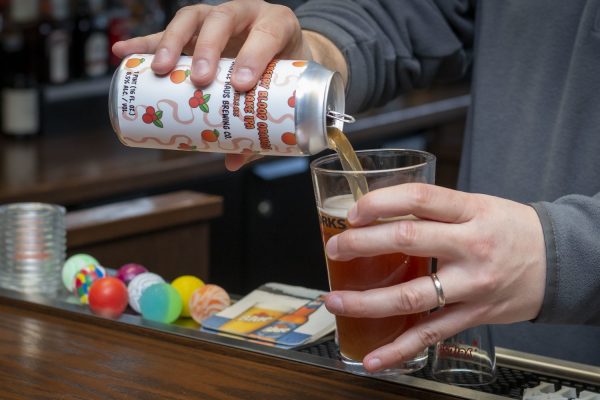 Step 4: Once your glass is at a 90-degree angle, pour the beer into the center of the glass to create a proper head of foam. Just like with on draft you can add a little distance between your glass and the bottle or can to help create the right amount of head.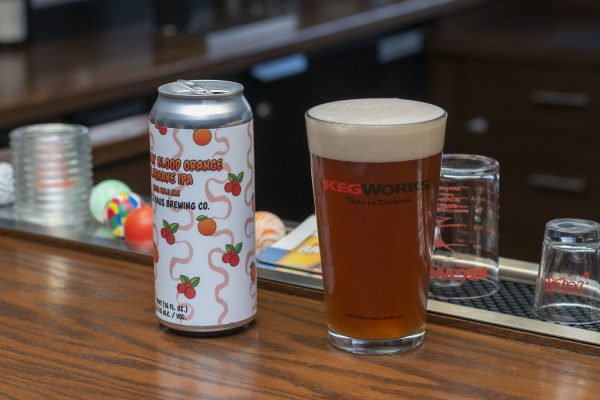 That's all easy enough to follow, right? Believe it or not, the way you pour your beer is as important as what you choose to serve it in. Cheers to good beer and perfectly poured pints!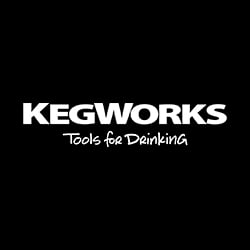 KegWorks has been selling cool tools for drinking and serving knowledge on tap since 1998. We are all about enjoying good drinks with good friends.