Who says Halloween is only for kids? Boring adults. That's who. Halloween is one of our favorite holidays here at KegWorks. A lot of us come to work dressed up, we hold a democratic costume competition, and of course, indulge in some Holiday treats and beverages.
This year, everyone is extra hyped on Halloween with it falling on a Saturday. You know what that means? You'll likely have your pick of parties to choose from, and whether you're hosting your own or asked to bring something to a friend's, we have some advice for you…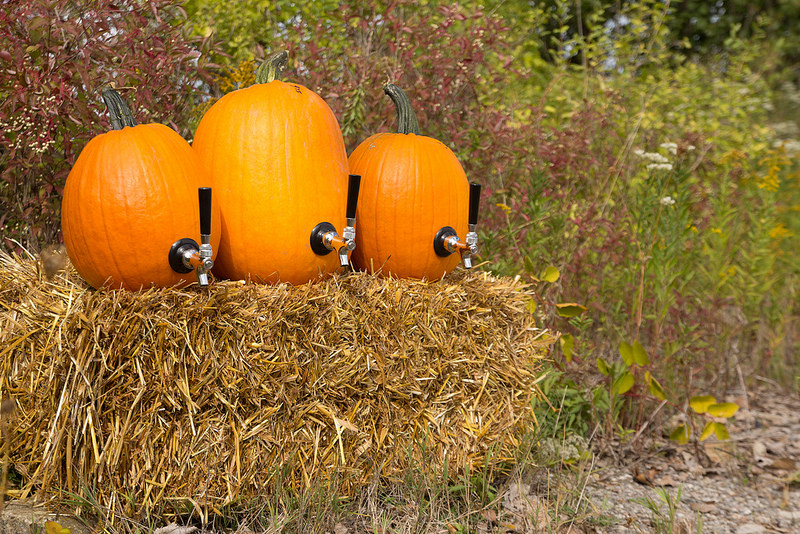 I'm sure by now, you've seen one or heard us talking about them. If you haven't seen a Pumpkin Keg, it is just as it sounds, and really easy to make (check the instructions below). Set a couple of these out with something special inside, or bring one to your party, and you're sure to be the talk of the crowd.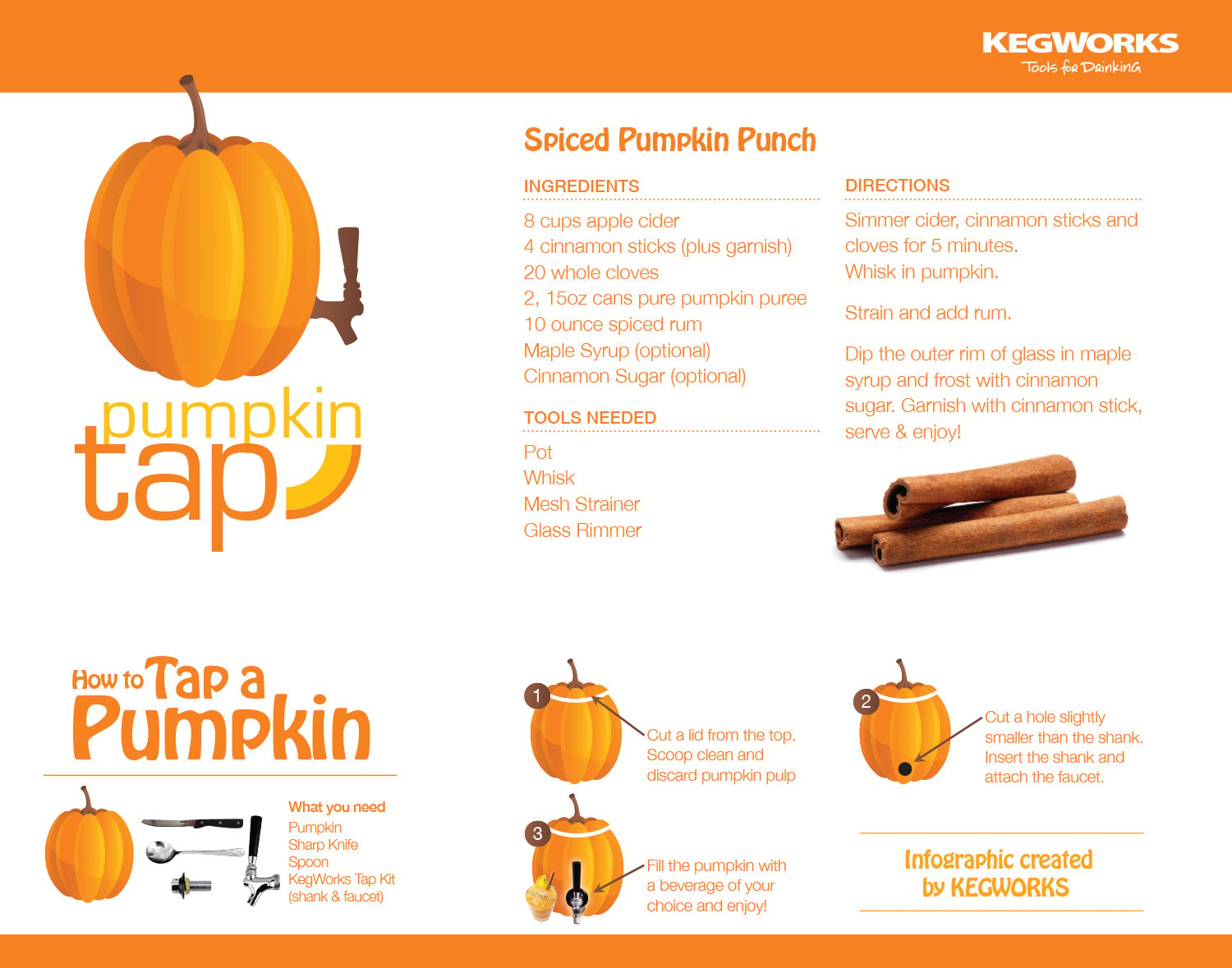 2. Mix Up Some Creepy Cocktails
There are plenty out there, but here's one of our favorites…
The Brain Hemorrhage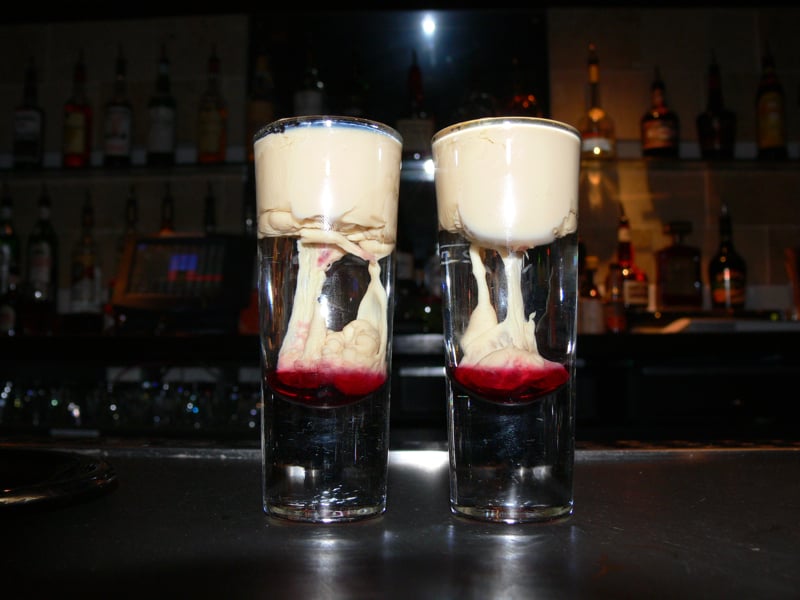 Ingredients
1 oz. Peach Schnapps
1 tsp. Bailey's Irish Cream
2 drops Grenadine
Preparation Instructions
Pour the peach schnapps into a large shot glass. Slowly add the Bailey's and top with the grenadine.
Related: How to Turn Your Moscow Mule Mugs Into Jack O' Lanterns (Temporarily)
3. Spice Up the Atmosphere
There's plenty of ways to do this – whether it's adding some classic halloween decorations, throwing white sheets over your furniture, or adding long candles and spider webs throughout different rooms in your house/apartment.
If you want to take it a step further, you could even set up your own DIY Fog Machine for just $20! Check out instructions over at TeeDiddlyDee.com.
4. Hold a Costume Contest
Here at KegWorks, we simply all come in dressed up, spend the day showing off our diggs, then hold two votes to decide on the winner. The first vote is a primary, and may not be necessary depending on how many people you have, but if you're judging over 30, I'd suggest getting it down to 3-5 candidates for the final vote.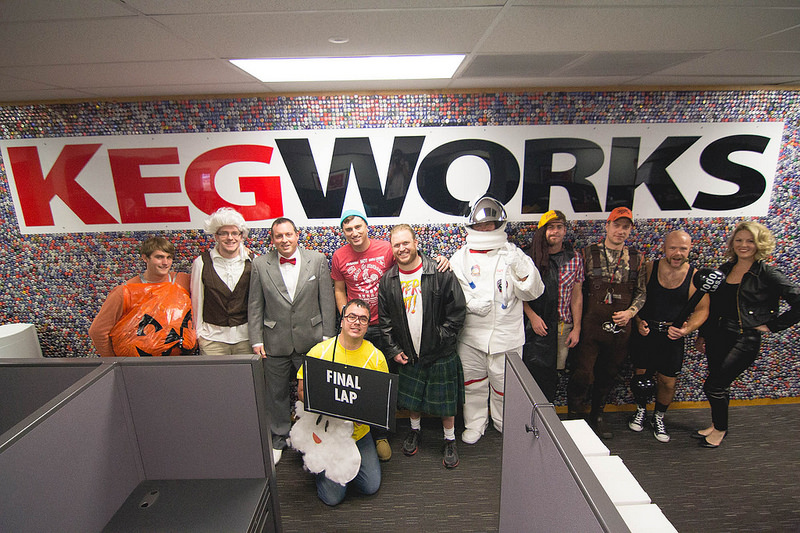 5. Make Some Frightening Food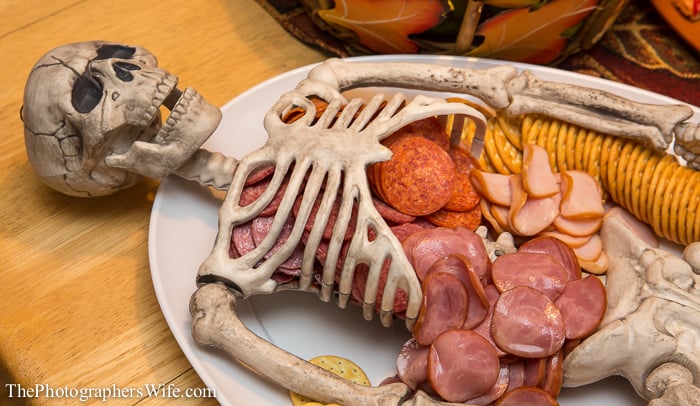 There are plenty of recipes and ideas out there for changing the appearance of everyday snacks, but sometimes this turns people off from eating if the food looks gross. If you're afraid of this, just spice up the presentation. For example, use a skeleton for your meat and cheese platter like The Photographer's Wife did in the photo above.
---
Be sure to check out our Halloween Party Ideas Pinterest Board for more ideas, products, and recipes for your party. Have an idea yourself? We'd love to hear it! Share it with us in the comments section below, or on our Facebook page. If you have a picture, even better! And if you'd like to Pin right along with us, comment below with a link to your Pinterest account, and we'll add you to the board.
Tags: