Looking for some Do-it-Yourself inspiration this summer? We're here to help. We've scoured the interwebs and gathered a few of our own ideas to complete this list of 10 DIY beer projects. Scroll through, and make sure you read the last paragraph about sharing your projects.
1. Bottle Cap Bar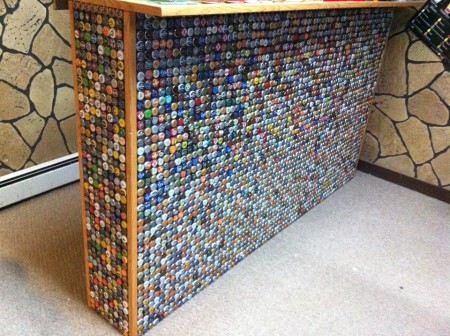 The one above was built by KegWorks customer, Preston Lane, and I'm sure you've all seen the Bottle Cap Wall in the KegWorks office.
There are plenty of ways to do this - we used magnetic sheeting and plywood.
2. Growler Lamp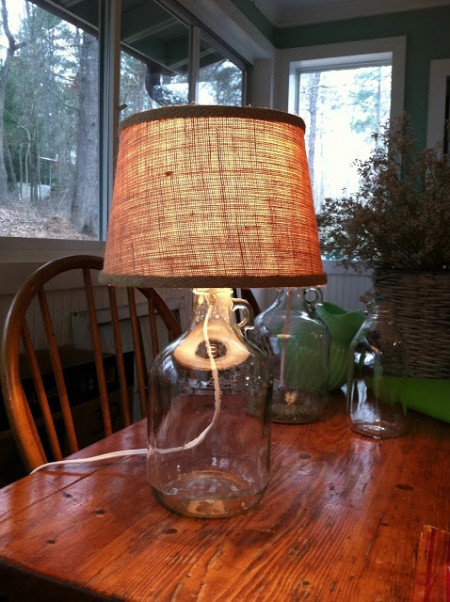 Image courtesy of Hopes & Dreams
We found some great instructions on a blog called Hopes and Dreams. Just sub out the Apple Juice bottle for a growler, and you're good to go!
3. Yeast Vial Tap Handles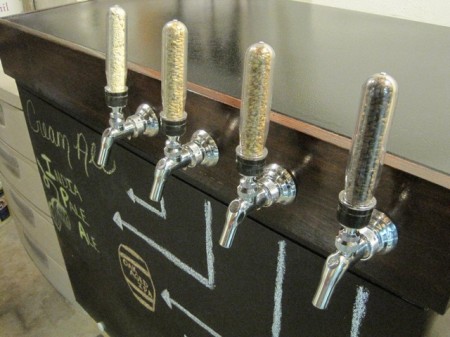 Homebrewers: what do you do with your empty yeast vials? Fill 'em with hops and grain and turn them into tap handles!
4. Beer Bottle Torches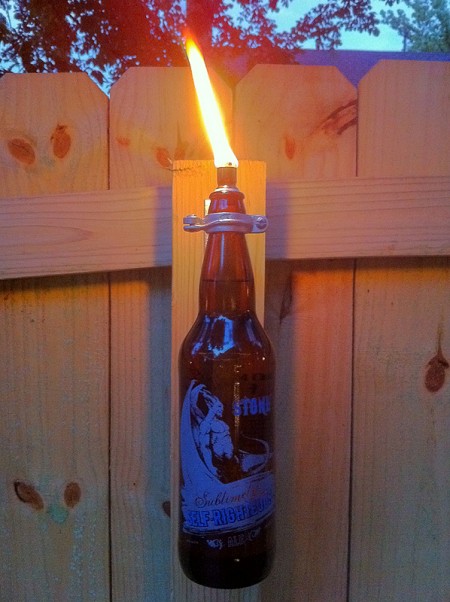 Image courtesy of Metal and Mud Blog

Imagine your backyard lit up elegantly by your favorite beer bottles. That can happen. Check out the Metal and Mud blog for step-by-step instructions.
5. Patio Table with Cooler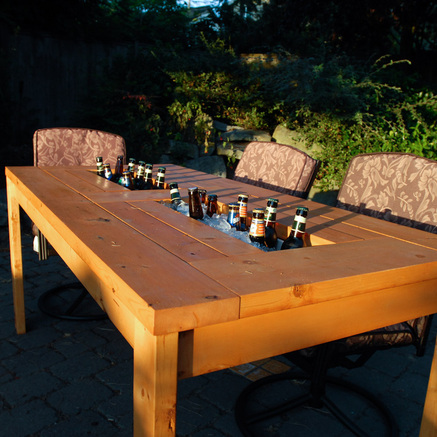 I think this picture speaks for itself. Check out instructions at Domesticated-Engineer.com.
6. Beer Bottle Tote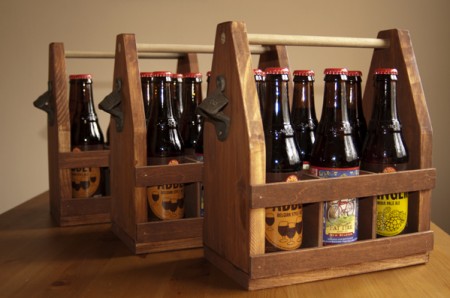 Image courtesy of New Hobbyist

If you're the kind of person who has a variety of beers in the fridge at one time, then you know how tough it can be to take them on the road. Scrap the flimsy, cardboard carriers and make yourself a wooden beer tote. Check out thorough instructions at The New Hobbyist, and shop a variety of mounted bottle openers here.
7. Kegerator Conversion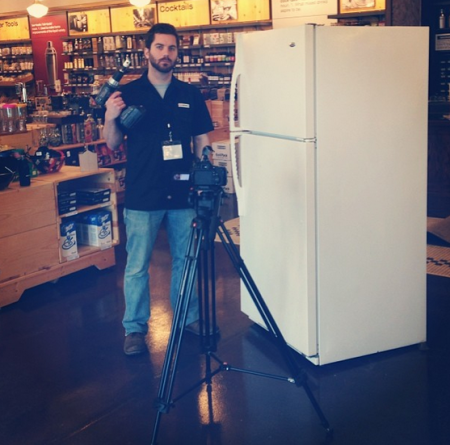 Have an old fridge around the house? Turn it into a draft dispensing dream. If the DIY route seems intimidating, check out our step-by-step guide (it's pretty simple, we promise).

8. Framed Bottle Cap Art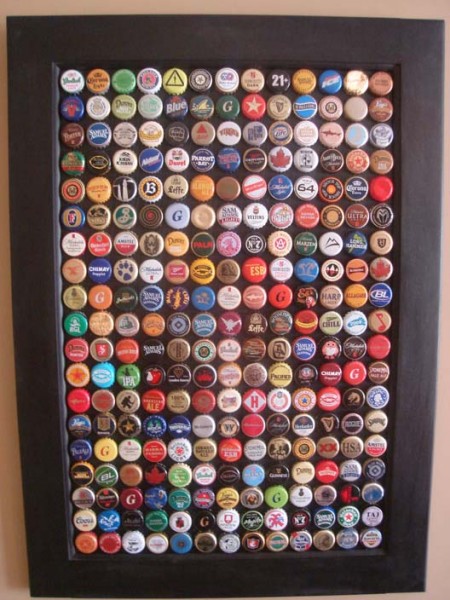 Collect the caps from your favorite brands, grab a frame, some magnets strips, and you're good to go!
9. Recycled Bottle Tumblers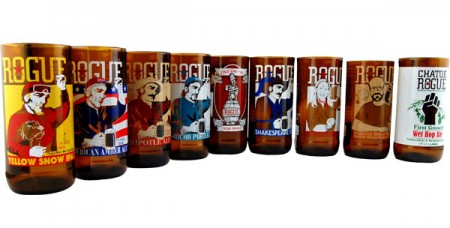 Turn any bottle into a reusable glass with step-by-step instructions from Men's Health, or if you want the luxury without the work, check out our selection of recycled bottle glassware.
10. Wooden Tasting Paddle
Impress all your beer geek friends with this DIY beer paddle. StyleMePretty put together some really visual, easy-to-follow instruction on their blog. When your paddle is constructed, get your tasting glasses here.
***
What kind of DIY beer projects have you done? We'd love to see them.
We've started a group Pinterest board called "DIY Beer Projects." If you'd like to contribute, comment right here on the blog, or on Facebook, and tell us, "Add me to the group board." Make sure you follow the KegWorks Pinterest page first, because in order to participate, we must be following each other. Note: You must follow the entire KegWorks account - and vice versa - not just the specific board.
If Pinterest isn't your style, but you'd still like to share a photo, post it elsewhere - like Facebook, Twitter, or Instagram - with the hashtag #DIYbeerKW, and we'll keep an eye out for your project!
Related Articles:
Tags: