Step-by-step instructions on how to make your own pumpkin keg.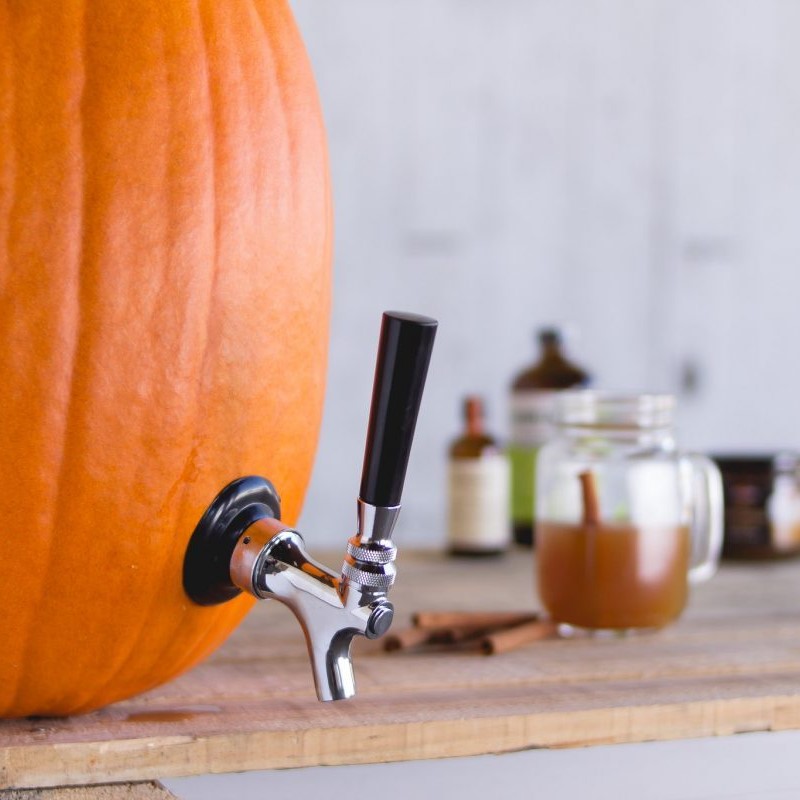 We're hitting the pumpkin-everything time of year, so we're here with more pumpkin stuff for you. But this one's different. This one's special. We're talking about a DIY Pumpkin Keg here, people. The true king of "pumpkin stuff." Follow our instructions on how to make your own pumpkin keg, and see for yourself.
---
How To Make A DIY Pumpkin Keg Tap
Step 1: Prepare Pumpkin
With a sharp knife, cut a lid from the top of your pumpkin, and with a spoon scoop out all of the pumpkin pulp and seeds. Keep the top and set aside.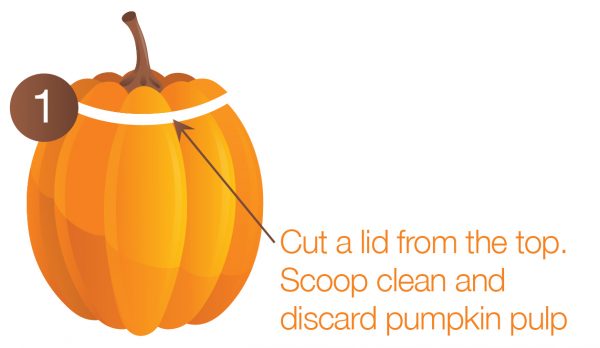 Step 2: Attach Faucet
Near the base of the pumpkin, cut a hole slightly smaller than the shank that comes with the pumpkin tap kit, and attach your faucet.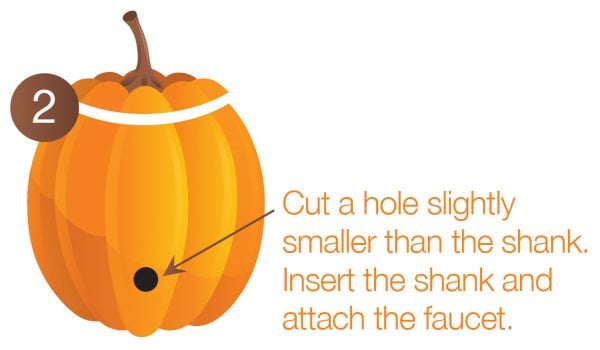 Step 3: Serve & Enjoy
Fill the pumpkin with your drink of choice, put the lid back on top, pull on the faucet to serve and enjoy!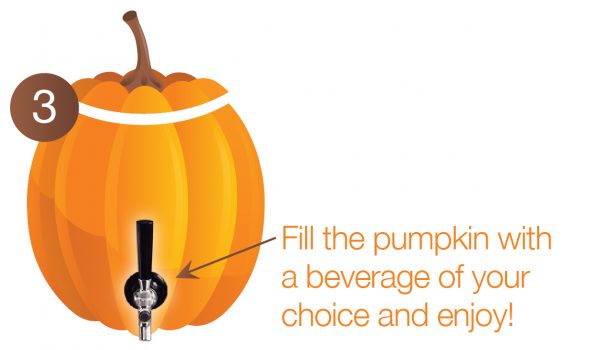 ---
Spiced Pumpkin Punch Recipe
Need beverage inspiration for your pumpkin tap? We recommend filling yours with this delicious Spiced Pumpkin Punch Recipe.
Ingredients
Makes: 12 Cocktails
8 cups apple cider
4 cinnamon sticks (plus extra for garnish)
2, 15 oz cans pure pumpkin puree
10 oz spiced rum
1 cup maple syrup (for garnish)
1 cup cinnamon sugar to taste (for garnish)
*Omit rum for non-alcoholic version!
Instructions
In a medium sized saucepan, simmer cider, cinnamon sticks and cloves for 5 minutes. Whisk in pumpkin puree. Strain and add rum. Take your glasses and dip the outer rims into the maple syrup, then dip them into the sugar. Fill the pumpkin with your Spiced Pumpkin Punch.