Upgrade your Halloween party with an easy to make Monster Moscow Mule Recipe.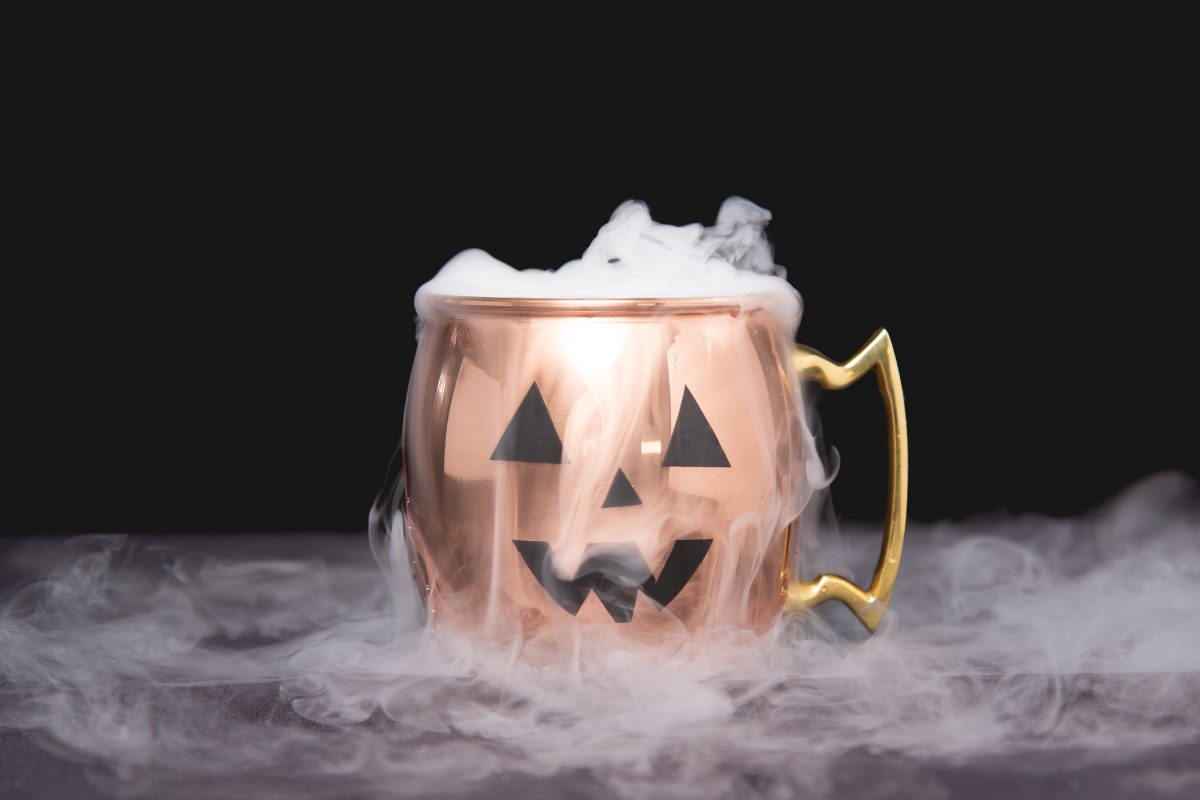 Moscow Mules are festive all on their own. Typically served in a solid copper and brass handled mug, they have an old-timey, otherworldly aesthetic that can evoke everything from a colonial era tavern to a Dickens-esque holiday table to a wizarding world boarding school, depending on context.
At Halloween time, the orange(ish), bulbous mugs are especially appropriate given their vague resemblance to pumpkins. To play up that likeness at your next Halloween gathering, all you need is an exacto knife, some black electrical tape and a little dry ice.
---
Monster Moscow Mule Recipe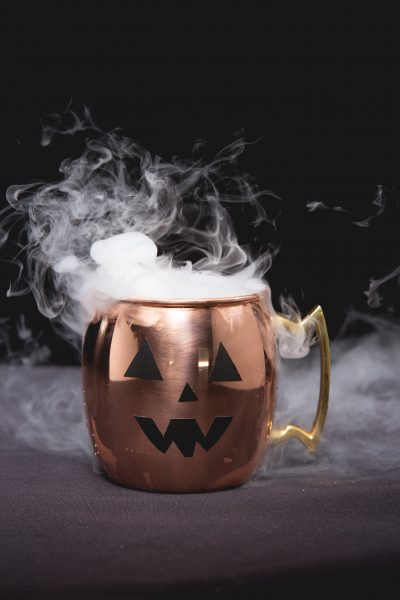 Yield: 1 Cocktail
Ingredients
2 oz Vodka

¾ oz Freshly lime juice

8 oz Ginger beer

Dry Ice

(for garnish)
Glassware
Tools
Instructions
Step 1: Prepare 'Monster' Mugs
Using an exacto knife, cut two eyes, a nose, and a smile out of the electrical tape on a cutting board. Stick each piece, in a face-appropriate configuration, to one side of the mug.
Step 2: Prepare Dry Ice Cubes
Line the bag of dry ice with a large towel. With the hammer and ice pick, gently tap on the ice until it breaks into a 1-2 inch, cube size piece. Set aside.
Step 3: Assemble Moscow Mule
To your mug, add vodka and lime juice. Top it off with some ice and ginger beer. With the tongs, add a square of dry ice to the mug. Serve immediately. *Fogging will last for up to 5 minutes.
Want A Taste? Shop The Recipe.