Having a soda siphon as part of your home bar makes it easy to have seltzer water on demand. With just a few simple steps you can take basic tap or bottled water, and use the soda siphon to infuse it with carbonation to create your own seltzer without having to go to the store.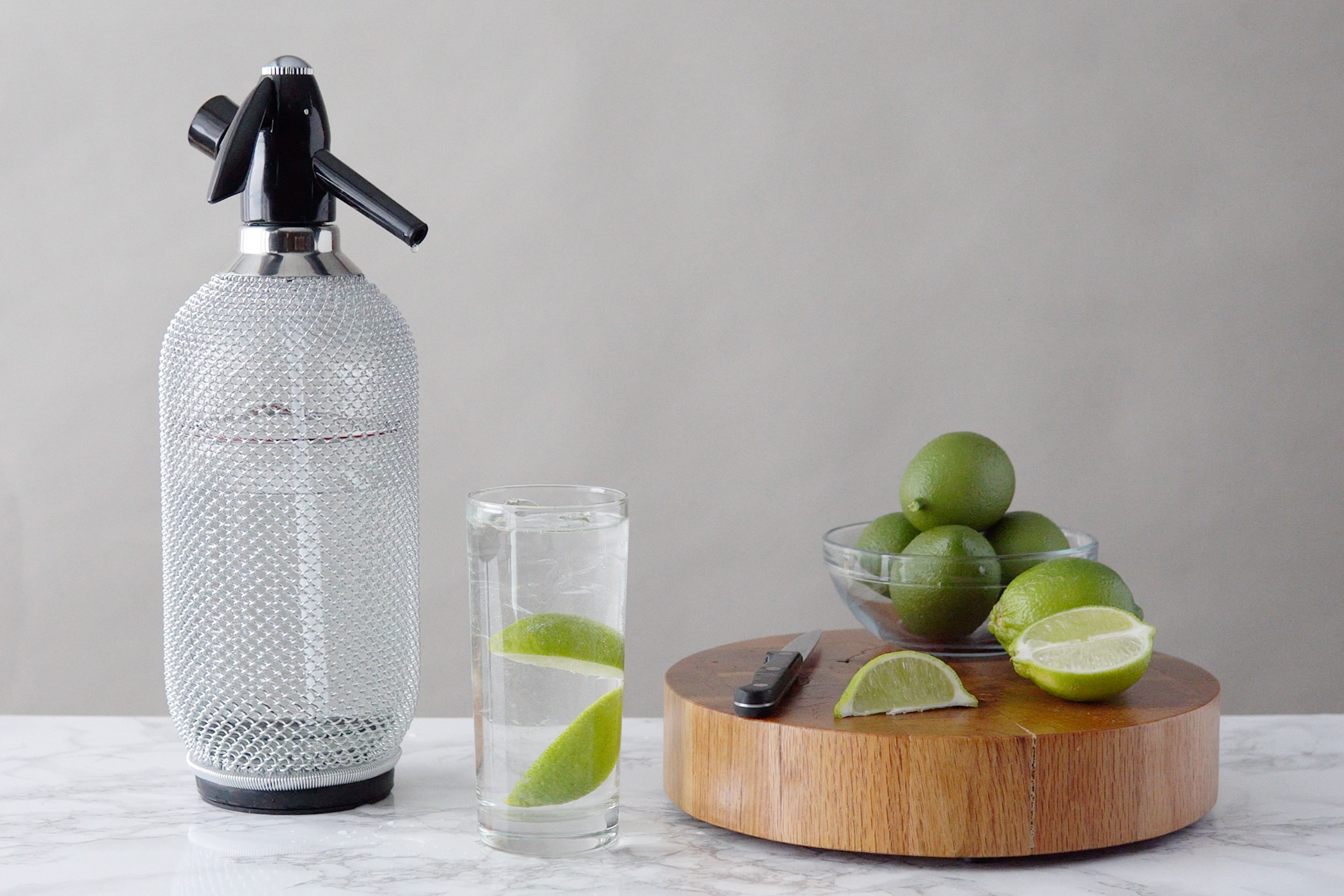 Seltzer is back in a big way right now. From hard seltzers (White Claw, Truly, etc.) to non-alcoholic sparkling beverages, everyone is getting their fill of the refreshing fizziness that comes from seltzer or soda water. With a seltzer siphon, you can add a splash of that same effervescence to any beverage by following our tips for how to use a soda siphon.
---
How to use a soda siphon
Before filling
Rinse the siphon with warm water before you start for good measure. Press the lever to make sure that the siphon is empty and there is no gas pressure, then unscrew the top and take out the siphon tube.
Step 1: Fill the soda siphon
Fill the seltzer siphon to the red line with cold water. If the level drops a bit after you fill it, just leave it - do NOT top it off because that will reduce the air space. Then replace the siphon tube and screw the siphon head firmly back on.
Step 2: Charge the soda siphon
Remove the silver cover cap from the threaded end of the head. Insert a seltzer charger cartridge into the cartridge holder cap with the narrow end of the cartridge facing the open end of the cap. Make sure that the cartridge is held in position, then screw the holder down quickly until you hear a hiss. Shake the siphon vigorously for 15 seconds to dissolve the gas in the water. Allow the charged water to sit for a minimum of 10 minutes to achieve fill effervescence.
Safety Note: NEVER use more than one bulb per charging.
Step 3: Remove the charger cartridge
Unscrew the charger holder cap to remove the empty cartridge - there should be a gentle hiss. Don't be alarmed. A loud hiss indicates that the siphon was not shaken enough to dissolve all the gas. Cover the threaded end with the silver cover cap.
Step 4: Dispense soda siphon
Gently press down the handle to pour seltzer from the siphon. Pour down the side of the glass to preserve the CO2 in your drink.
How to clean the soda siphon
Your siphon just needs an occasional rinse out. Before removing the siphon head for cleaning or refilling, make sure the siphon is empty by depressing the lever. Do not place soda siphon in the dishwasher.
Helpful soda siphon tips
Use really cold water, the colder the better!
Put the siphon in the refrigerator for one hour after you've filled and charged.
Shake the siphon vigorously if it has been left standing for a few days.
When the siphon bottle is not in use make sure to keep the screw threads and the bottle clean and dry.
---
Soda Siphon Recipes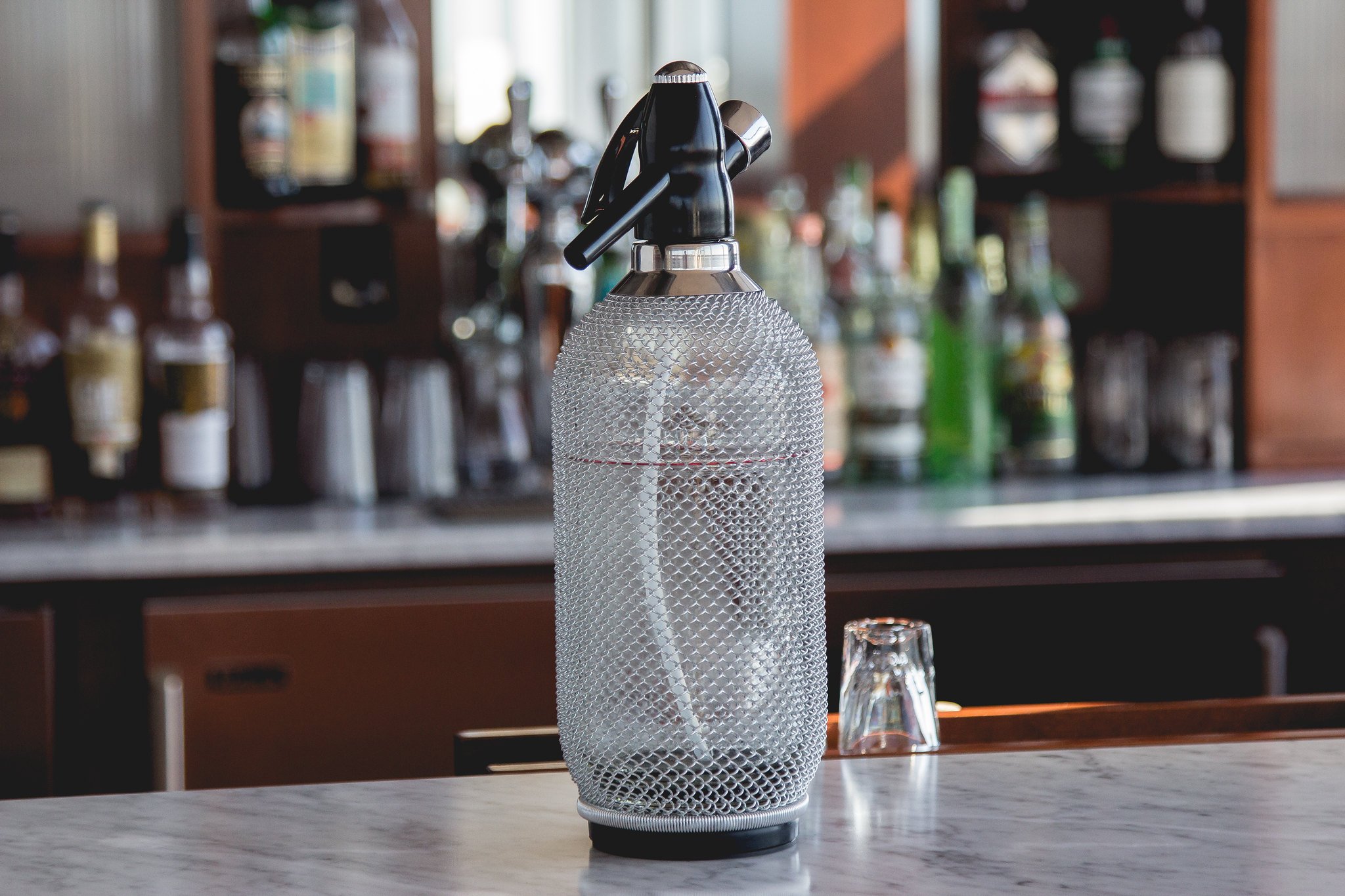 Classic Sparkling Soda Recipe
Get fresh sparkling soda water the classic way!
Water
Soda Siphon
Syrup or juice (optional)
Simply add water to your Soda Siphon to make sparkling soda the classic way! Once you have made your soda water, you may also add syrup or juice to taste. Try any flavor. We suggest lemon, strawberry, cherry, blueberry, orange, grape or pineapple.
---
Sparkling Punch
2 cups orange juice
6 oz unsweetened pineapple juice
1 cup unsweetened apple juice
3 T lemon juice (optional)
12 oz soda water
Combine the fruit juices in a large pitcher. Make 12 oz soda water with your soda siphon. Add soda to juice mixture. Pour over ice. Makes about 4 (10 oz) servings.
---
Sweet Surprise
2 cups ice
1 capful Rose's Sweetened Lime Juice
1 cup soda water
1/2 cup orange juice
Start with crushed ice. Add sweetened lime juice. Make 1 cup of soda water and add to ice mixture. Pour in orange juice and stir.
---
Le Mans
3 oz vodka
1 oz Cointreau
12 oz soda water
2 - 3 cracked ice cubes
1 slice lemon
Start with putting ice cubes in a glass. Add vodka and Cointreau. Make soda water and add to mixture. Float the slice of lemon on top.
---
Gin Fizz
2 oz gin
1 oz lemon
1 tsp. sugar
12 oz soda water
Shake gin, lemon and sugar in a cocktail shaker with ice. Strain into a highball glass over two ice cubes. Fill with carbonated water and stir.
---
Hawaiian Hook
2 oz amaretto
2 oz Southern Comfort
1 oz pineapple juice
3 drops grenadine
6 oz soda water
Pour amaretto and Southern Comfort over ice. Add pineapple juice and grenadine. Add splash of soda water. Shake and serve.
---
The soda siphon is a fun way to make cocktails and mixed drinks as well as experiment with coming up with new recipes for enjoying seltzer. Check out our Behind The Bar® Glass Soda Siphon, and then comment with your favorite drink recipes using homemade soda water.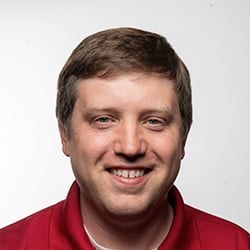 Dave Buchanan has been the Content Writer for KegWorks since June 2019. He has a fondness for craft beer that developed while working for a local beer distributor. Dave also worked for an area sports talk radio station for several years, and continues his broadcasting work as a motorsports announcer and indoor lacrosse reporter.