Let's take a look at what home bar essentials should be behind your bar.
When you hear the phrase "home bar" you might think of a man cave or a finished basement bar, but a home bar can be just about anywhere. Whether you have a liquor cabinet or some other dedicated space for spirits, mixers, bar tools, glasses, etc. then you have a home bar, and keeping that space stocked with the right items could make or break any gathering when friends and family come over for drinks.
Even if you don't have some kind of area dedicated to drinking supplies, it is still good to know what kinds of home bar essentials you should have on hand for when you are planning any kind of event where you'll be serving drinks.
We're going to walk you through the basic bar set up you need by breaking it down into four sections: bar tools, liquor, glassware and ingredients. These are home bar essentials you'll need to offer your friends the most popular and common types of cocktails in addition to pouring wine, beer and non-alcoholic beverages.
Home Bar Liquor List
Start your home bar with a solid foundation consisting of a selection of essential spirits. Don't go crazy and buy a huge variety of liquor because in the end you'll just get stuck with a lot of bottles collecting dust behind your bar. We recommend picking up some basic spirits that you'll need to make most popular cocktails and mixed drinks. The brands or styles you choose may depend on your personal preferences or those of your guests.
---
---
---
---
As for other beverages you'll want to keep on hand, you can never go wrong with having a red and a white wine. Stocking a couple styles of beers is also a good option. This could be a popular American light lager along with a craft beer. If you aren't sure on what kinds of craft beer to offer, then consider buying a variety pack.
---
Essential Cocktail Ingredients
A good cocktail can't just stand on its alcohol-based ingredients. You need to have a supporting cast of mixers and garnishes for the complete package. Here are some cocktail mixers and ingredients you'll want to have on hand.
Cocktail Mixers
---
---
---
---
---
Cocktail Garnishes
---
---
---
---
Basic Bar Set Up
To make a good cocktail you need to have the right tools. Here's a selection of essential bar tools to have for making most drinks. Learn the right way to use some of these tools with our guide to basic bartending skills.
Cocktail Shakers
A shaker is a fundamental piece of bar equipment that enables the thorough blending of cocktails that contain citrus juice, egg whites, or cream. To use, simply add drink ingredients and ice (usually) to the shaker, seal it closed, and shake vigorously until the outside of the shaker frosts. The agitation chills and dilutes the drink, and introduces air, creating a frothy texture.
---
---
---
---
---
Strainers
Cocktail strainers are bartending tools that filter unwanted debris (herb leaves, ice, fruit bits, pulp) from a finished cocktail. Cobbler shakers come with built-in strainers, but if you are using a Boston or French shaker or making a stirred cocktail, having some sort of strainer is a necessity.
There are three types of strainers:
---
---
---
---
---
---
Bar Service Supplies
There are a few other bar tools and bar accessories you'll want to have for a complete home bar. While they may not be a requisite for crafting cocktails, these bar service supplies will help keep your bar area organized, prevent spills and/or make it easier for you and your guests to enjoy your beverages.
---
Home Bar Drinkware
Any good bartender knows that there's a special cocktail glass for just about any kind of drink. You don't need to stock every kind of glassware at your home bar, but think about what kinds of drinks you and your guests like to enjoy. Luckily for you KegWorks carries are large selection of bar and cocktail glasses.
---
---
---
---
---
Stocking your home bar with these items will give a solid foundation for entertaining or for when you want to enjoy some drinks on your own. After hosting a couple gatherings you may even want to customize your selection to better meet the tastes of yourself or your guests. Most importantly be sure to take the time to sit back and enjoy the bar you've assembled with a glass of what you enjoy the most.
Tags: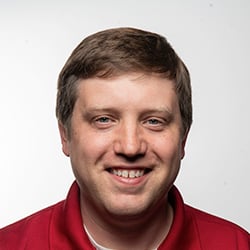 Dave Buchanan has been the Content Writer for KegWorks since June 2019. He has a fondness for craft beer that developed while working for a local beer distributor. Dave also worked for an area sports talk radio station for several years, and continues his broadcasting work as a motorsports announcer and indoor lacrosse reporter.