Whether you love beer or cocktails, we've got plenty of drink options for your St. Patrick's Day celebration.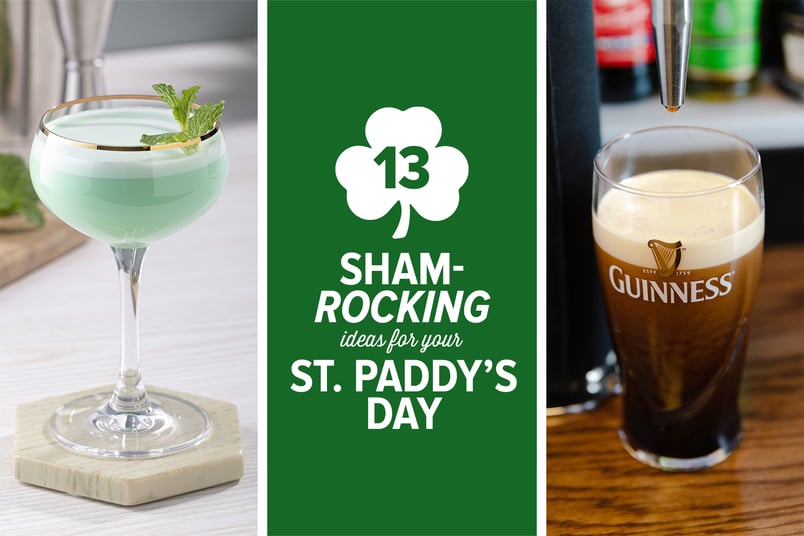 You know the old adage: "Everyone is Irish on St. Patrick's Day", but not everyone drinks the same thing. While some people prefer a pint of Guinness, others may enjoy a shot of their favorite Irish whiskey and some may just want a glass of green-colored light beer. If you need some options to serve your favorite leprechauns on St. Paddy's Day, then check out some of our favorite Irish-themed drinks. Please celebrate responsibly.
---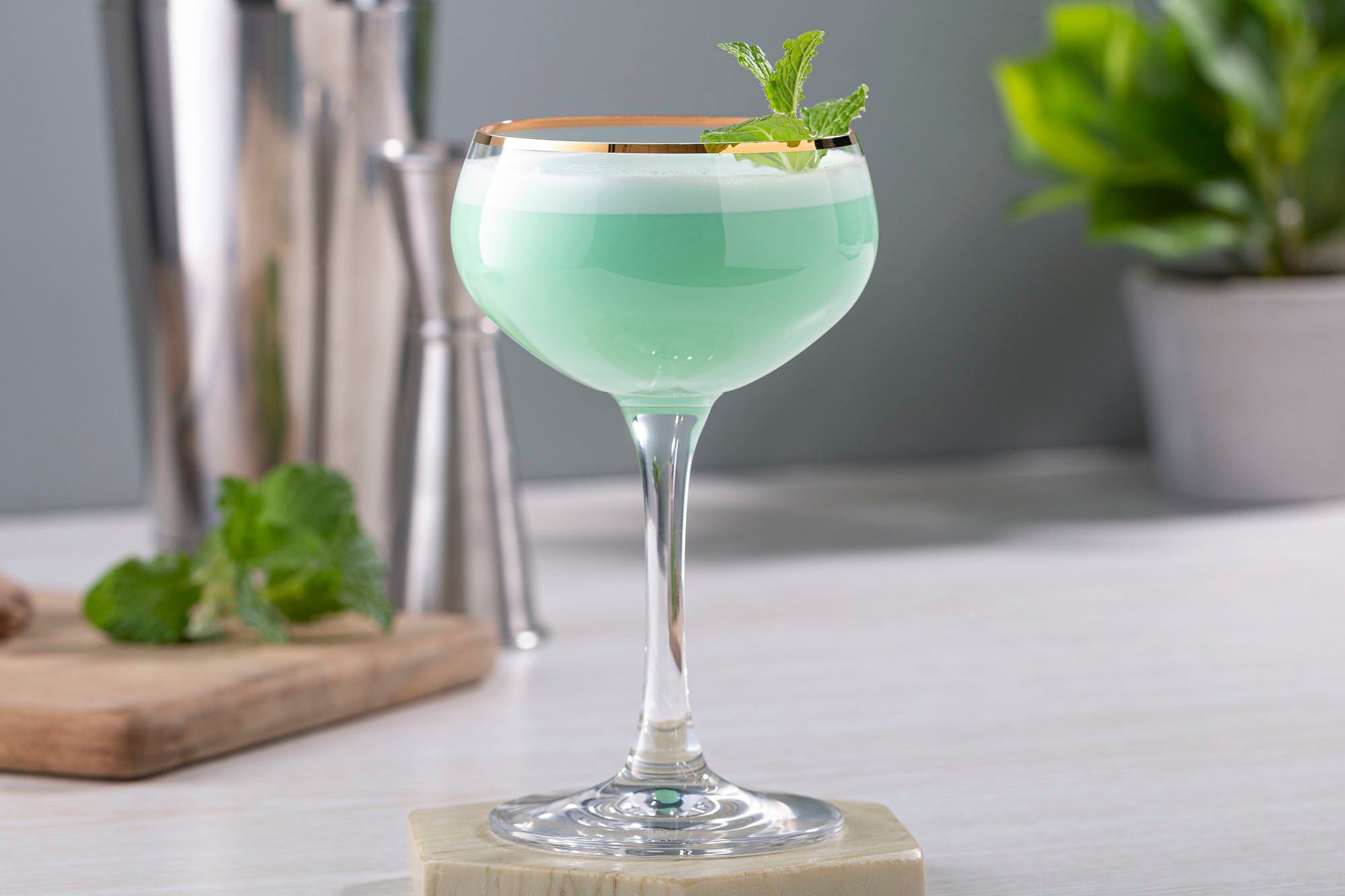 Made from equal parts of mint and chocolate-flavored ingredients, the Grasshopper is the perfect dessert cocktail for St. Patrick's Day.
---

This pot of gold isn't at the end of a rainbow, it's in your glass! This fun riff on a whiskey sour uses edible gold spray to give you sparkling gold cocktail.
---

It looks like a pint of your favorite Irish beer, but it's a shot featuring layers of coffee liqueur and Irish cream.
---

The Sour Irishman is an Irish-kissed riff on the classic Whiskey Sour. A fun and easy St. Patrick's Day cocktail.

You can still enjoy a Bloody Mary on St. Patrick's Day. Just make it green.
---

A flip cocktail that's perfect for St. Patrick's Day that uses Irish Whiskey.
---

How can you improve on the Shamrock Shake? Try adding chocolate and alcohol.
---

Is St. Patrick's Day even complete without drinking green beer? Here's everything you need to know in order to make your perfect green pint.
---

Learn about some of the popular styles and brands of beer to come from Ireland
---

Find out how you can pour the world's most popular Irish beer at home using your kegerator.
---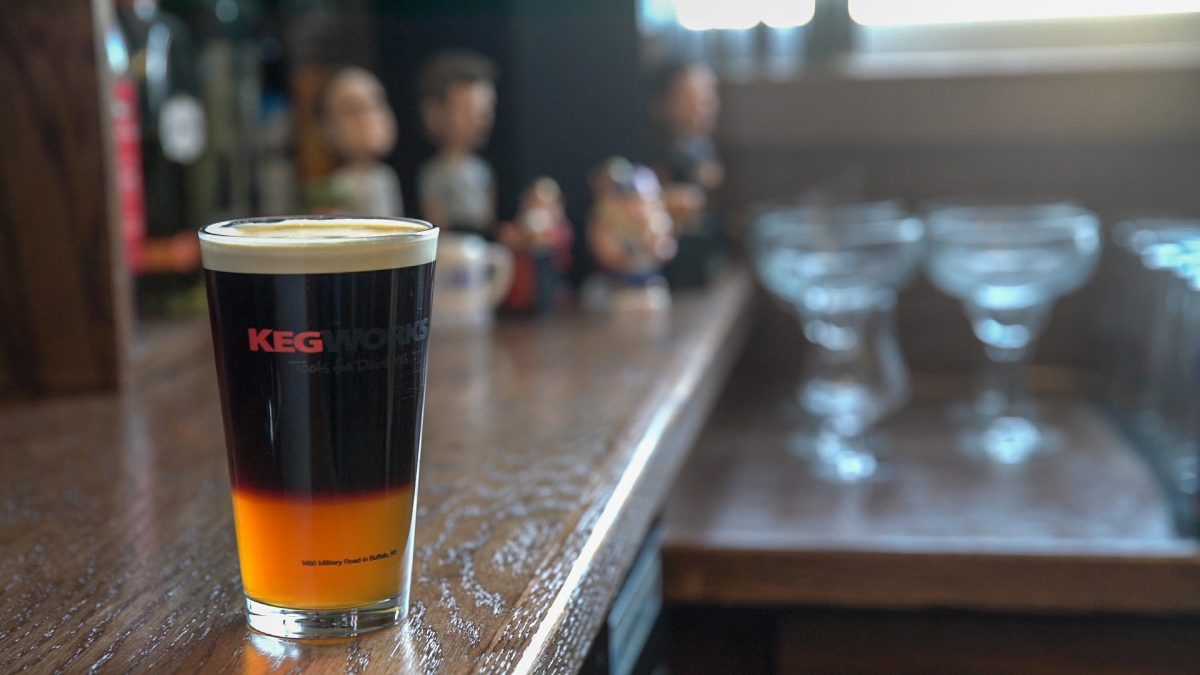 While the Half & Half is an English creation, it is a popular way to enjoy a pint on St. Patrick's Day. Learn the proper process for creating this layered drink.
---

Guinness is great on its own, but it's even better mixed into a delicious cocktail. We've got four fun ways for you to mix it up.
---

Whip up a batch of these Irish coffee jello shooters to enjoy before the St. Paddy's Day parade or pub crawl.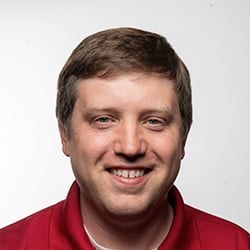 Dave Buchanan has been the Content Writer for KegWorks since June 2019. He has a fondness for craft beer that developed while working for a local beer distributor. Dave also worked for an area sports talk radio station for several years, and continues his broadcasting work as a motorsports announcer and indoor lacrosse reporter.