Diving into the tiki drink known as the Blue Hawaiian or Swimming Pool cocktail.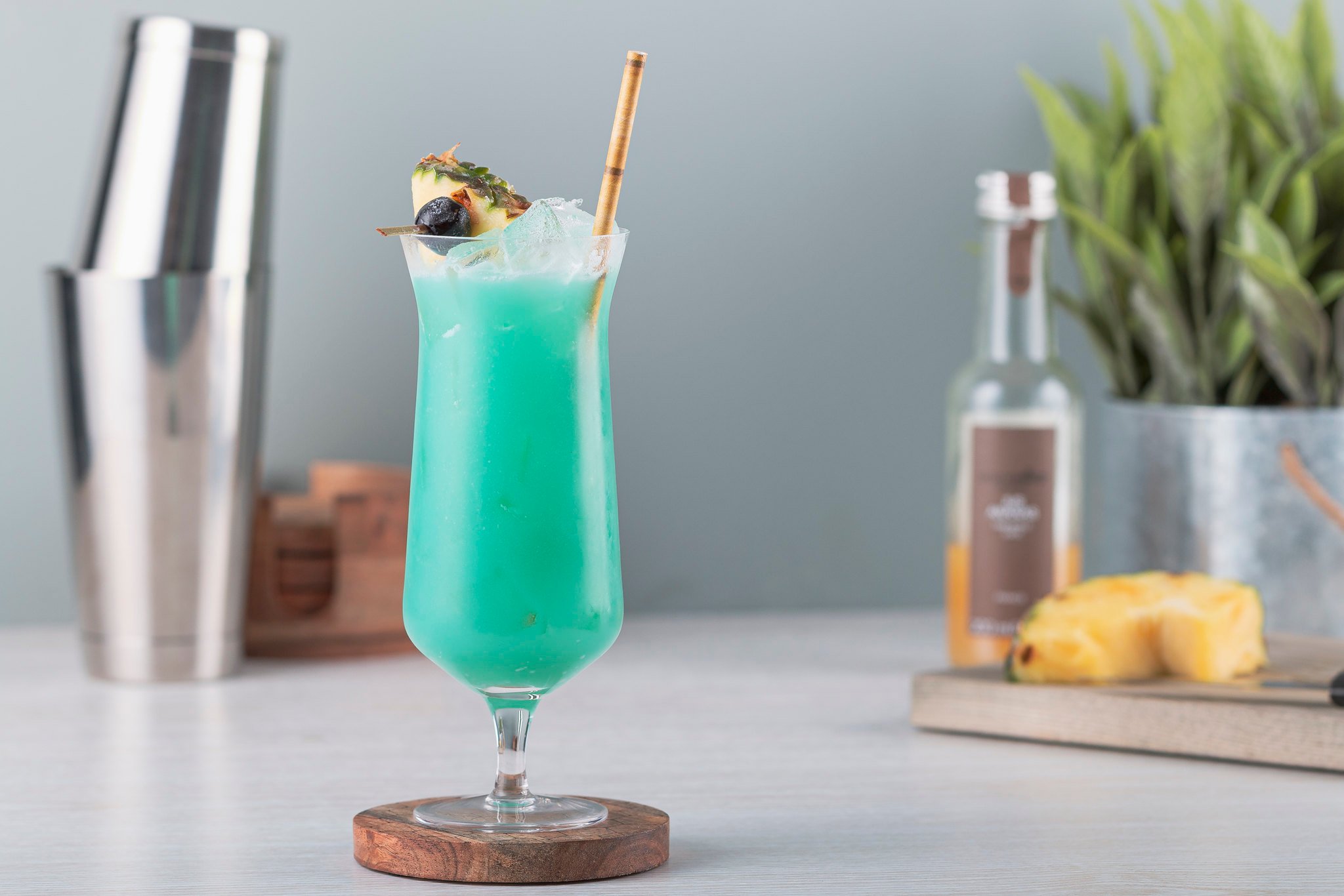 There's not enough blue drinks in the world, so that's why we're big fans of enjoying a Blue Hawaiian cocktail by the pool or at the tiki bar on a warm, summer day. This riff on the classic Piña Colada gets its signature color from the addition of Blue Curaçao to the light rum. It looks like a gorgeous body of tropical water as it sits in your ice-filled hurricane glass, which is why some people refer to it as the Swimming Pool cocktail.
Don't confuse this drink with a Blue Hawaii cocktail, which is another blue-colored cocktail created by Harry Yee that uses vodka and sour mix instead of Creme De Coconut.
---
Blue Hawaiian Tiki Cocktail Recipe
Yield: 1 Cocktail
Ingredients
1 1/2 oz Light Rum
3/4 oz Blue Curaçao
2 oz Pineapple Juice
3/4 oz Creme De Coconut
Pineapple wedge and cherry for garnish
Glassware
Tools
Instructions
Prepare a hurricane glass with crushed ice. Add all ingredients to a shaker tin filled with ice and shake until chilled. Strain into your prepared hurricane glass and garnish with a pineapple wedge and cherry.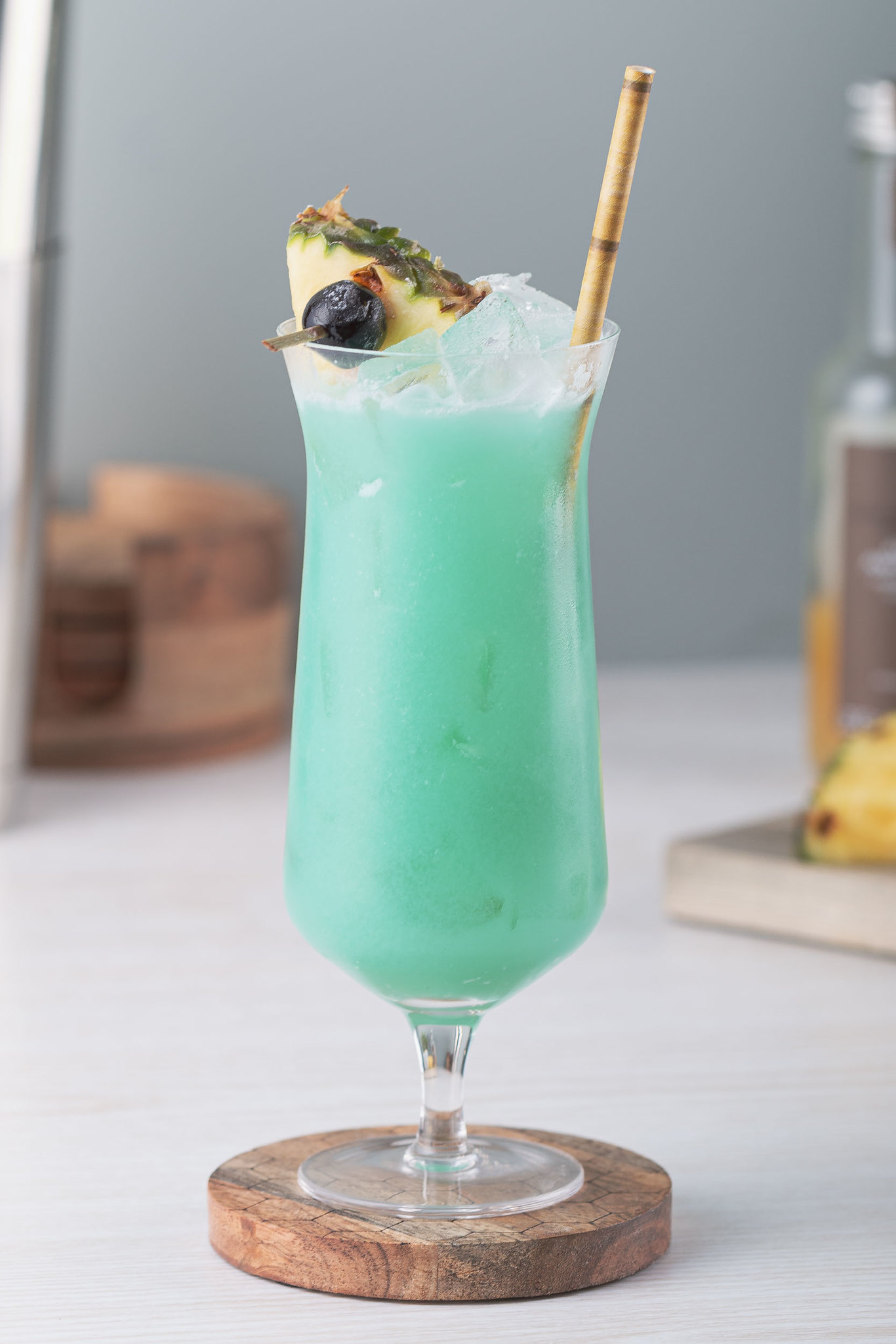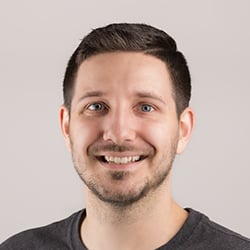 Hank Feist is the photographer & videographer for KegWorks and has been with the company since July 2019. He enjoys film photography and printing his work in his home darkroom. Hank is a connoisseur of classic cocktails and he loves creating new ones as well. He also likes to play the drums when not taking great photos or making awesome cocktails.