A classic tiki cocktail that has a muddled history and plenty of variations.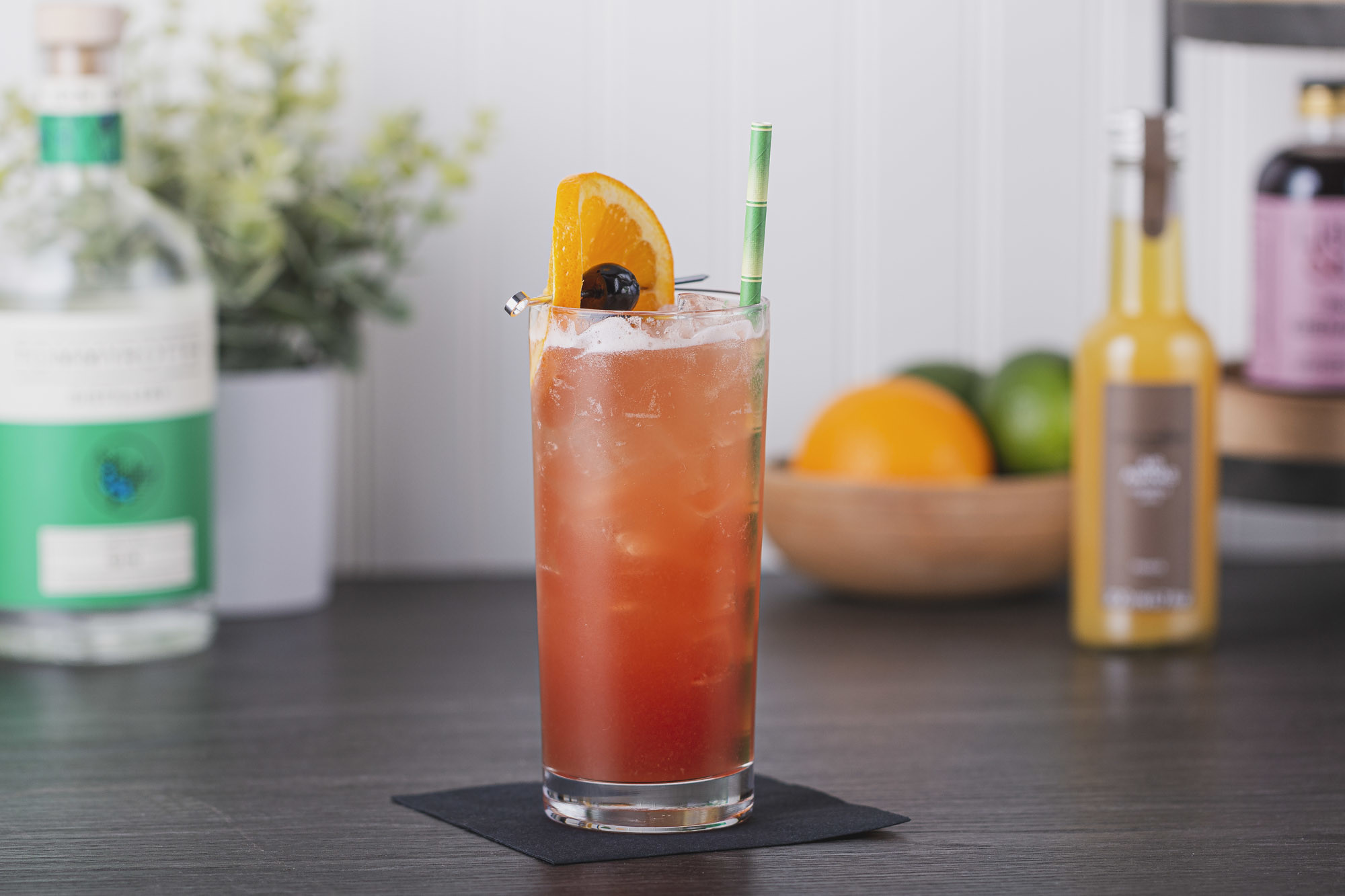 How does a cocktail that is made with gin become a classic Tiki drink? It's all part of the amazing history of the Singapore Sling. It's a cocktail whose history dates back more than 100 years, long before Donn Beach created his famous bar and rum drinks in the 1930s. With its unique pink color and list of exotic ingredients, plus its connections to the South Pacific, it's no surprise that Beach added it to the drink menu at Don the Beachcomber and it became a staple of tiki bars everywhere.
The Singapore Sling is a riff on the classic gin sling which was a forerunner to modern cocktails. Legend has it that the drink was created in 1915 by a bartender at The Raffles Hotel in Singapore, but references to it have been traced back to the 1890s. While the original recipe was apparently lost, there are mentions of drinks called the Singapore Sling or Straits Sling from cocktail recipe books in the 1920s using gin, bitters, lemon juice, Benedictine, cherry liqueur and soda water. For those not familiar, Benedictine is an herbal liqueur made in France that helps balance out the sweetness in this cocktail. You can also find it used in the recipe to make a Vieux Carré.
Various versions of this original recipe have evolved over the years. The one we've chosen to make remains close to the original, but uses lime and pineapple juice plus Cointreau for added citrus flavor.
---
Singapore Sling Tiki Cocktail Recipe
Yield: 1 Cocktail
Ingredients
Glassware
Tools
Instructions
Add all ingredients except club soda to a shaker tin filled with ice and shake until chilled. Strain into a highball glass filled with fresh ice. Top with club soda then garnish with half an orange wheel and maraschino cherry.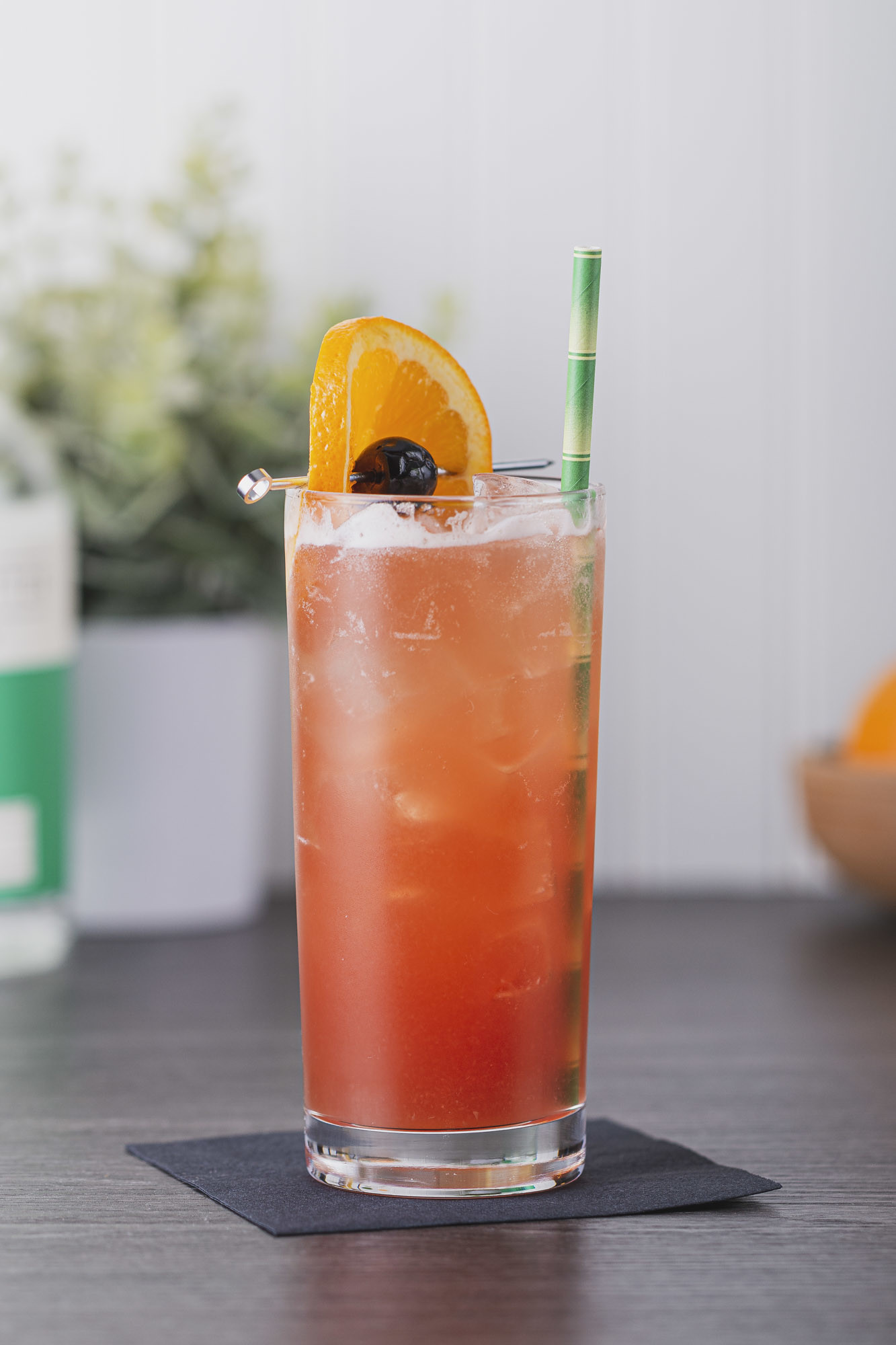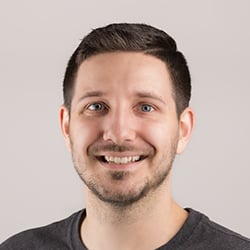 Hank Feist is the photographer & videographer for KegWorks and has been with the company since July 2019. He enjoys film photography and printing his work in his home darkroom. Hank is a connoisseur of classic cocktails and he loves creating new ones as well. He also likes to play the drums when not taking great photos or making awesome cocktails.