The best part about having a home bar is inviting friends over to enjoy some drinks, but sometimes you wind up spending more time behind the bar making those drinks than you do socializing. The next time you invite folks over for a happy hour, try batching cocktails ahead of time so your guests can fill their glasses while you enjoy their company. Batched cocktails can be prepared in advance of your get-together and then stored and poured from any kind of pitcher or beverage dispenser.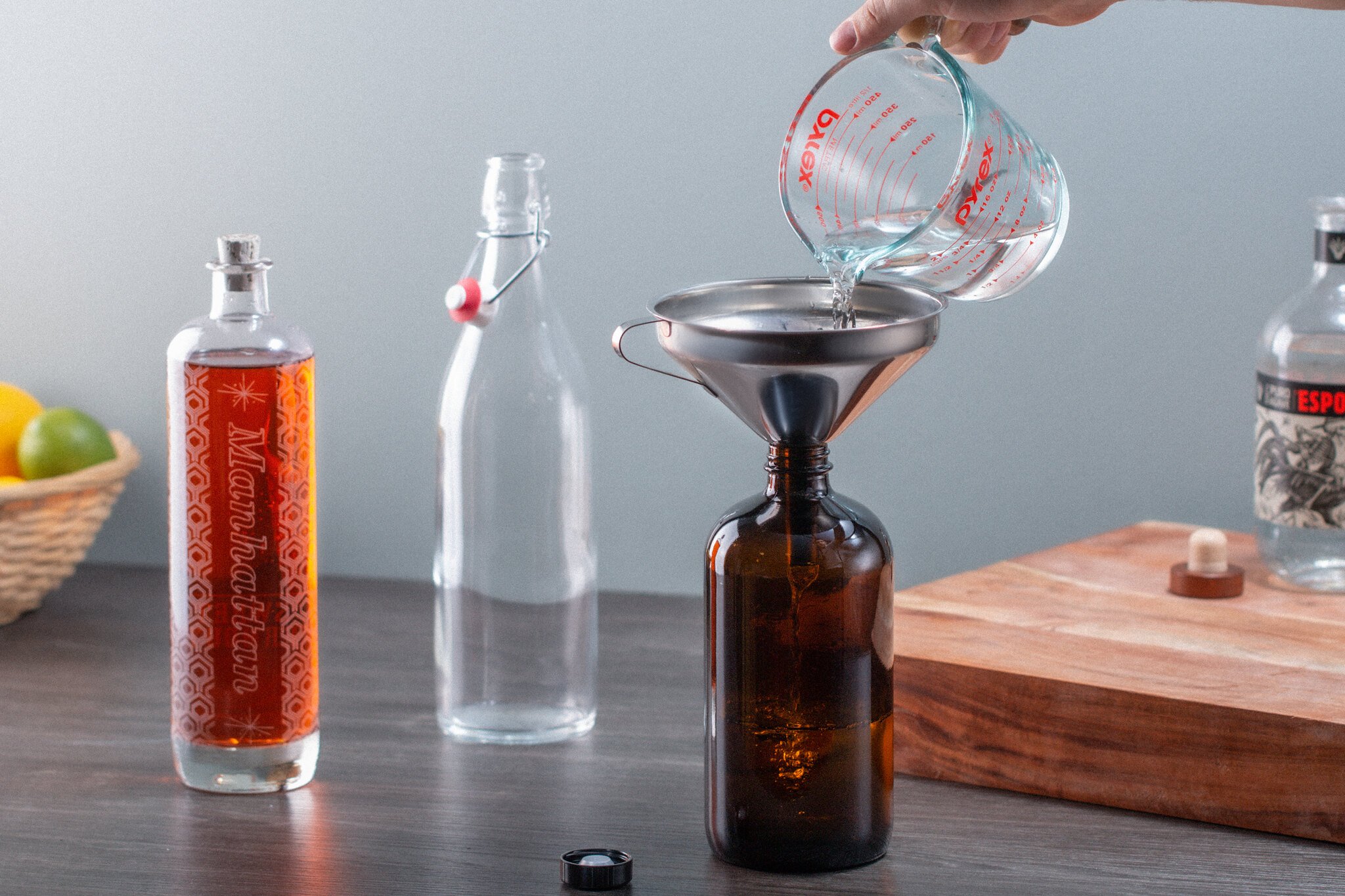 To help you get started, we've put together some batch recipes for classic cocktails, as well as some tips for taking any cocktail recipe and expanding it to keep your guests' glasses full.
---
How to batch a cocktail recipe
The simplest way to make a batch of any cocktail is to multiply the ingredients in the single-serve recipe by your desired amount of servings. (ex. 1 oz of liquor x 8 servings = 8 oz) Things can start to get tricky when you multiply fractions or convert serving sizes from ounces and cups to quarts and gallons for larger batches. You can skip some of the difficult math by just breaking the ingredients down into proportions. For example, a cocktail that uses 1 1/2 oz of spirit, 3/4 oz of mixer, and 3/4 oz of syrup has a ratio of 2-1-1. You can use that ratio when building your batch to get the proper mix.
Properly diluting batch cocktails
One of the key ingredients in any cocktail stirred or shaken is the water that comes from ice cubes that melt as the drink is mixed. This water helps to dilute the drink and smooth out some of the booziness or sweetness in it. Taking this dilution into account is crucial so that the finished product will taste just like its single-serve counterpart.
A simplified way to achieve this dilution is by adding 1 ½ oz of filtered water per serving. Filtered water is the best way to replicate the water you get from melted ice. Tap water may have aromas or flavors that can impact the taste of your drink.
Those looking for a more accurate method of adding water to their batch cocktails should start by making a single drink serving. Measure the weight of the cocktail before diluting, and then shake or stir your cocktail with ice like you usually would. Strain your drink and then weigh it again. The difference in weight between the two drinks gives you how much water you should add. (Note: when it comes to the weight of water 1 g = 1 ml, 30 g = 30 ml or 1 oz)
Practice makes perfect when it comes to coming up with your batch cocktail recipe. You may need to make a practice batch or two to get the right mix of ingredients and level of dilution to meet your tastes.
---
How long do batched cocktails last?
How long your batch cocktails will last depends on their ingredients. Spirit-forward cocktails, such as a Manhattan, Sazerac, or Negroni, are the best for batching and will last indefinitely as long as they are properly sealed and stored.
Any cocktail that contains citrus or fruit juice will only last for 1-3 days before the juice oxidizes or goes bad. If possible, try to make your batch without the citrus ingredients, and then add them right before serving to preserve freshness. Batch cocktails with carbonated ingredients (soda, tonic, beer, etc.) should not be stored because they will go flat after a day or so. You should also never store batch cocktails that contain egg whites or cream because they will separate.
---
Kegging batched cocktails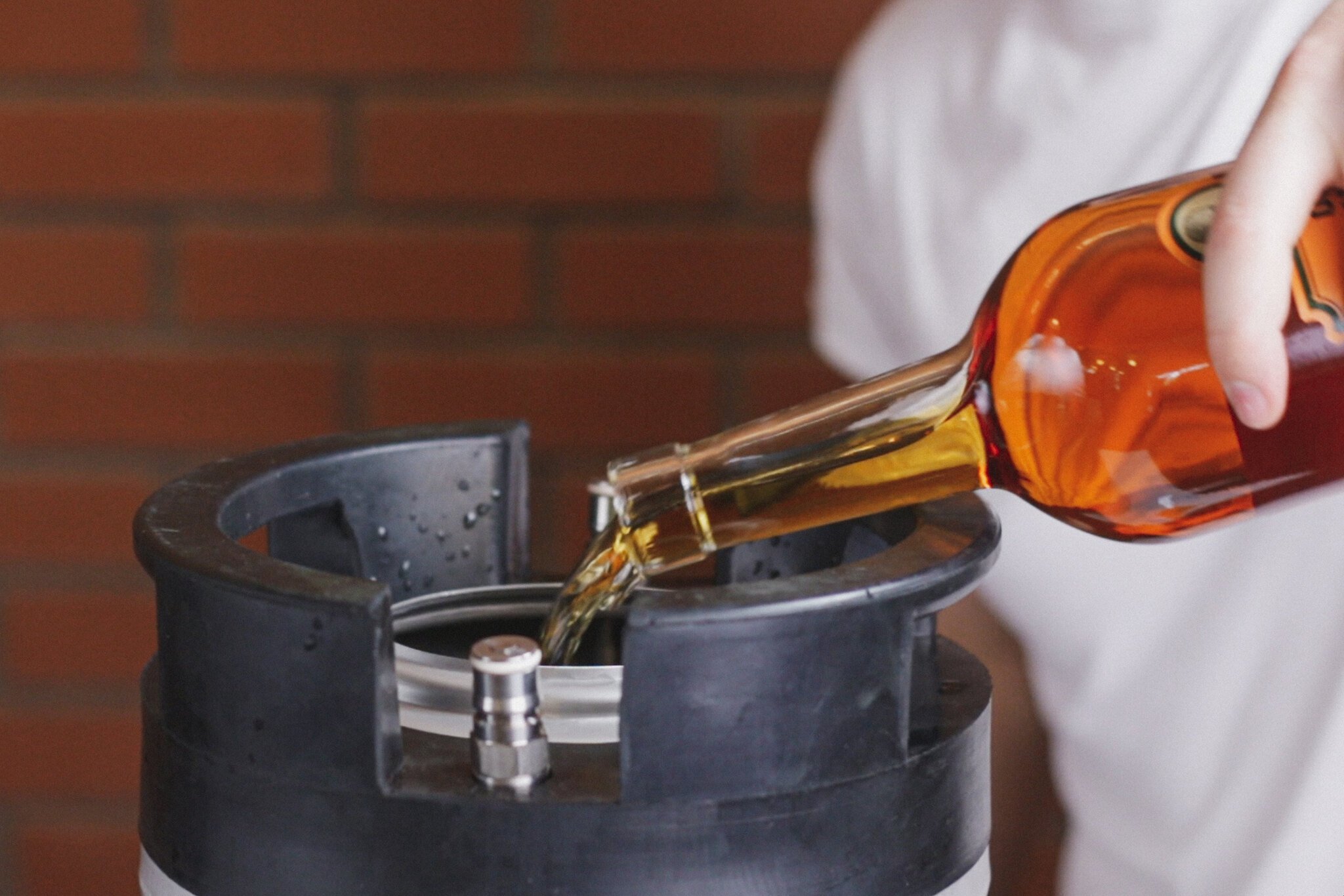 Serving kegged cocktails on tap is an excellent option for when you are making a large batch of cocktails, and if you already have a kegerator at home, then you're halfway there!
The first thing you'll need to get is a Cornelius keg (or corny keg) to fill with your batch cocktail. This keg style uses ball lock connections for both liquid and gas to connect it to your kegerator or draft system. If you already have a kegerator, you'll need to switch your beverage lines to barrier tubing because cocktails will stain the vinyl tubing generally used for beer. You will also need to make sure that all the metal contacts in your system (draft tower, faucet, shanks) are made from stainless steel because the acidity in cocktails will corrode chrome-plated brass components.
The final decision you'll have to make is which gas to use to pour your cocktails on tap. Carbonated cocktails require a CO2 tank to be connected, while still cocktails need nitrogen to be pushed from the keg.
Things to remember when kegging cocktails
In addition to the topics we've already covered about batch cocktail recipes, dilution, and spoilage, there are a few things to remember if you're serving kegged cocktails:
---
Batch cocktail recipes
Batch Margarita Cocktail Recipe
Yield: 8 servings
---
Batch Old Fashioned Cocktail Recipe
Yield: 8 servings
---
Ginger Lemonade Punch Recipe
Yield: 8 Servings
---
Batch Dirty Martini Cocktail Recipe
Yield: 8 Servings
---
Batch Mojito Cocktail Recipe
Yield: 8 Servings
Instructions for making batch cocktails
To make your batch cocktail, just combine the ingredients and stir well. You can mix them in the vessel you plan to serve them from or in a separate container and then pour or funnel them into your preferred serving container. You'll want to properly aerate your cocktail before serving by either shaking your container for shaken cocktails or gently swirl it for stirred cocktails. You can use a soda siphon to top off drinks that use club soda or sparkling water in their recipes.
---
Containers for serving batched cocktails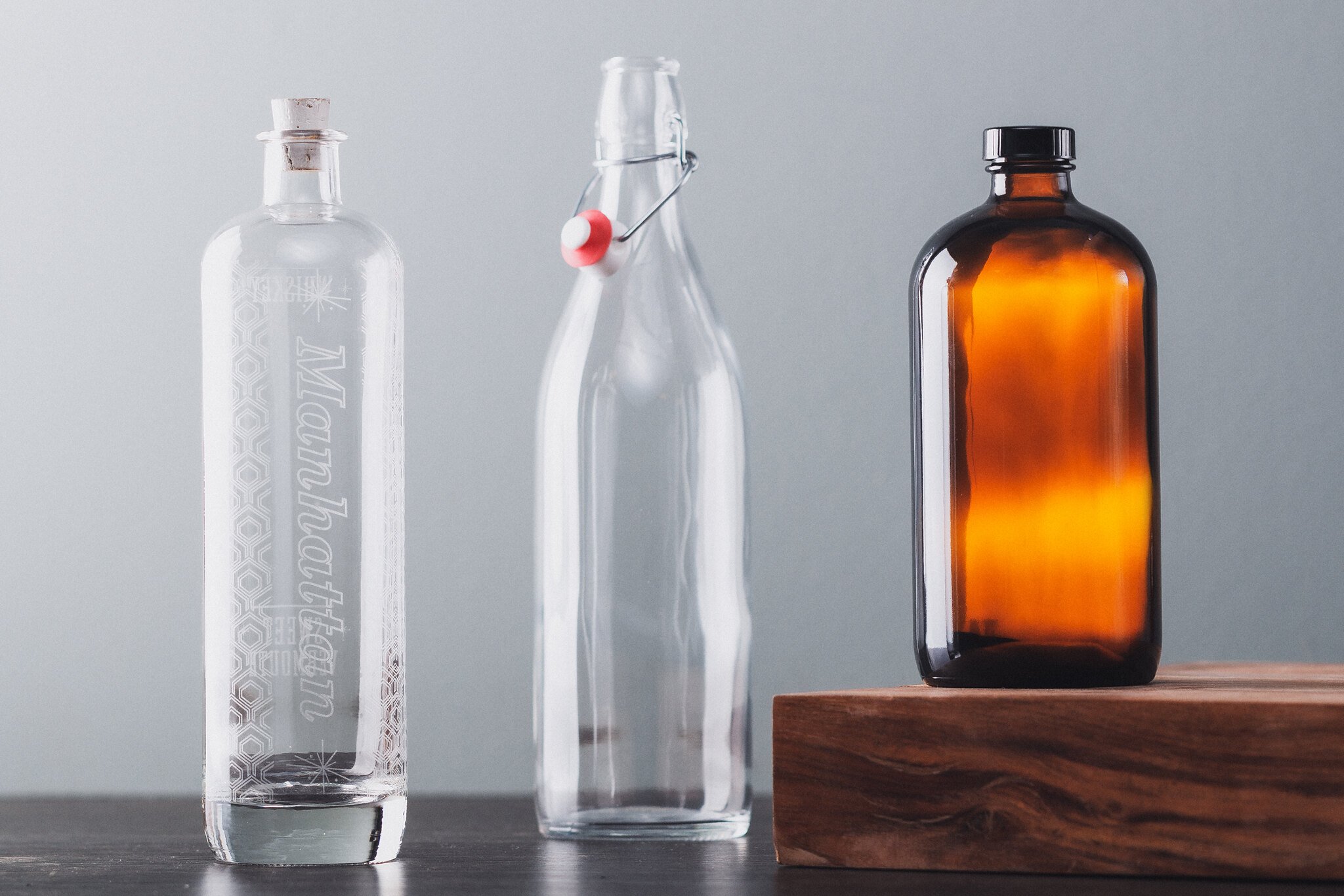 You can use just about any container to serve batch cocktails depending on your tastes or the setting of your get-together. Here are some that we recommend and carry at KegWorks:
You'll also want to make sure you have plenty of cocktail glassware for your guests come party time.
---
Now that you understand batch cocktails better, you can get your drinks prepped before your guests arrive and enjoy the festivities while only worrying about keeping your glass filled. Let us know in the comments which cocktails you've had success with batching. Cheers!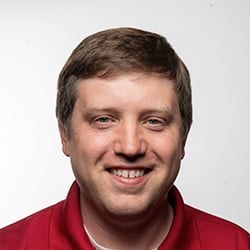 Dave Buchanan has been the Content Writer for KegWorks since June 2019. He has a fondness for craft beer that developed while working for a local beer distributor. Dave also worked for an area sports talk radio station for several years, and continues his broadcasting work as a motorsports announcer and indoor lacrosse reporter.