There's a certain romance to serving patrons wine from the bottle. From the look of the bottle itself to the gesticulations of setting out the appropriate glassware, presenting the wine, cutting the foil, removing the cork, and administering tastes for approval, there is a measure of charm and pomp in the ritual. But, increasingly, bars and restaurants are embracing a more historied wine tradition--serving it directly from the cask.
For centuries in Europe and the United States, wine was stored and transported in wooden kegs or barrels. And for much of history, merchants and tavern owners dispensed wine directly from kegs for personal consumption.
That said, serving wine on tap today isn't so much an attempt to reconnect with wine's past as it is a matter of good service and economics. In storing and dispensing wine from stainless steel kegs by way of a modern draft system, bars and restaurants can better control the condition of their product and reduce waste due to spoilage. In turn, customers can expect a consistently good glass of wine for less than they would pay for it from the bottle.
The Benefits of Wine on Tap
Wine on tap anchors the by-the-glass program at the Dapper Goose--industry veteran Keith Raimondi's 47-seat restaurant in Buffalo. The eight-tap draft system he installed is a carryover from Townsend in Philadelphia, where Raimondi previously garnered accolades as head bartender and where Dapper Goose bar manager, Tim Leary, earned his wine chops. Under the tutelage of sommelier Lauren Harris, Leary came to appreciate the virtues of draft wine--specifically, its service efficiencies and resistance to spoilage.
"It's always fresh," he said. "It doesn't lose anything. From the second it's tapped, that's the only time it sees oxygen. And because it is in sixtels, in never sees light. All the reasons for spoilage in wine, it isn't exposed to any of that."
That kegs maintain a wine's integrity better than bottles translates to a superior customer experience. It also virtually eliminates product loss. Leary maintains that he doesn't waste a drop when it comes to draft wine; the last pour from a keg is just as good as the first.
Kegging wine also has environmental and cost-savings advantages that begin at the point of production. Wineries create less refuse and spend less money overall when they avoid the bottling and packaging process. And according to Leary, both bars and customers reap the benefits.
"They [producers] are saving a lot of money which ends up trickling down to us, and we can get really high-quality wine for a good price, which trickles down to the guest."
That cost savings has afforded Leary the ability to offer a village-level chardonnay from Burgundy at a reasonable price point. It's a wine he calls "really, really pretty," and it's a wine that, bottled, would likely be prohibitively expensive for a by-the-glass menu.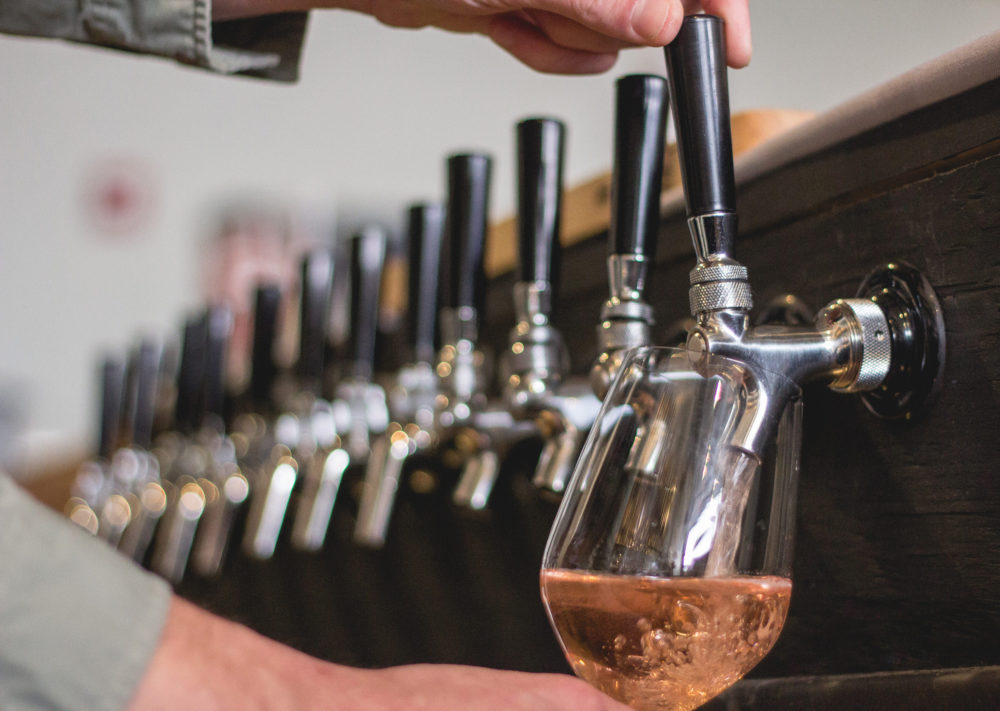 Challenges to Consider
Despite its many virtues, Leary conceded that one drawback of wine on tap is product variety. Less options make it more difficult to maintain an interesting rotation of wines.
"The only negative, to me, is finding a good variety of grapes and regions to use."
It's a surmountable problem, however, and one that is proving less troublesome as demand for draft wine grows. Leary says that now almost all of his distributors offer kegs, and it is no longer unusual for reps to come in with something cool to show him. Case in point: he recently added to the menu a funky field blend of gewürztraminer, Müller-Thurgau, pinot gris and riesling from the Willamette Valley. And before that, he was excited to get his hands on a keg of Spanish txakolina.
Leary's go-to source for reliable kegged wine is New York's Gotham Project--one of the pioneers of the wine on tap movement that buys huge bladders of juice from all over the world.
"The people who started it are very knowledge wine people. They're super consistent. So you can trust what they're doing."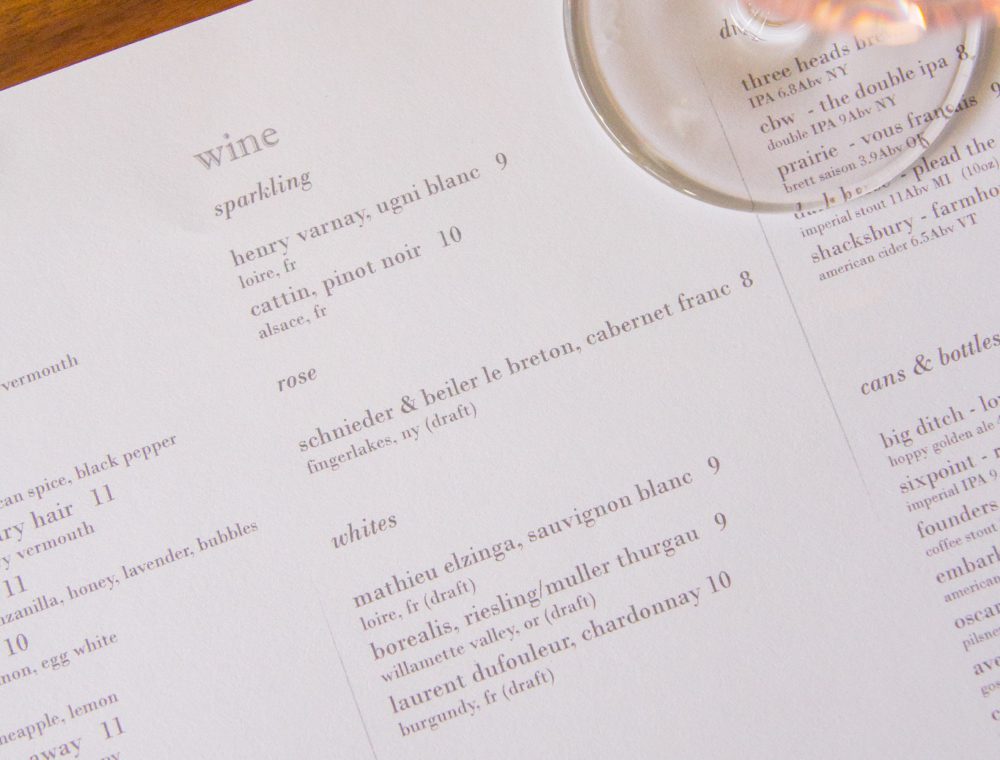 Educating Your Staff and the Consumer
Having a reputable supplier is critical to countervailing misconceptions about the quality of draft wine. Leary suggests some uninitiated guests might lump wine on tap in the same category as boxed wines. He wants guests to understand that kegged wine isn't "cheap" wine, nor does it mean a sacrifice of quality or a difference in flavor. (He also suggested that not all boxed wine deserves a bad rap, but that's a topic for another day.)
For that reason, and so as not to mislead any of his customers, Leary labels the draft wines on his menu. And to ward off naysayers, he has made sure that his staff can speak to the kegging process and the benefits of draft.
"As long as you can describe it the guest and make them understand it, they're very accepting of draft wine."
Bringing wine on tap into your restaurant or bar isn't difficult, but it does take a bit of planning. Wine requires different line, contacts, and gas than beer, so it isn't simply a matter of hooking up a keg of wine to your existing draft system. To learn more about wine on tap, contact one of our draft specialists at 1.888.415.2803.
Related: