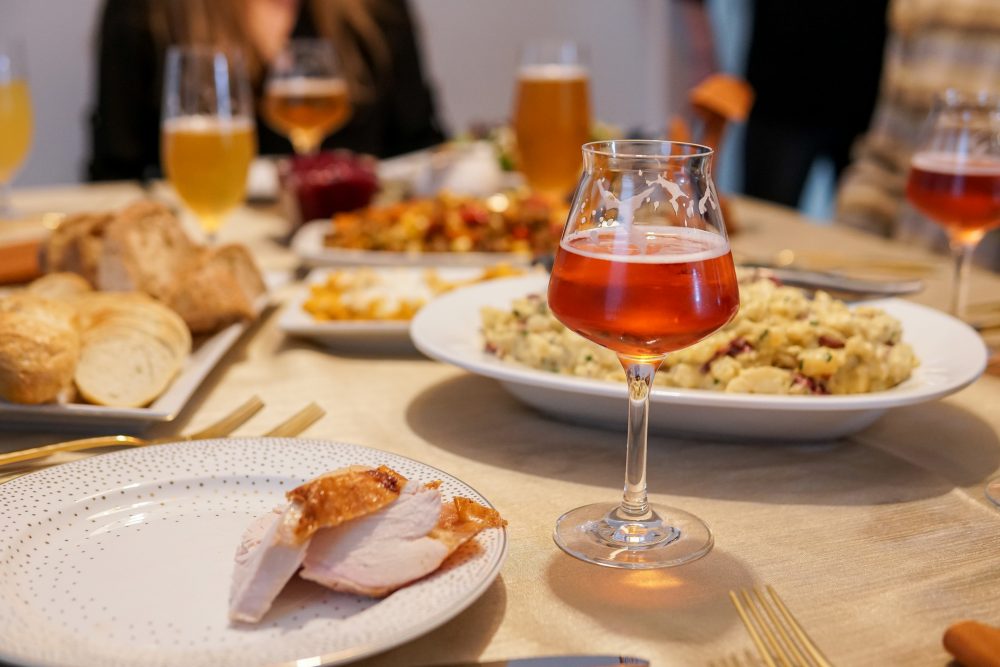 On Thanksgiving, food is the star of the show. But what you drink on the holiday is nearly as more important than what you eat, especially if your extended family has decidedly different views than your own...
But whereas your Thanksgiving dinner menu is probably sacrosanct, you have more wiggle room when it comes to the beverages you serve. And with that freedom comes a dizzying array of options. To help you narrow down your choices and increase your chances of a harmonious pairing, here are some of our top picks for what to drink on Thanksgiving.
---
Red Wine
You could always fall back on Beaujolais or pinot noir, which seem to be the standard recommendations. But self-described wine nerd Paula Paradise of Paradise Wine prefers a red that acts like the wine equivalent of cranberry sauce. In the same way that cranberries stand in bright, tart contrast to the piles of roasty, oven-browned food that characterize the Thanksgiving meal, Paradise seeks out wines that counter the decadence of dinner with lots of jammy, juicy red fruit and mouthwatering acidity. American red zinfandel, grenache blends from the Côtes du Rhône, and Italian frapatto all make good choices, especially if you are looking to spend under $20 a bottle. If budget isn't really an issue, reach for Châteauneuf-du-Pape.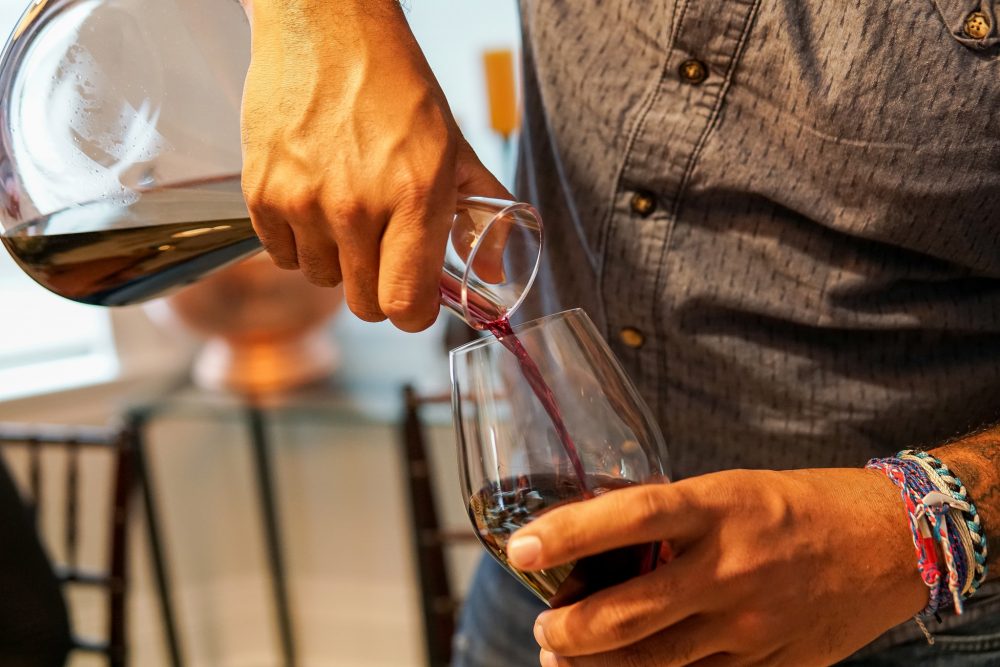 Pro tip: If your red wine seems imbalanced when you first open it, try decanting it. Our 101-level guide explains the how and why.
---
White Wine
If you're drinking white with dinner, you want to be sure it won't get lost in the meal. Something fuller bodied and creamy with good acidity will be able to hold its own against savory gravy and sulphuric vegetables better than, say, a light pinot grigio. A white Côtes du Rhône fits the bill and could be a fun companion to your red Côtes du Rhône if you go that route.
Wines is at its best when you drink it at the right temperature. But you may be serving your whites too cold and your reds too warm. Find out with our serving guide organized by style and varietal.
---
Sparkling Wine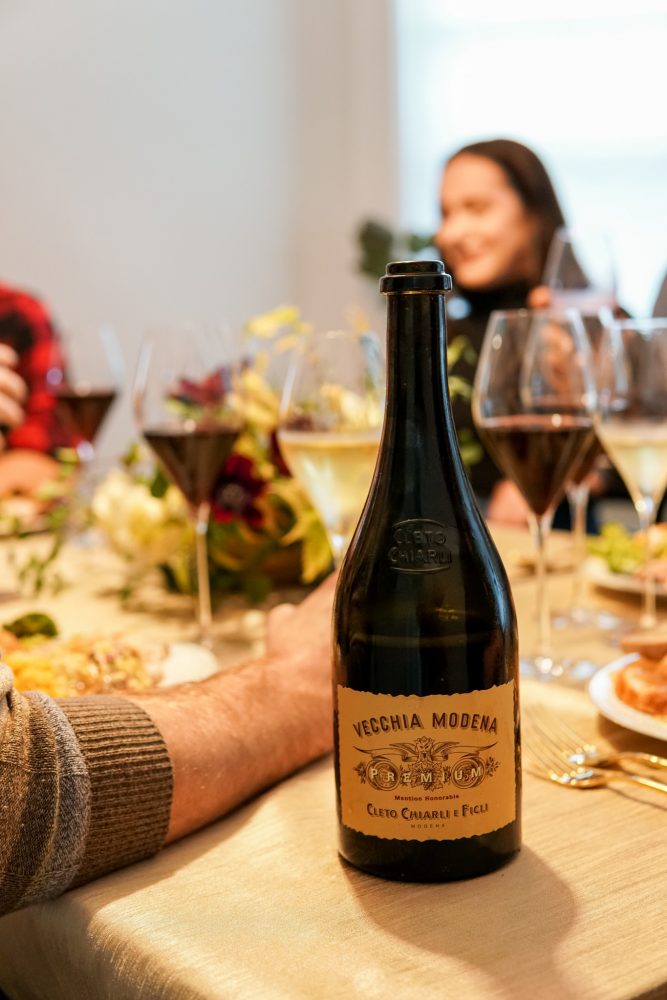 Bubbles have a way of scrubbing your palate clean between bites, which is part of the reason sparkling wines make such good food wines. But instead of champagne, prosecco, or cava, Paradise recommends pairing your turkey and stuffing with a dry, fuller-bodied lambrusco. This sparkling red wine often has meaty and earthy undertones that will nicely complement your savory meal. Its effervescence and acidity will help cut through all that richness.
Lambrusco is just one of many different types of sparkling wine on the market. Learn more about bubbles beyond prosecco on our blog.
---
Beer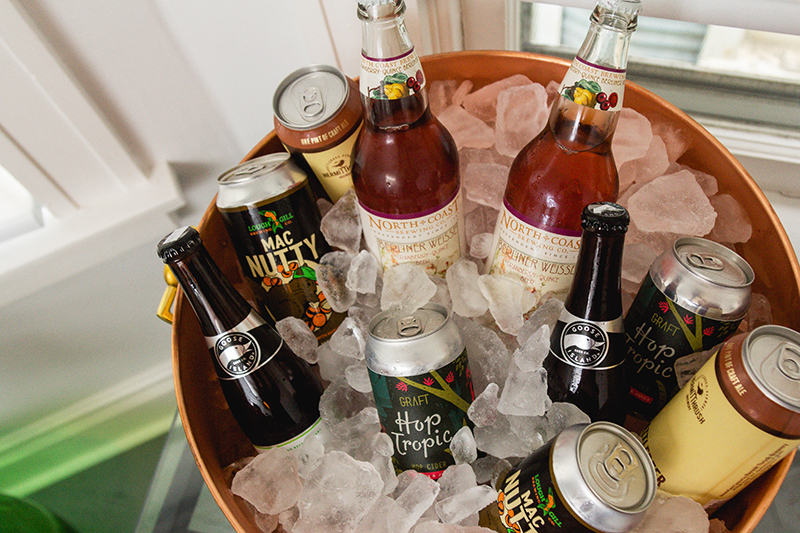 Beers that evoke the caramelized fall flavors of your holiday spread are always a good choice. American brown ales, like Mac Nutty, offer a balanced mix of hops and sweet maltiness. Often, notes of nuts, toast, and caramel are present, which parallel many of the components of the Thanksgiving meal. Dry-finishing, tart saisons are appropriate if your concern is counterbalancing all the butter and turkey drippings you'll consume that day. A saison's spicy, herbal, and yeasty undertones will also blend pretty seamlessly with the myriad flavors on your plate.
---
Cider
Okay, this is not a beer or wine. But no beverage is more autumnal than cider. And dry versions of the hard stuff can be very food friendly. Plus, the United States has a long history of cider making (and drinking). It was a tradition brought to the colonies by English settlers in the 17th century, and it really took root. Hard cider was standard on early Americans' dining tables, and individuals into the 1800s consumed dozens of gallons annually. Basically, cider is as traditionally American as you can get. If that's your angle, cider makes a fine Thanksgiving beverage choice.
Related: