In Buffalo, we like to let our hair down and throw back a few. Case in point, our bars are open until 4 a.m., we boast one of the largest St. Patrick's Day celebrations in the country, we're among the most bar-dense cities in the country, we rank among the top 25 U.S. cities for beer lovers, and we're the Dyngus Day capital of the world.
That's right, I said Dyngus Day.
It sounds made up. But in fact, it's a legitimate, albeit obscure, Polish-American holiday held the Monday after Easter to commemorate the end of Lenten sobriety. South Bend, Indiana, celebrates, as does Cleveland. But nobody does Dyngus Day like Buffalo does Dyngus Day.
Dyngus Day is rooted in an old Polish Easter Monday tradition that encouraged boys to throw water on, and swat with pussywillow branches, the girls they had crushes on. Girls would retaliate the following day with the same behavior. In present-day Buffalo, the tradition has mutated so that women hit men with pussywillows and men squirt women with water guns--all on the same, blessed, innuendo-soaked day.
But playful flirting is just one aspect of Dyngus Day. More importantly, it's a show of Polish pride that brings together throngs of red and white clad partygoers for hours of pub hopping, polka, parades, party tents, pierogi, placek, and beer. Copious amounts of beer.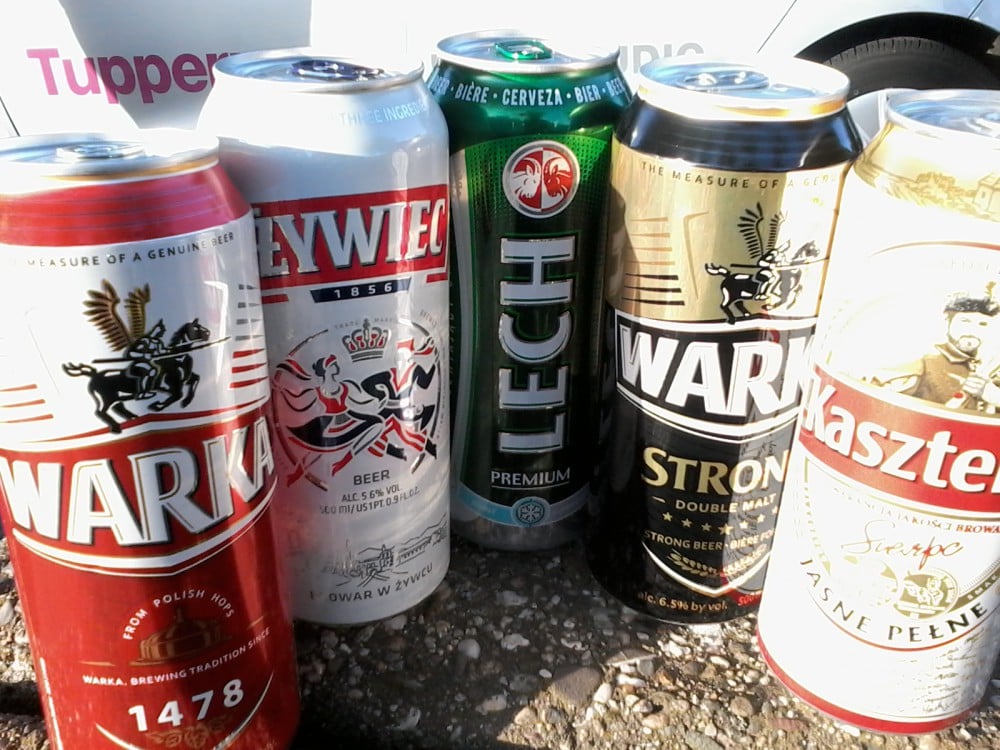 Just as Guinness is the beer of choice on St. Patrick's Day, Polish beers reign supreme on Dyngus Day. At Dyngus-observant watering holes in Buffalo, that generally means Tyskie and Zywiec. But Buffalo's craft breweries are starting to pay homage to the holiday with special releases. At Rusty Nickel Brewing Co. in West Seneca, New York, just outside of Buffalo, this Dyngus Day will mark the tapping of "Ode to the Poles," a robust but highly drinkable, plum-infused Baltic porter.
Baltic porters are full-bodied, high-in-alcohol, malty beers that originated in 18th century Poland and other countries bordering the Baltic Sea. What makes Ode to the Poles especially exciting from our perspective is the fact that it represents a collaboration between the brewers at Rusty Nickel and the homebrew experts at our brick and mortar, The KegWorks Store. Our guys dreamed up the idea for a Baltic porter flavored with plums--a popular fruit in Poland--and Rusty Nickel stepped forward with a five-malt, two-hop recipe that was tweaked to accommodate the addition of fruit. The batch being released to the public on Dyngus Day was even partially brewed at our store's homebrew facility using KegWorks homebrew equipment, as part of a special Pro Brewers Night event.
So, while many of you will be spending Monday, March 28 stuck in front of a computer, nibbling the ears off leftover chocolate bunnies and ruing your return to the grind, we here at KegWorks will be keeping the weekend going on the streets of Buffalo, Zywiec in one hand and Baltic porter in the other. Because, as Anderson Cooper so eloquently put it, "There ain't no party like a Dyngus Day party, because a Dyngus Day party is the most random excuse to drink there is."
https://www.youtube.com/watch?v=6hRG2WHFFm8
Tags: