Buffalo is not only home to chicken wings and beef on weck, but also to the largest Dyngus Day celebration in America, which falls on the day after Easter each year.
What exactly is Dyngus Day, you're wondering? Simply put, it's a Polish-American celebration that offers everyone a chance to let loose after the season of Lent. Traditional parties begin with a late breakfast of kielbasa, ham, eggs and bread, then continue through Monday (sometimes even until Tuesday morning) with polka, parades and tons of Polish vodka and beer.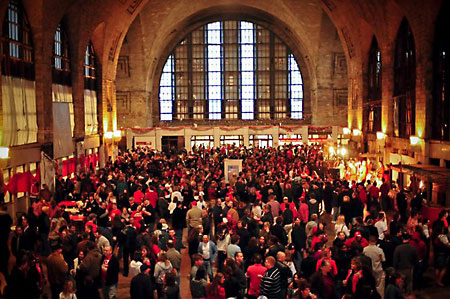 In Buffalo, the official beer of Dyngus Day is Tyskie; a light colored pilsner that's rich in hops and offers an alcohol content of 5.7%. Of course, we're not the only city celebrating today. You'll also find joyous Dyngus Day events in South Bend, Indiana; Chicago, Illinois; Elizabeth, New Jersey; Bristol, Connecticut and Pittsburgh, Pennsylvania. Best thing is, according to tradition, "everyone's Polish on Dyngus Day" so no matter what your ancestry is, you can join in the fun.
Now, about the pussy willows. These are used, along with water, in the aspect of Dyngus Day that is a matchmaking festival. Not only has the celebration long been a time to cut loose but also a day to let someone know you dig him/her. Old tradition has it that on the Monday after Easter, boys would flirt with girls they liked by sprinkling water on them (I wonder if now a Super-Soaker would fly for the sprinkling?) and tapping them with pussy willows. The girls would reciprocate the following day by doing the same. These days, however, Monday is full of water squirting and pussy willows from both boys and girls.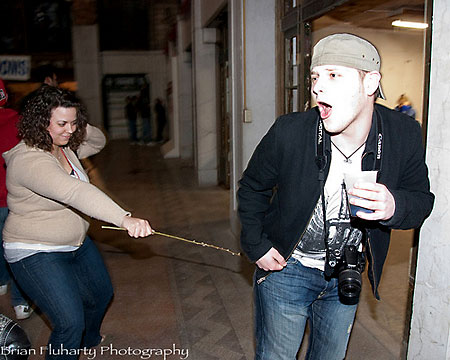 If you're lucky enough to be in one of the towns that celebrate Dyngus Day, get out and enjoy some great music, dancing, beer, vodka and Polish food... maybe even a pussy willow-tapping or two.
Cheers!
Tags: