A coffee tipple with a salty twist.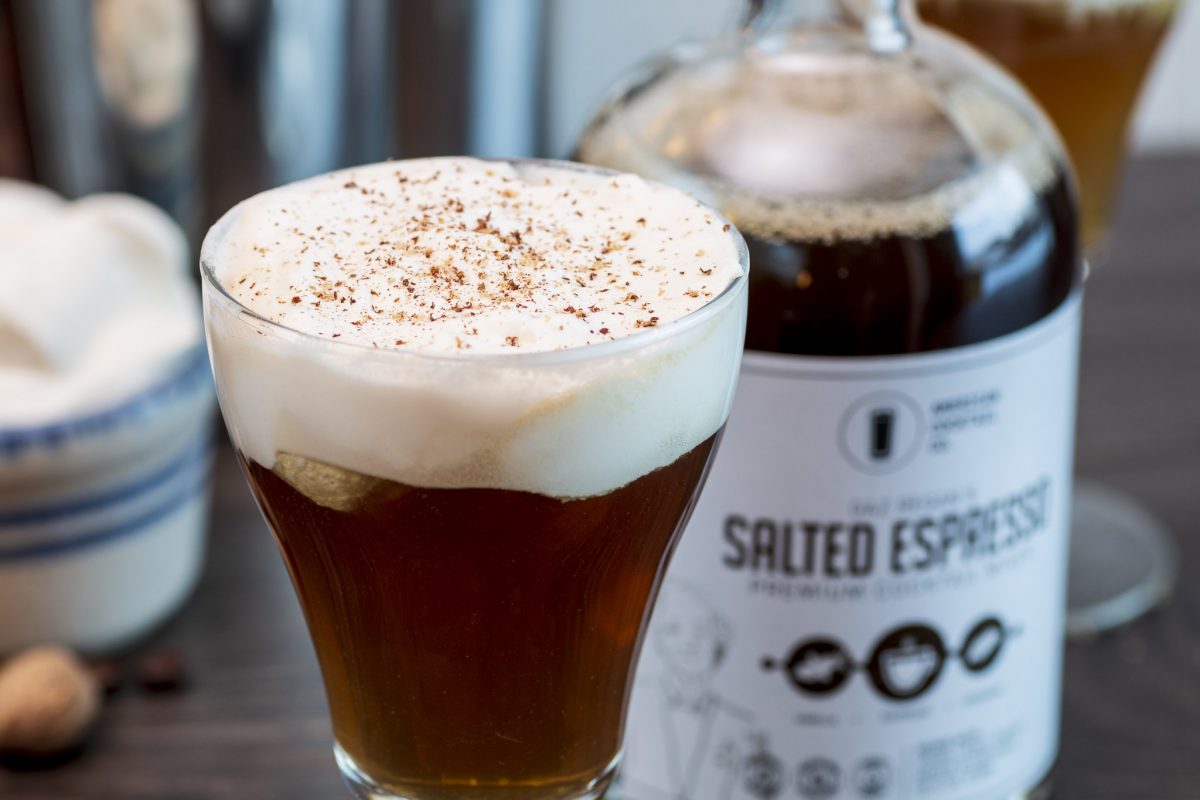 The Salty Revolver features American Cocktail Co. premium cocktail mixer, Gaz Regan's Salted Espresso Mixer. Cocktail mixers made with premium ingredients makes it incredibly easy to make craft cocktails for one or many! If you're serving a crowd, pre-batch the bourbon and cocktail mixer in a pitcher and keep a bowl of bourbon whipped cream on ice nearby for guests to help themselves.
---
The Salty Revolver Cocktail Recipe
Yield: 1 Cocktail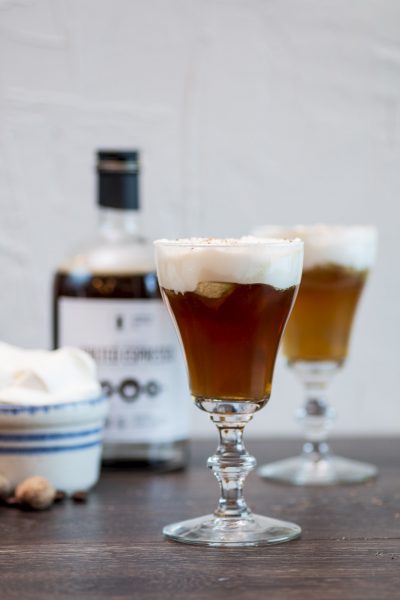 Ingredients
2 oz bourbon + 1.5 tbsp (for whipped cream)

1 cup heavy cream
2 tbsp white sugar

1 whole nutmeg (for garnish)
Glassware
Tools
Instructions
Step 1: Make Bourbon Whipped Cream
Whip heavy cream in a medium bowl until soft mounds form. Slowly add sugar while whipping until stiff peaks form. Gently fold in 1.5 tablespoons of bourbon and chill until ready to serve.
Step 2: Make the Cocktail
In a shaker filled with ice, add equal parts Salted Espresso Mixer and bourbon. Shake vigorously until chilled. Strain into an Irish coffee glass. Top with fresh bourbon whipped cream and garnish with grated nutmeg.