This past weekend I attended Belgium Comes to Cooperstown, an incredible beer festival held at Brewery Ommegang in Cooperstown, NY.
I saw (and drank) a lot of wonderful things - one of my favorites being this jockey box that my friends at Harpoon Brewery custom made out of a keg.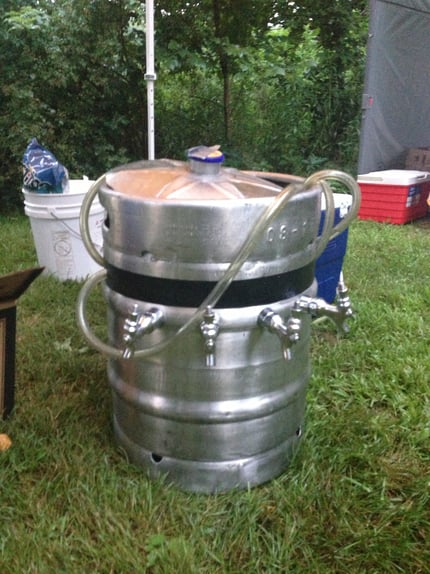 Please excuse the less than stellar photo quality. I'd been drinking.
Oh, and here's one of it all set up.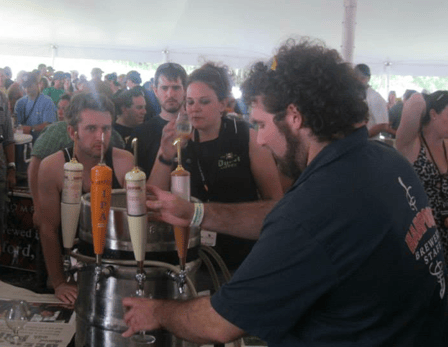 PS: What's even cooler (pun intended) is that you can make your own with a keg, a stainless steel coil, the right tools, and a few faucets.
I'm going to propose that we make our own here at the office and jot down some step-by-step instructions as we go. In the meantime, if you or someone you know has built a cool jockey box or draft system - let us know! We'd love to hear about it.
Tags: