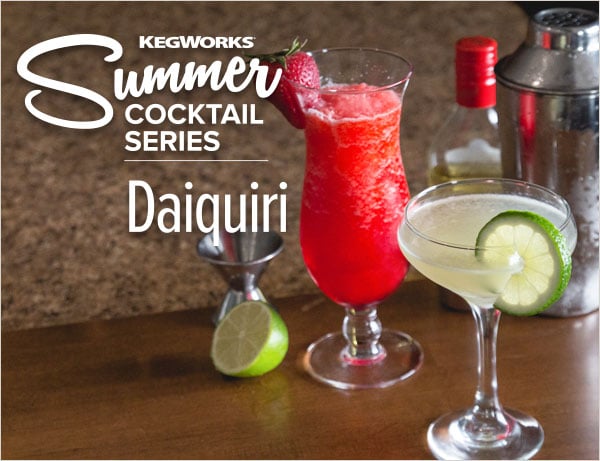 This week for our Summer Cocktail Series, we're featuring Daiquiris, the classic rum cocktail enjoyed by the likes of President John F. Kennedy and Ernest Hemingway.
Like many classic cocktails, the origins of this drink are somewhat murky, but the most popular tale traces its origin to a Cuban mining town called Daiquiri. Traditionally served straight up (without ice), rumor has it that a Cuban bartender named Constantino Ribalaigua blended the drink with shaved ice at his popular Havana bar, La Floridita, and thus, the Frozen Daiquiri was born.
We know when it comes to cocktails that it's different strokes for different folks, so we decided to highlight both the Classic Daiquiri and a Frozen Strawberry Daiquiri to please every palate. So check out ingredients, tools needed, and preparation instructions for each below, and get started on your own batch of Daiquiris today!
Classic Daiquiri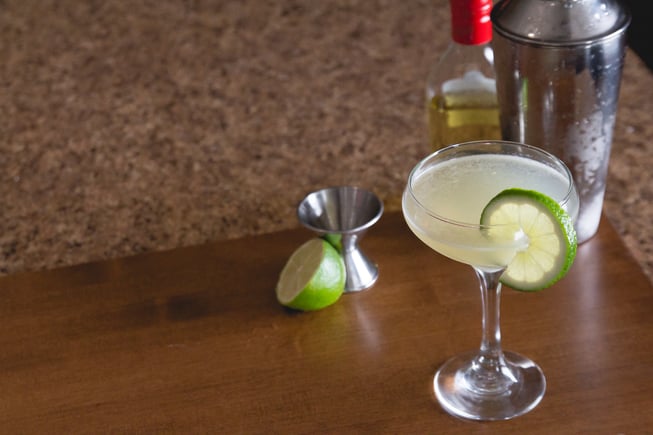 Ingredients (Serves 1)
1½ oz. Light Rum
1 oz. Fresh Lime Juice
½ oz.

Simple Syrup
Lime Wheel for Garnish
Tools Needed
Preparation Instructions
Add rum, lime juice, and simple syrup into a cocktail shaker filled halfway with ice, and shake for 8-10 seconds.
Strain into a Coupe glass, garnish with a lime wheel, and enjoy!
Frozen Strawberry Daiquiri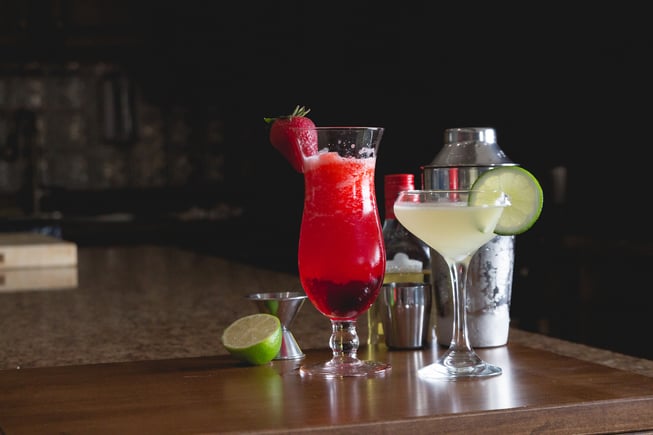 Ingredients (Serves 6)
1 cup Light Rum
¾ cup Fresh Lime Juice
⅓ cup Simple Syrup or Sugar
1 (16 oz.) Package Frozen Strawberries
1 Strawberry for Garnish
Tools Needed
Preparation Instructions
Pour rum, lime juice, and sugar or simple syrup into the blender.
Begin blending, adding the berries slowly as you go.
Blend until smooth, and pour into your pitcher or Hurricane glasses.
Garnish each finished drink with a strawberry, and enjoy!