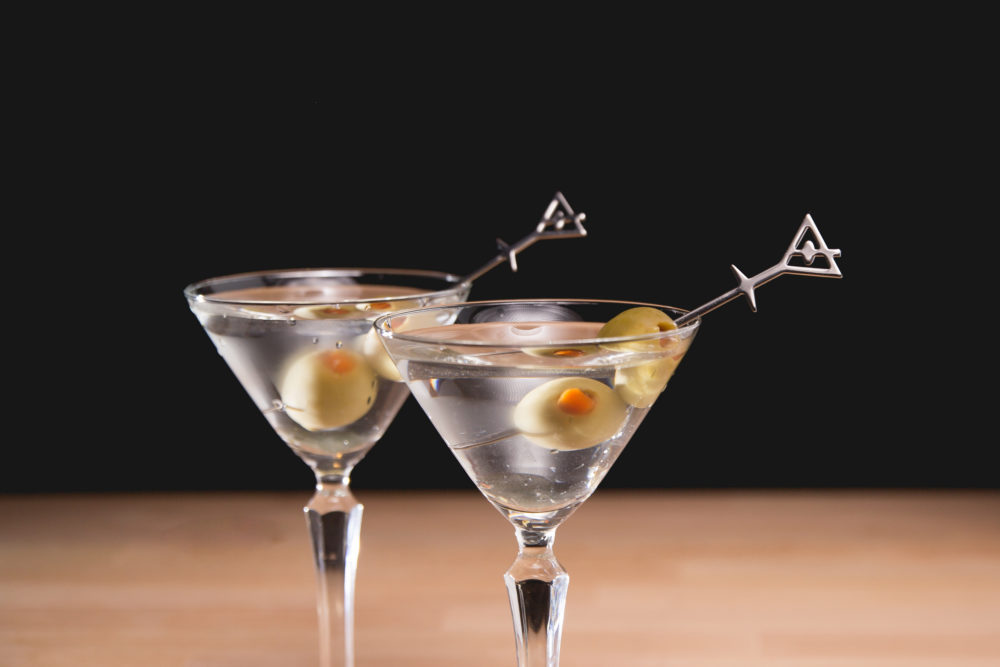 Few cocktails spark as much confusion and heated debate among the general populous as the Martini. There are those who insist gin is the only acceptable base spirit while others are loyal to vodka. Some ask for their Martinis shaken, while those in the know take their's stirred. A wet Martini, preferred by some, means lots of dry vermouth, while asking for a dry Martini will result in a higher spirit to vermouth ratio (generally, somewhere between 5:1 and 8:1). Then there's the question of drinkware, for which there is only one correct answer--a stemmed "up" glass.
---
Classic Gin Martini
Yield: 1 cocktail
Ingredients
2 1/2 ounces London dry gin
1/2 ounce good-quality dry vermouth*
2 green olives OR lemon twist, for garnish
Tools/Drinkware
Martini or Nick & Nora glass
Mixing glass
Cocktail jigger
Bar spoon
Cocktail strainer
Directions
In a mixing glass filled with ice, add vermouth and gin.
Stir quickly to chill and dilute the drink properly, about 20 seconds.
Strain into a well-chilled Martini or Nick & Nora glass. Garnish with two olives or lemon twist.
*This provides for a 5:1 ration of gin to vermouth. You can adjust the amount of vermouth to suit your tastes, but go too extreme/omit the vermouth all together and you're basically drinking a glass of cold gin. Not that there's anything wrong with that...
Related: