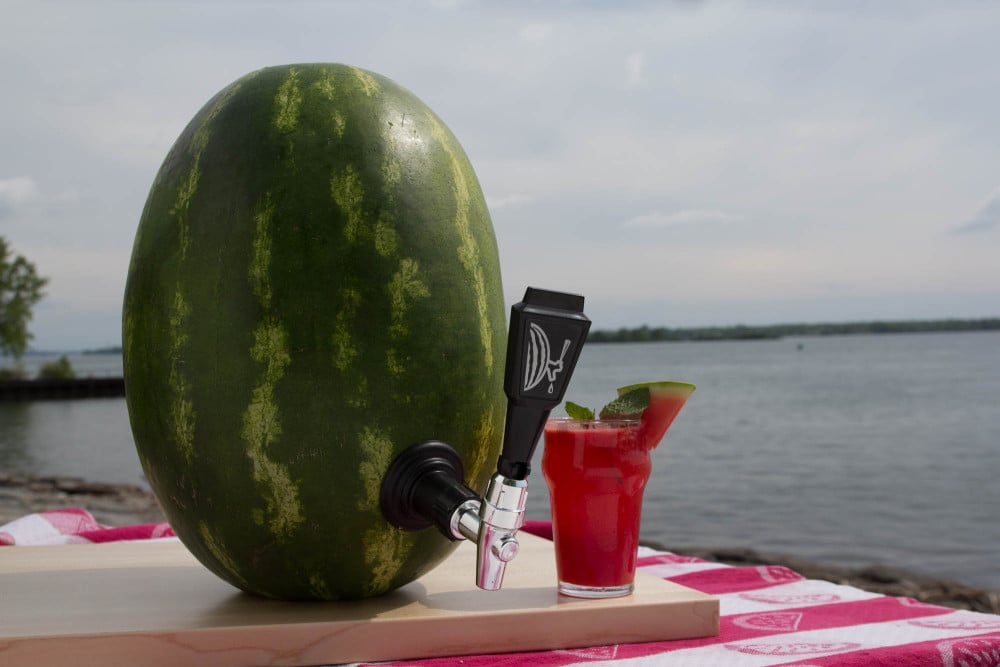 Ahhhh sweet summer… long sunny days filled with pooltime, bonfires, and the season's favorite fruit, the watermelon. From seed-spitting contests to the perfect picnic companion, watermelon is always a tasty idea. So, what tops eating those juicy, pink slices of goodness? Using your melon to dispense alcohol! Yes, you heard us right… you can take a normal watermelon and easily turn it into your new favorite beverage dispenser with the help of one of our Watermelon Keg Kits. Lucky for you, today just so happens to be National Watermelon Day, a glorious 24 hours dedicated to this famous green melon. Make sure you celebrate the right way with your own watermelon keg full of savory summer cocktails.
Here at KegWorks, we sell two kits that perform essentially the same functions, but offer slightly different features for a small variance in price. We've broken down the specifications of each product below so you can better understand which tap kit suits your needs!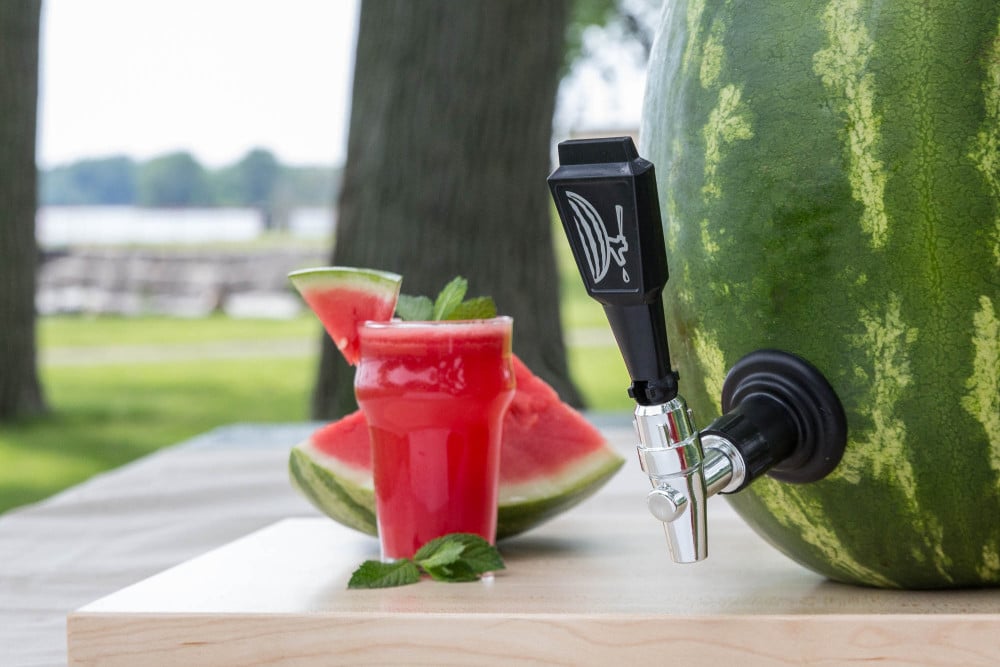 Equipped with a plastic shank, faucet, and coring tool, you'll start serving summer drinks from your watermelon tap in no time. Especially handy, the coring tool will help you easily and accurately carve the perfect hole for tapping and dispensing.
Watermelon Tap Deluxe Kit - $29.99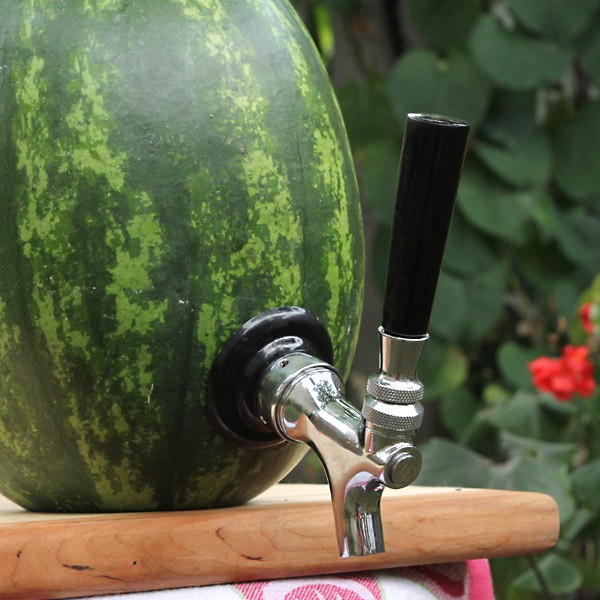 Similar to the Keg Kit, assembly is easy and you'll be set up in no time with your watermelon keg. What makes the Deluxe Kit different is the handsome and sturdy chrome material that both the shank and faucet are made of. Complete with this durable combo, the Watermelon Tap Deluxe Kit is sturdy and should hold up for all your drink dispensing needs. Once summer is over it could be used on a regular draft beer system or even to tap a pumpkin.
Both offer the ability to smoothly serve cocktails from your watermelon keg. What it comes down to is a preference in product material - plastic or chrome - and whether or not you could see yourself repurposing the products in the future.
Tapping Your Melon:
Now that you've got your kit, it's time to get your melon ready! Follow along with our Watermelon Tapping Infographic in four easy steps, or check out the video below: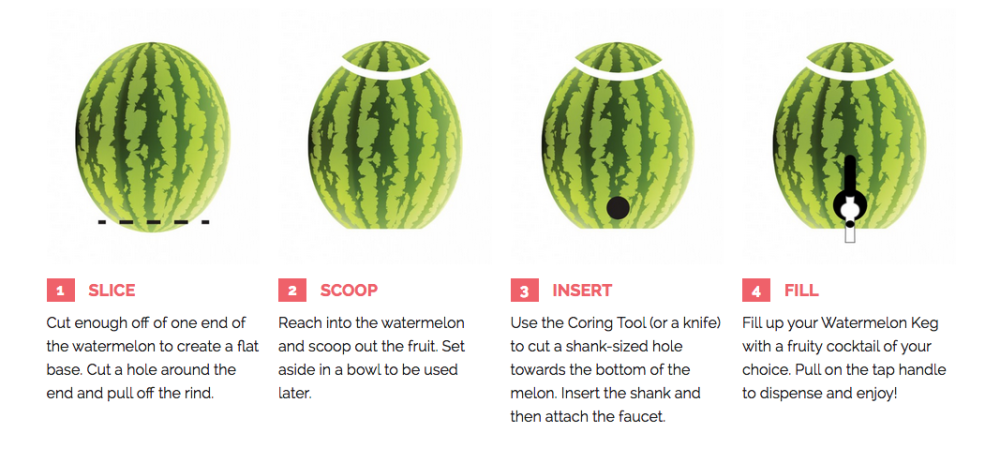 Before you shop, be sure to check out our segment on the Today Show. Aired earlier in the month of July, the Watermelon Tap made Today's feature on the best gear for the 4th of July holiday:
While our nation's independence day has passed, it doesn't mean you can't still tap a watermelon! Be the star of any remaining summer get-togethers and bring along the drink-dispensing wonder machine that is the watermelon tap. Also, be sure to check out our most recent drink recipe, the Hold the Rind Cocktail, a refreshing watermelon cucumber beverage that's perfect for filling your new keg.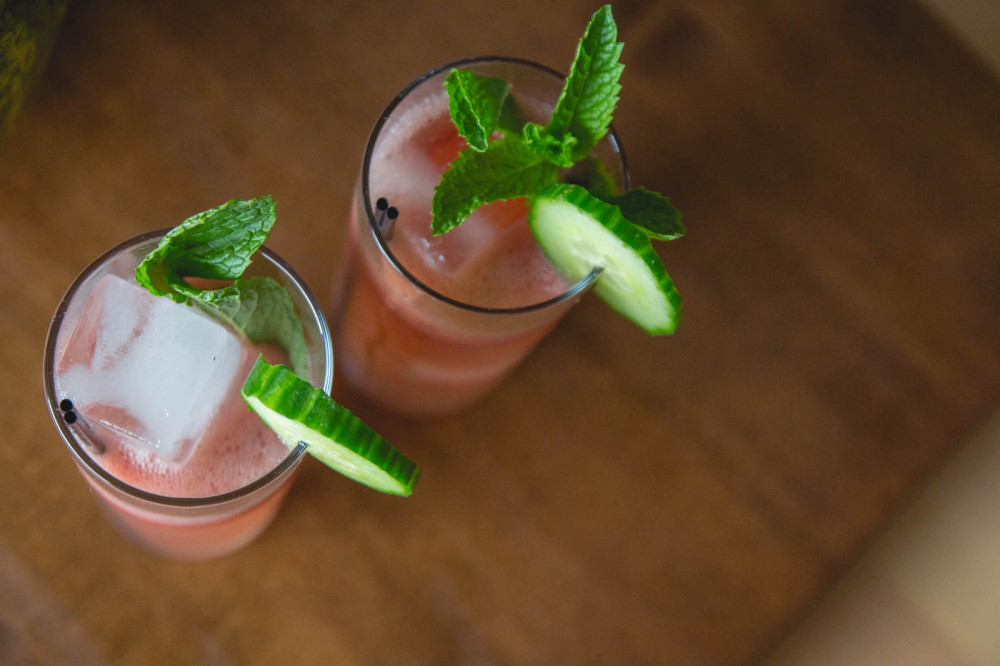 Any questions, comments, or recipe ideas are welcome below in the comments or reach out to us via Twitter or Facebook. Happy Watermelon Day, everyone!