Step-by-step instructions for making your own bloody mary football stadium.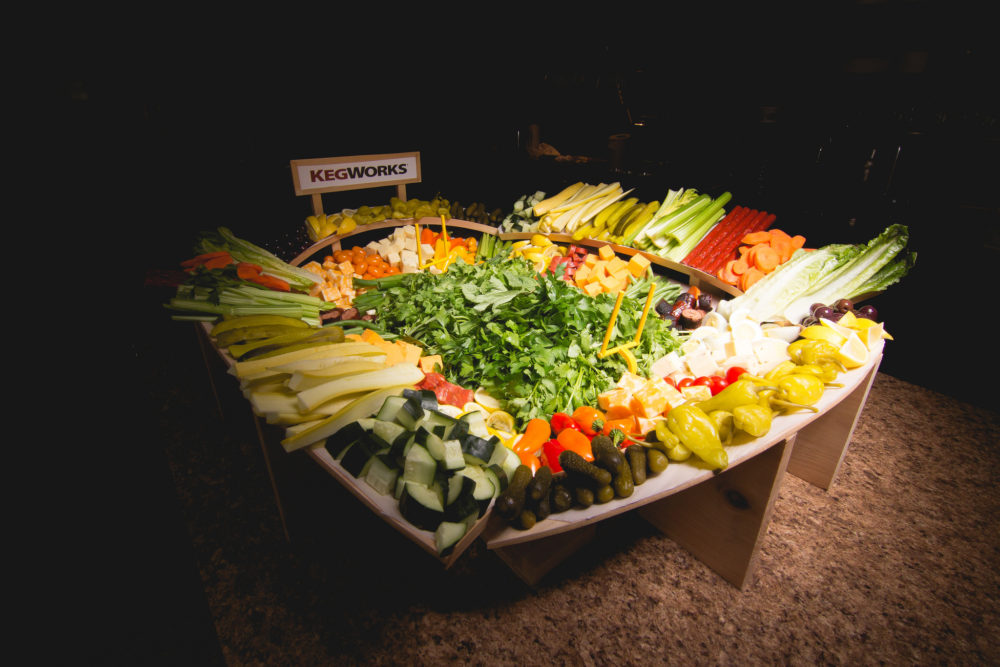 Last year, we took the football snack stadium craze to new heights when we introduced the world to our epic jello shot stadium. So this year, we knew we had to do some equally as big.
To that end, we built what might very well be the first ever bloody mary garnish stadium. It's perfect for tailgates and football parties that start early and run late because as you deplete your body with vodka and gin, you can replenish your vitamin stores with juice and vegetables! Plus, if you make your garnish options hearty enough, they practically amount to a meal.
---
How To Make A Bloody Mary Football Stadium
Our wooden, reusable bloody mary stadium was 43"x40". Download the guide below for the exact dimension of our stadium plans.
Materials
¼" Plywood
¾" Wooden boards
Scissors
Ruler
Tools
Wood glue
Nails
Hammer
Saw (hand saw, jig saw, band saw)
Step 1: Build Your Stadium
Depending on your size stadium cut your wood to size. Our stadium plans required wood to be shaped for home and away seat sections, both end zones, as well as the base. Using glue we assembled the field from the base up. For additional support, nails were used to connect the base to the seating.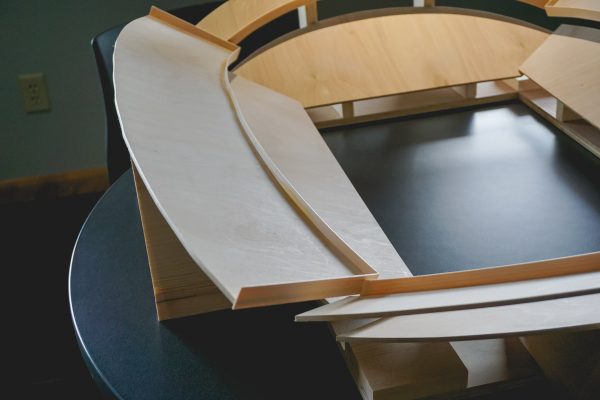 Step 2: Pick Your Bloody Mary Garnishes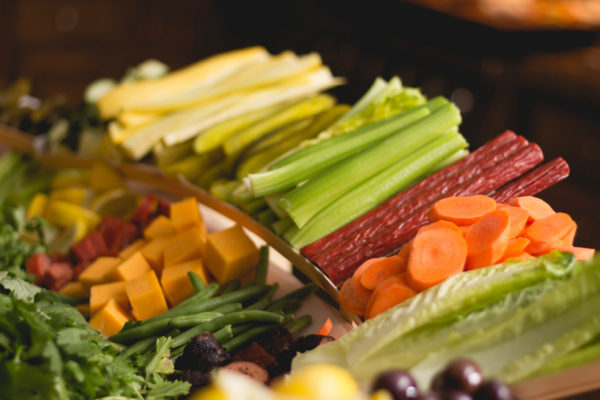 Step 3: Add The Fun Stuff
Bacon-wrapped scallops
Chicken nuggets
Chicken wings
Chinese dumplings
Cornbread
Crab legs
Hamburger sliders
Jalapeno poppers
Lobster claws
Mini biscuits
Mini grilled cheese
Onion Rings
Pierogi
Pizza rolls/logs
Sushi rolls
Tater tots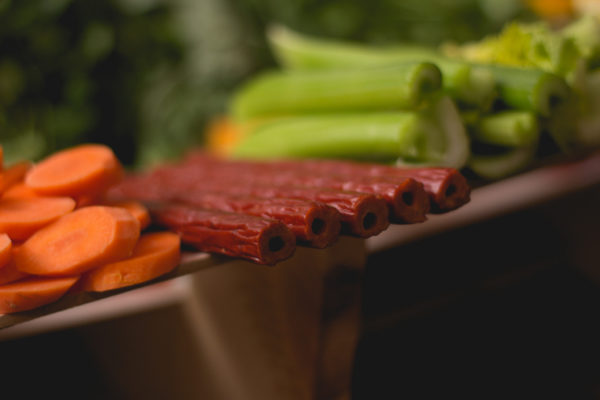 Step 4: Assemble & Enjoy!