The Half & Half is two parts beer: pale ale and stout.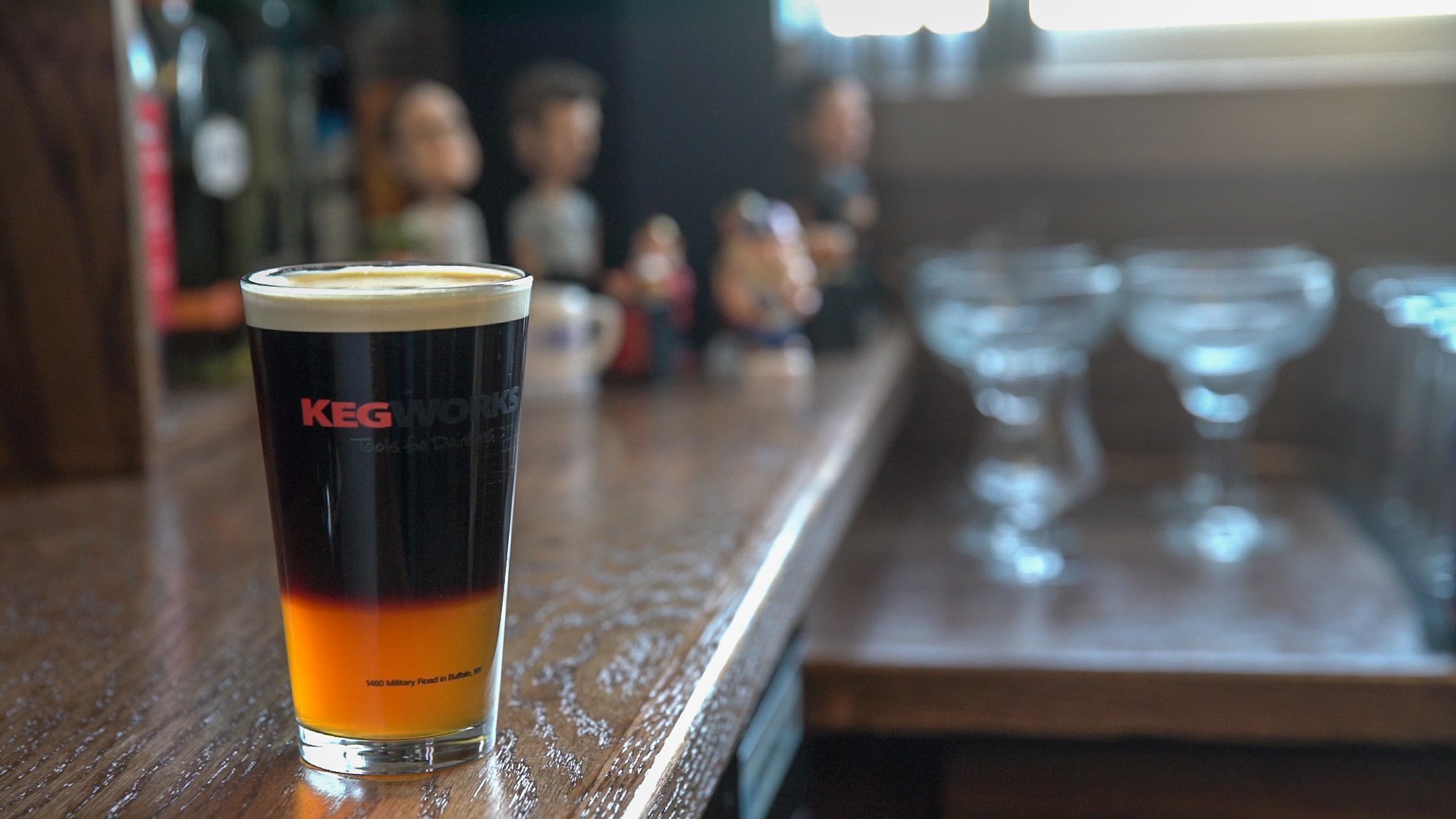 If poured correctly, a Half & Half creates a beautifully layered beer cocktail of stout (usually Guinness) atop a layer of pale ale (usually Bass Ale).
While commonly associated with St. Patrick's Day, one thing made with Guinness that is not Irish is the Half and Half. It actually originated in England, where consumers have blended different beers since at the seventeenth century and one of the first recorded drink use is to have been documented.
The Half & Half is also known in the U.S. and U.K. as a Black & Tan, but we kindly recommend that you don't use that name when ordering it. Black and Tans is the nickname given to the British paramilitary force, largely made up of English WWI veterans, formed to suppress the Irish Independence movement in 1920 and 1921. The Black and Tans employed brutal tactics in an attempt suppress the Irish Republican Army's guerilla war, massacring civilians and burning Irish towns. They were called the "Black and Tans" due their khaki military trousers and darker police uniform shirts.
---
How to make a Half and Half
With the use of a Beer Layering Spoon, our a makeshift one at home, you can easily make this layered masterpiece of a drink.
Step 1: Fill the glass halfway with a Pale Ale.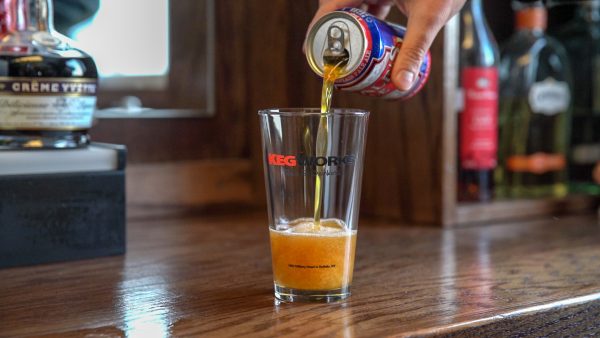 ---
Step 2: Hang the beer layering spoon over the mouth of the glass.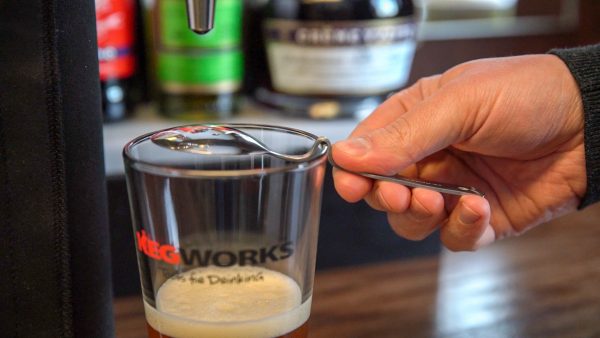 ---
Step 3: Pour a Stout over the spoon & fill the rest of the glass.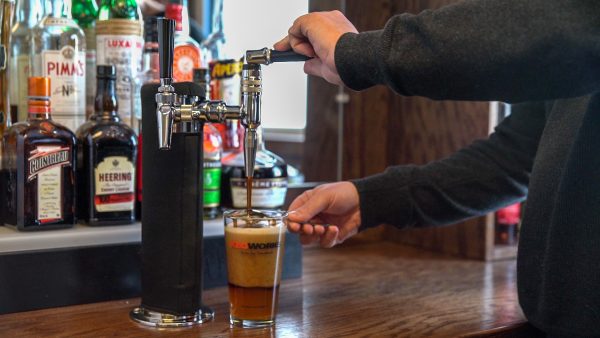 ---
Step 4: Let sit for 5 seconds.