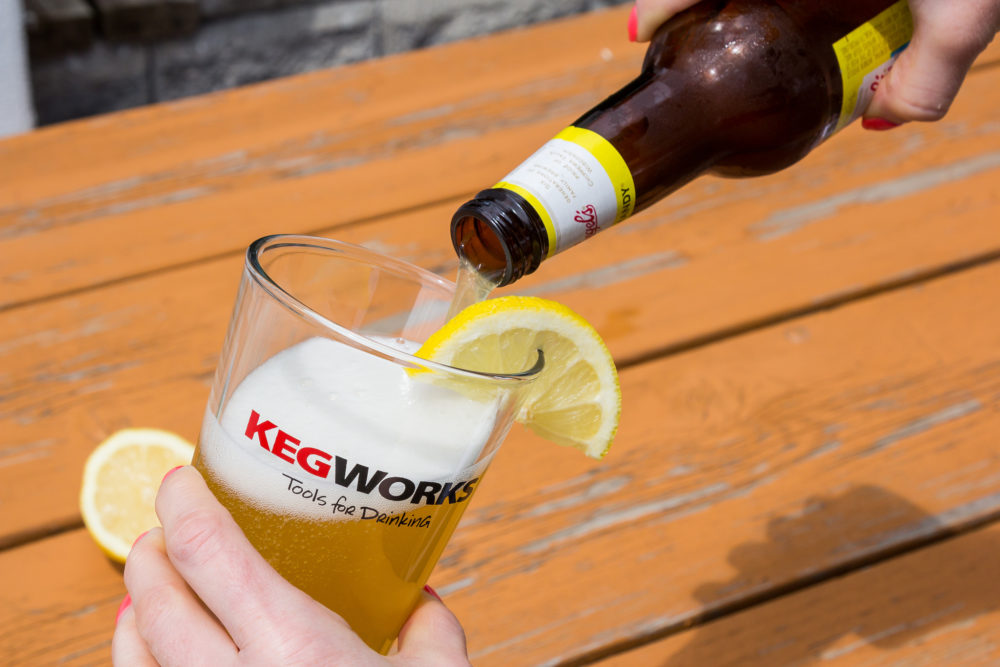 It's getting hot out. Like, really hot. Luckily, a beer can be pleasantly cooling when consumed under the summer sun, especially if it has been properly chilled. Drink too much though, and you risk dehydration. So how can you enjoy a beer in the afternoon heat without falling ill? Cue shandies and radlers, which are blends of beer with nonalcoholic beverages like soda or juice. Both shandies and radlers have lower ABV levels than standard beers, and the addition of sugar and acidity to the mix make for thirst-quenching summer sippers.
What Is a Shandy?
The shandy was a popular beverage in 19th century Britain, where and when it was originally made with ginger ale. But its roots likely trace back centuries earlier. In its heyday, it was called a shandy gaff. Some people think "gaff" is a portmanteau of ginger and half, but it's hard to say for sure. In any case, the definition of a shandy was eventually broadened to include beer mixed with lemonade and other variants like orange juice, cider, apple juice, and grapefruit juice.

Shandies were originally made fresh to order in pubs and in private homes, and can still be had that way today. But shandies are now also produced commercially. Leinenkugel launched its bottled version in 2007, and it was one of the first to become well known.
How Much Alcohol Is in a Shandy?
That really depends. If you are making a shandy from scratch, ABV will be affected by your beer-to-mixer ratio and how strong your beer is. But if you stick to equal parts beer to non-alcoholic mixer, you can assume your shandy is half the alcohol by volume of whatever beer you use. As for commercial shandies, they tend to register around 4.2 to 4.5% ABV, which is similar to a light beer.
Examples of Shandies
Leinenkugel's Summer Shandy
Jacob Leinenkugel Brewing Company | Chippewa Falls, Wisconsin
Shock Top Lemon Shandy
Anheuser-Busch | Saint Louis, Missouri
UFO Big Squeeze Shandy
Harpoon Brewery & Beer Hall | Boston, Massachusetts
Narragansett Del's Shandy
Narragansett Brewing Co. | Providence, Rhode Island
Stiegl Gaudi Radler Shandy (Lemon)
Stieglbrauerei zu Salzburg GmbH | Salzburg, Austria
Tenacious Traveler Shandy
The Traveler Beer Co. | Burlington, Vermont
Saranac Shandy
Matt Brewing Company / Saranac Brewery | Utica, New York
---
What Is a Radler?
A traditional radler is beer blended with lemonade, sparkling lemonade, or lemon-lime soda, in contrast to the original shandy's ginger ale.
The radler was conceptualized in 1922 when a German innkeeper named Franz Kugler found an ingenious way to stretch his beer supply. You see, in the 1920s, cycling as a leisure pursuit became hugely popular in Germany and around the world. Around this time, Kugler created a bicycle trail from Munich, through the woods, to his drinking establishment in a nearby town. Supposedly, 13,000 cyclists arrived in one day. Unprepared for the demand, Kugler was running low on beer but had plenty of lemon soda. He mixed them together, the thirsty riders loved them, and the rest is history. The term radler is even derived from this anecdote. It's shorthand for the German word radlermass - "radler" meaning cyclist and "mass" meaning liter. It is also suggested that a radler's low ABV means a cyclist can drink a few without affecting his or her athletic performance.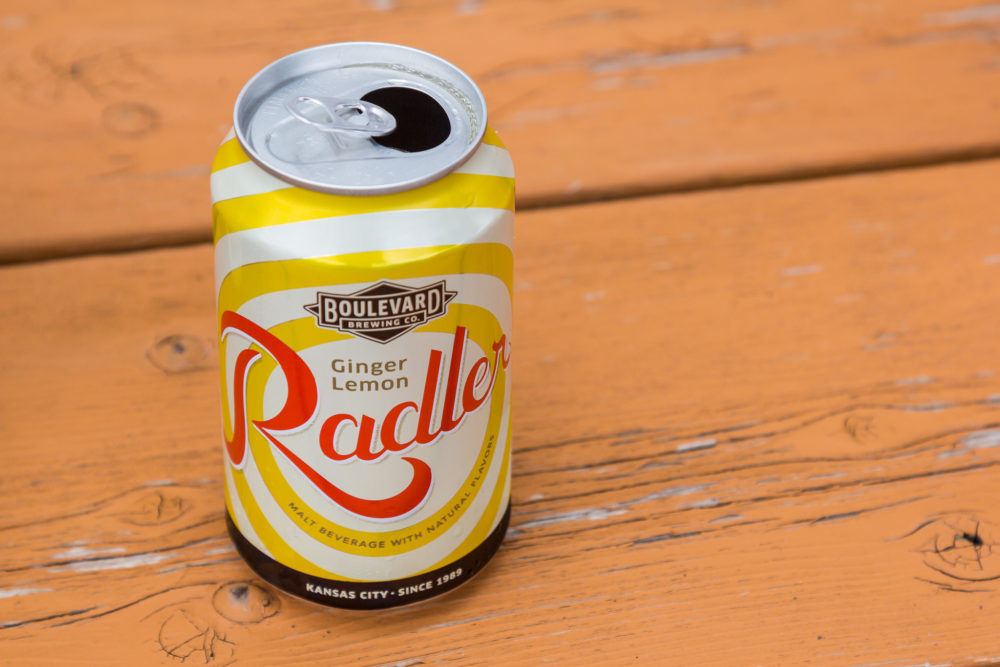 How Much Alcohol Is in a Radler?
Radlers are for refreshment over a buzz. As with shandies, alcohol in a homemade radler can vary. Commercially prepared radlers typically register somewhere in the range of 2 to 4.5 % ABV.
Examples of Radlers
Stiegl Radler (Grapefruit)
Stieglbrauerei zu Salzburg GmbH | Salzburg, Austria
Ginger-Lemon Radler
Boulevard Brewing Co. | Kansas City, Missouri
Stiegl Gaudi Radler Shandy (Lemon)
Stieglbrauerei zu Salzburg GmbH | Salzburg, Austria
Amstel Radler
Amstel Brouwerij B. V. | Amsterdam, Netherlands
Tricycle Grapefruit Radler
Parallel 49 Brewing Company | Vancouver, British Columbia
SPF 50/50 India Pale Radler
Red Hare Brewing Company | Marietta, Georgia
C.A.L.M. Radler
Goose Island Beer Co. | Chicago, Illinois
---
How to Make a Shandy or Radler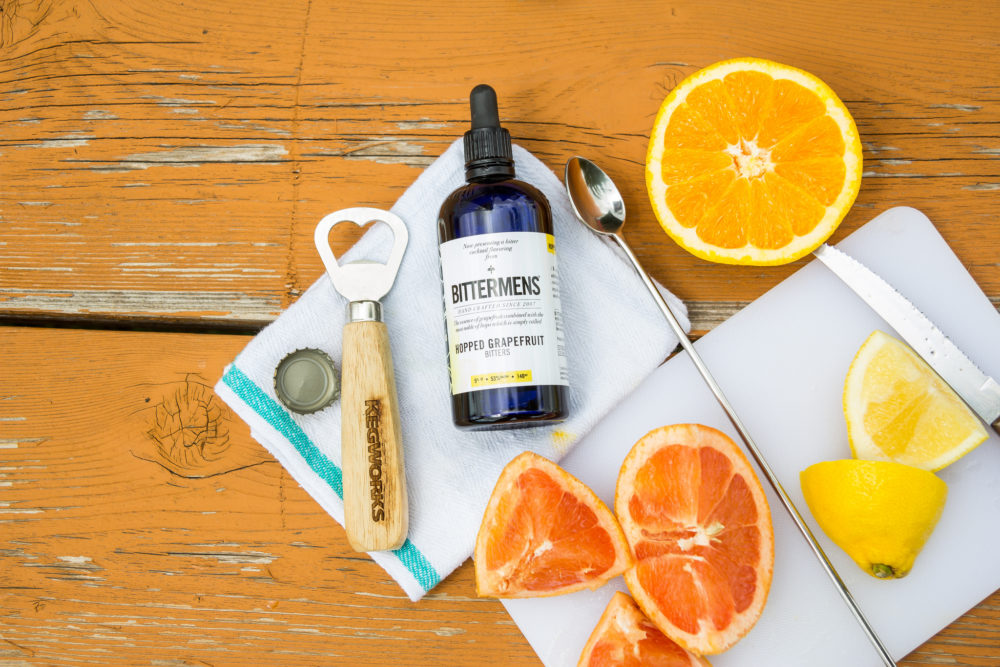 Once upon a time, shandies and radlers were pretty distinct types of beer cocktails. But these days, the terms are used fairly interchangeably to refer to any type of beer cut with any type of nonalcoholic mixer in any ratio. That sort of freedom makes crafting your own fresh shandy or radler from scratch a pretty fun undertaking. Here's how you do it.
First, Choose Your Beer.
You really can't go wrong if you choose a lighter beer because they tend to blend more seamlessly with an array of mixers. Shandies were typically made with lagers, but blonde ales and other styles are used with success. That said, IPAs often play well with citrus flavors, so one could work well here. We've even known people to make shandies and radlers from stouts. The citrus and sugar cut through the richness of roasted malt and coffee flavors.

Second, Choose Your Mixer.
Decide what type of nonalcoholic drink would pair well with your chosen beer. Lemonade is common, but you can get creative. Grapefruit juice, apple juice, limeade, and orange juice are all options. We imagine more outside-the-box flavors like tart cherry, mango, and peach would also work well. One commercial brewery is even starting to use tea. It's really a matter of trial and error and deciding how sweet and/or sour you want your drink. Aside from fruit juice, you could also opt for lemon-lime or any other fruit soda. Going back to the original British recipe is worth a try, too. Just be sure to use good quality, natural ginger soda if you do.
Third, Put The Two Together.
A lot of recipes call for half beer, half mixer. But you can adjust the proportions to suit your tastes. Pour both into a pint glass until you establish your ideal ratio. You can pour them over ice if you want a super cold drink. If you do, be aware that it will dilute your blend as it melts.
Finally, Mix.
Stir your drink lightly with a tall bar spoon. Don't shake it. That would destroy the carbonation.
A Shandy Recipe We Love
In our own shandy/radler experiments, we stumbled upon this winning combination using Bell's Two Hearted Ale. Give it a try and let us know what you think.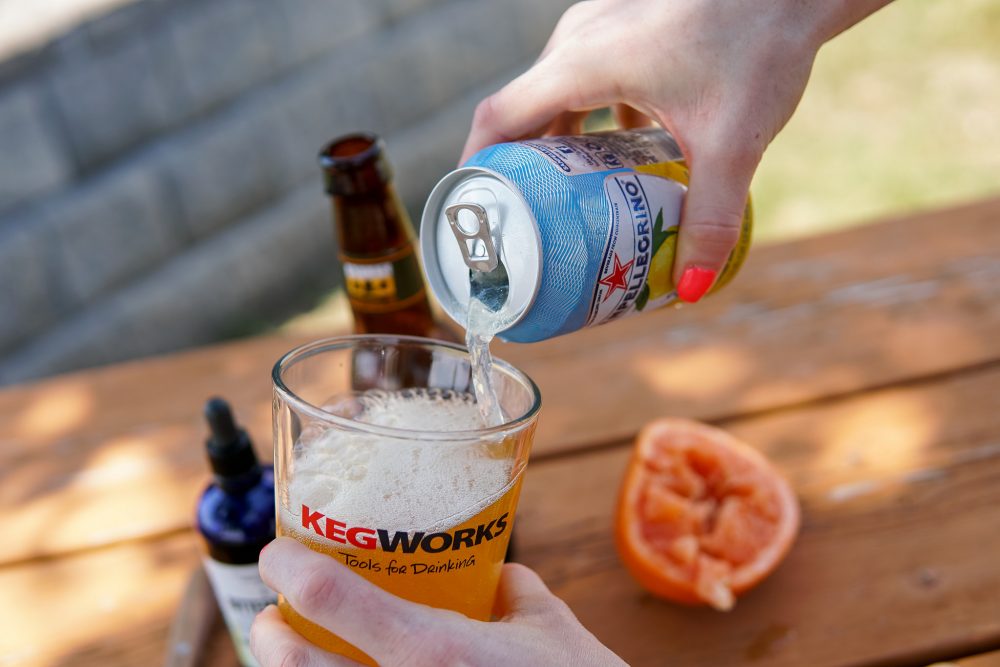 Related: