Cracking open the citrus beer phenomenon.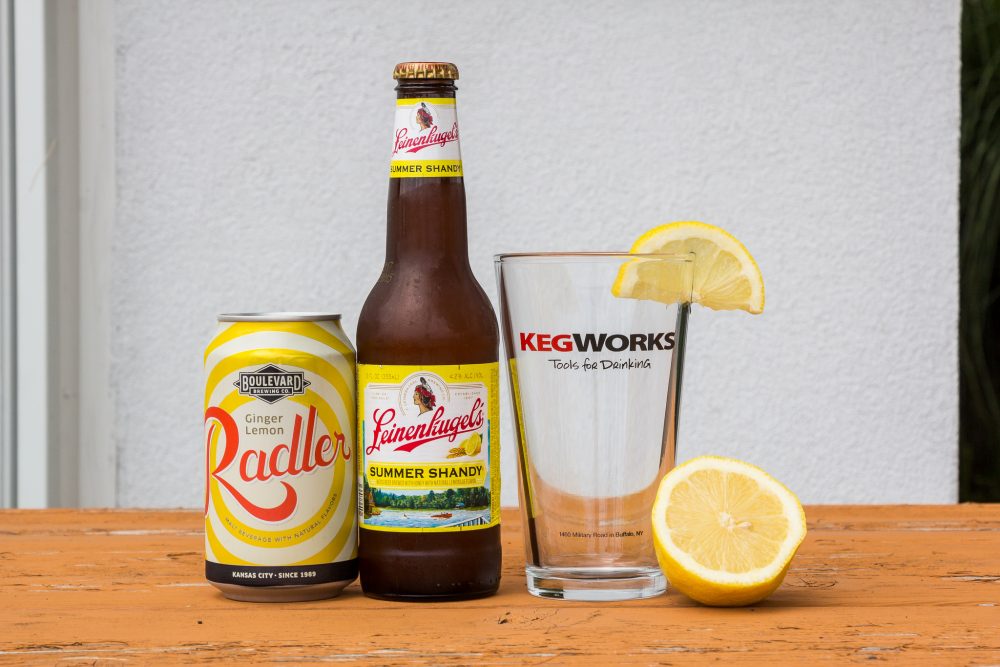 With regularity and epicly refreshing results - lemons, limes, oranges and grapefruits are finding their way into today's craft beer scene.
Cascade and citra hops certainly live up to their fruity namesakes naturally, but increasingly brewers and home entertainers alike are taking their already citrusy brews and adding extra brightness to them with actual zest, peel or juice from citrus fruits - a.k.a radlers and shandies.
Both radlers and shandies have lower ABV levels than standard beers, yet the addition of sugar and acidity to light beer seems to have made for the popularity of these easy to drink, thirst-quenching drinks.
---
History Of Citrus Beers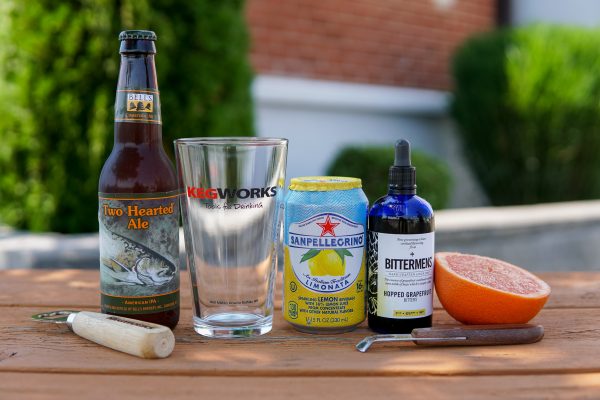 While currently seeing a surge in demand, shandies and radlers have been around since before the 19th century.
Originally made with ginger ale, the shandy's roots can be traced to the nineteenth century, when a mix of champagne and ale became popular. Among those who could not afford fancy French sparkling wine, ginger beer or lemonade was a common substitute. In its heyday, shandy was called a 'shandy gaff'. Some people think "gaff" is a mash-up of the words ginger and half, but it's hard to say for sure.
Shandies were originally made fresh to order in pubs and in private homes, and can still be had that way today. But shandies are now also produced commercially. Leinenkugel launched its bottled version in 2007, and it was one of the first to become well known.
The radler was conceptualized in 1922 when a German innkeeper named Franz Kugler found an ingenious way to stretch his beer supply. Apparently in the 1920s, cycling as a leisure pursuit became hugely popular in Germany (and around the world). During this time, Kugler created a bicycle trail from Munich, through the woods, to his drinking establishment in a nearby town.
Legend has it "13,000 cyclists" arrived in one day. Unprepared for the demand, Kugler was running low on beer but had plenty of lemon soda. He mixed them together, the thirsty riders loved them, and the rest is history. The term radler is even derived from this anecdote. It's shorthand for the German word radlermass – "radler" meaning cyclist and "mass" meaning liter. It is also suggested that a radler's low ABV means a cyclist can drink a few without affecting his or her athletic performance.
---
What Is A Shandy?
The definition of a shandy is beer mixed with lemonade and/or other fruit juices like orange juice, cider, apple juice, and grapefruit juice.
---
How Much Alcohol Is In A Shandy?
Depends. If you are making a shandy from scratch, ABV will be affected by your beer-to-mixer ratio and how strong your beer is. But if you stick to equal parts beer to non-alcoholic mixer, you can assume your shandy is half the alcohol by volume of whatever beer you use. As for commercial shandies, they tend to register around 4.2 to 4.5% ABV, which is similar to a light beer.
---
Examples Of Shandies
Leinenkugel's Summer Shandy
Jacob Leinenkugel Brewing Company | Chippewa Falls, Wisconsin | ABV. 4.2%
Shock Top Lemon Shandy
Anheuser-Busch | Saint Louis, Missouri | ABV. 4.2%
UFO Big Squeeze Shandy
Harpoon Brewery & Beer Hall | Boston, Massachusetts | ABV. 4.5%
Narragansett Del's Shandy
Narragansett Brewing Co. | Providence, Rhode Island | ABV. 4.7%
Stiegl Gaudi Radler Shandy (Lemon)
Stieglbrauerei zu Salzburg GmbH | Salzburg, Austria | ABV. 2.5%
Tenacious Traveler Shandy
The Traveler Beer Co. | Burlington, Vermont | ABV. 4.4%
Saranac Shandy
Matt Brewing Company / Saranac Brewery | Utica, New York | ABV. 4.2%
---
What Is A Radler?
A traditional radler is beer blended with lemonade, sparkling lemonade, or lemon-lime soda.
---
How Much Alcohol Is In A Radler?
Radlers are for refreshment over a buzz. As with shandies, alcohol in a homemade radler can vary. Commercially prepared radlers typically register somewhere in the range of 2 to 4.5 % ABV.
---
Examples of Radlers
Stiegl Radler (Grapefruit)
Stieglbrauerei zu Salzburg GmbH | Salzburg, Austria | ABV. 2.5%
Ginger-Lemon Radler
Boulevard Brewing Co. | Kansas City, Missouri | ABV. 4.1%
Stiegl Gaudi Radler Shandy (Lemon)
Stieglbrauerei zu Salzburg GmbH | Salzburg, Austria | ABV. 2.5%
Amstel Radler
Amstel Brouwerij B. V. | Amsterdam, Netherlands | ABV. 2.0%
Tricycle Grapefruit Radler
Parallel 49 Brewing Company | Vancouver, British Columbia | ABV. 3.5%
SPF 50/50 India Pale Radler
Red Hare Brewing Company | Marietta, Georgia | ABV. 4.2%
C.A.L.M. Radler
Goose Island Beer Co. | Chicago, Illinois | ABV. 3.0%
---
How To Make A Shandy Or Radler
Lemon Shandy Recipe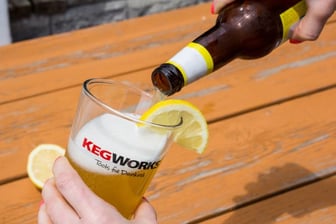 Hopped Grapefruit Radler Recipe