If you put rose water in the cocktail do you still need to buy her flowers?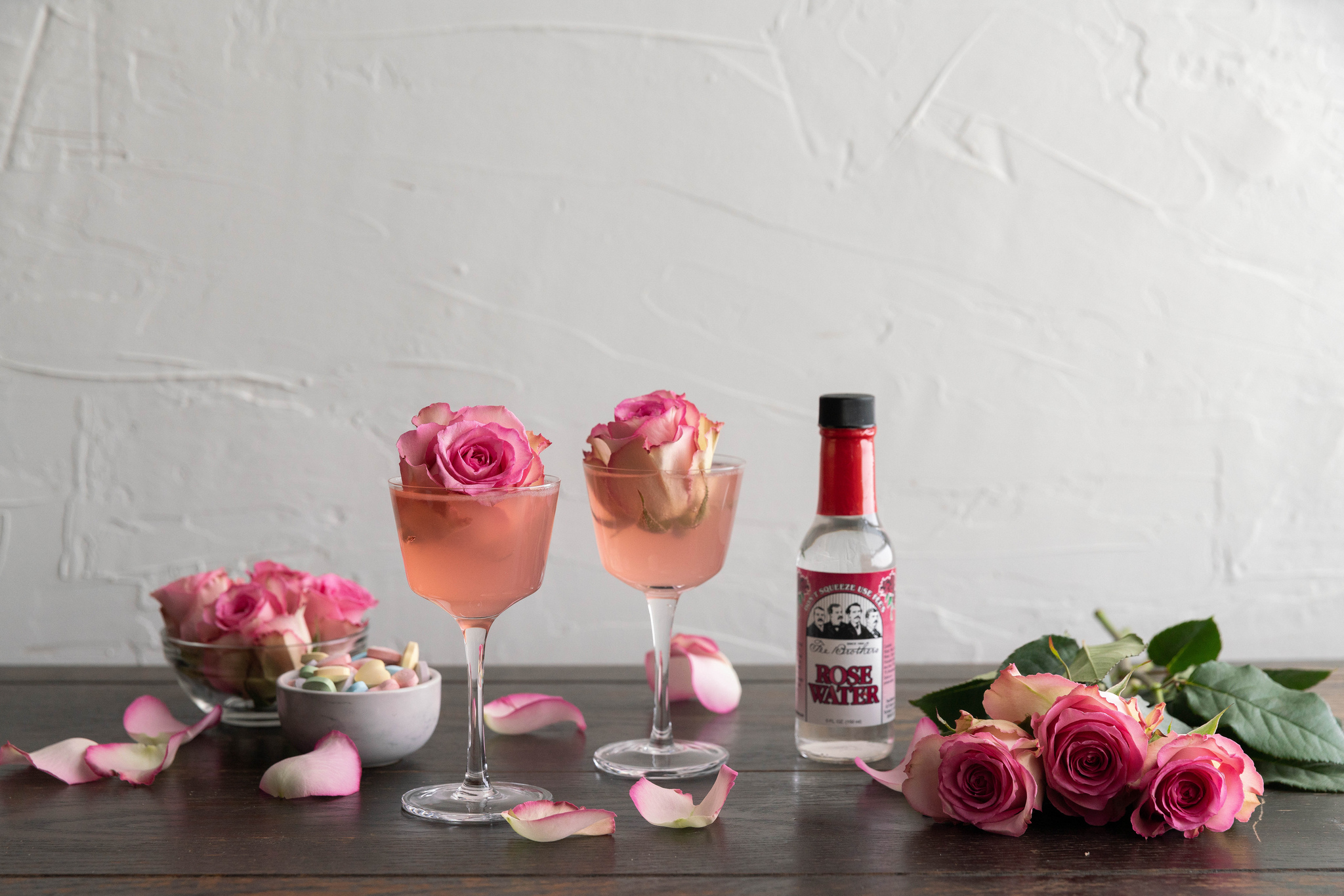 In love, the gift of a flower can accomplish many a magnificent thing. Oddly, the same seems to go for cocktails.
Rose water, a non alcoholic ingredient distilled from rose petals, is a layer of oil, rose attar, sitting on top of a layer of water. It is frequently utilized in perfumes and cosmetics, but it's also a secret floral note that is in any good bartender's back pocket.
While our Rose Water Spritzer recipe uses rose water as a 'main' ingredient, it is used sparingly. Just a few drops gave us the right amount floral characteristics for this tangy, citrus cocktail.
Rose Water Spritzer
Yield: 1 Cocktail
Ingredients
2 tbsp

rose water

2 tbsp lemon juice

2 tbsp honey

1.5 oz vodka (omit for alcohol-free version)

1-3 drops blood orange juice (for color)

¾ cup sparkling water

1 rose (for garnish)
Glassware
Tools
Instructions
In a shaker with ice add the rose water, lemon and blood orange juice, vodka, and honey. Shake well.
Strain mixture into glass, top with the sparkling water. Garnish with the top of a fresh rose stem.