The biggest trend in the alcoholic beverage industry is having more low-calorie options for those that want to imbibe. From the rise of hard seltzer to brands selling low-calorie beer and wine, there is a huge push to make drinking healthier. It's also the reason why more and more people are choosing to stop or pause (ex. Dry January, Sober October) their consumption of alcohol and switch to non-alcoholic beverages that have a similar flavor profile as their boozy favorites.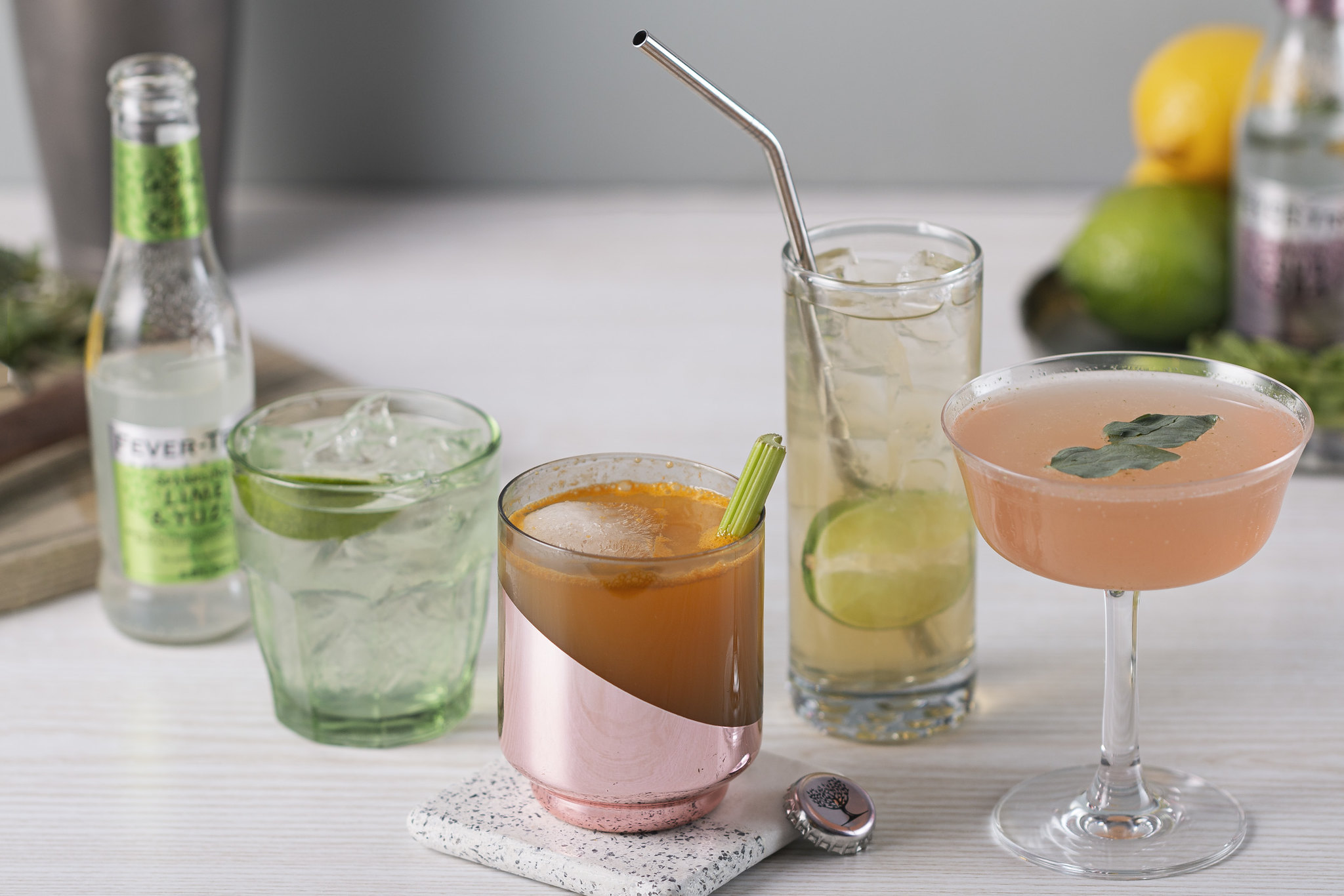 We partnered with Fever-Tree to create a quartet of healthy alcoholic drinks that are light and refreshing to inspire drink enthusiasts to craft healthier cocktails. Fever-Tree scours the planet to find the best natural ingredients to create their varieties of tonic water, ginger ale and sparkling beverages. Fever-Tree premium mixers avoid artificial sweeteners and flavoring, choosing instead to use all-natural ingredients that complement the characteristics of the spirits they are mixed with.
In addition to traditional spirits, we've included a non-alcoholic alternative for each low-cal cocktail to create an even healthier and booze-free beverage.
---
Sparkling Basil Paloma
121 calories
The citrus flavor from the Fever-Tree Sparkling Pink Grapefruit and lemon juice pairs excellently with the tequila while the muddled basil balances out the sweetness in this drink. Fever-Tree Sparkling Pink Grapefruit gets its flavor from handpicked pink Florida grapefruits and contains just 30 calories per 6.8 oz bottle.
---
Garden Mule
167 calories
Consider this a skinny Moscow Gin Mule or a tasty vegetable garden in a glass. Fever-Tree Ginger Beer is not overly sweet and has only 90 calories per bottle while the carrot juice and celery bitters blend so well with the aromatics of your favorite gin.
---
Ginger Lime Shrub
147 Calories
The Ginger Lime Shrub is our take on a classic switchel drink, which was consumed during colonial times to quench one's thirst in the same way we consume sports drinks today. A traditional switchel is made with water, cider vinegar, ginger (for seasoning) and sweetened with maple syrup or honey.
We used Element Ginger Lime Cocktail Shrub for this healthy cocktail to introduce the vinegar and ginger flavor into the drink along with a touch of lime. Just omit the vodka from this recipe for a very refreshing non-alcoholic shrub.
---
Yuzu Ranch Water
119 Calories
The ranch water is a classic cocktail that's perfect for beating the heat on summer days. While it traditionally uses a bit of fresh lime juice and sparkling mineral water, we've replaced the lime flavor and bubbly effervescence with Fever-Tree Sparkling Lime & Yuzu. Swap out the tequila for Ritual Tequila Alternative for a tasty non-alcoholic cocktail that has about only 30 calories.
---
We hope these low-calorie cocktail recipes spark your imagination to come up with your own healthier drinks. Fever-Tree's mixers and sodas are a great base for any low-calorie cocktail, and we can't recommend them enough.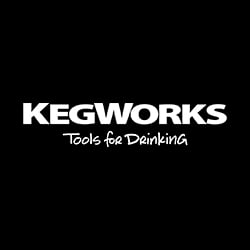 KegWorks has been selling cool tools for drinking and serving knowledge on tap since 1998. We are all about enjoying good drinks with good friends.