An unexpected take on a classic, this toasted almond cocktail packs a Polynesian twist.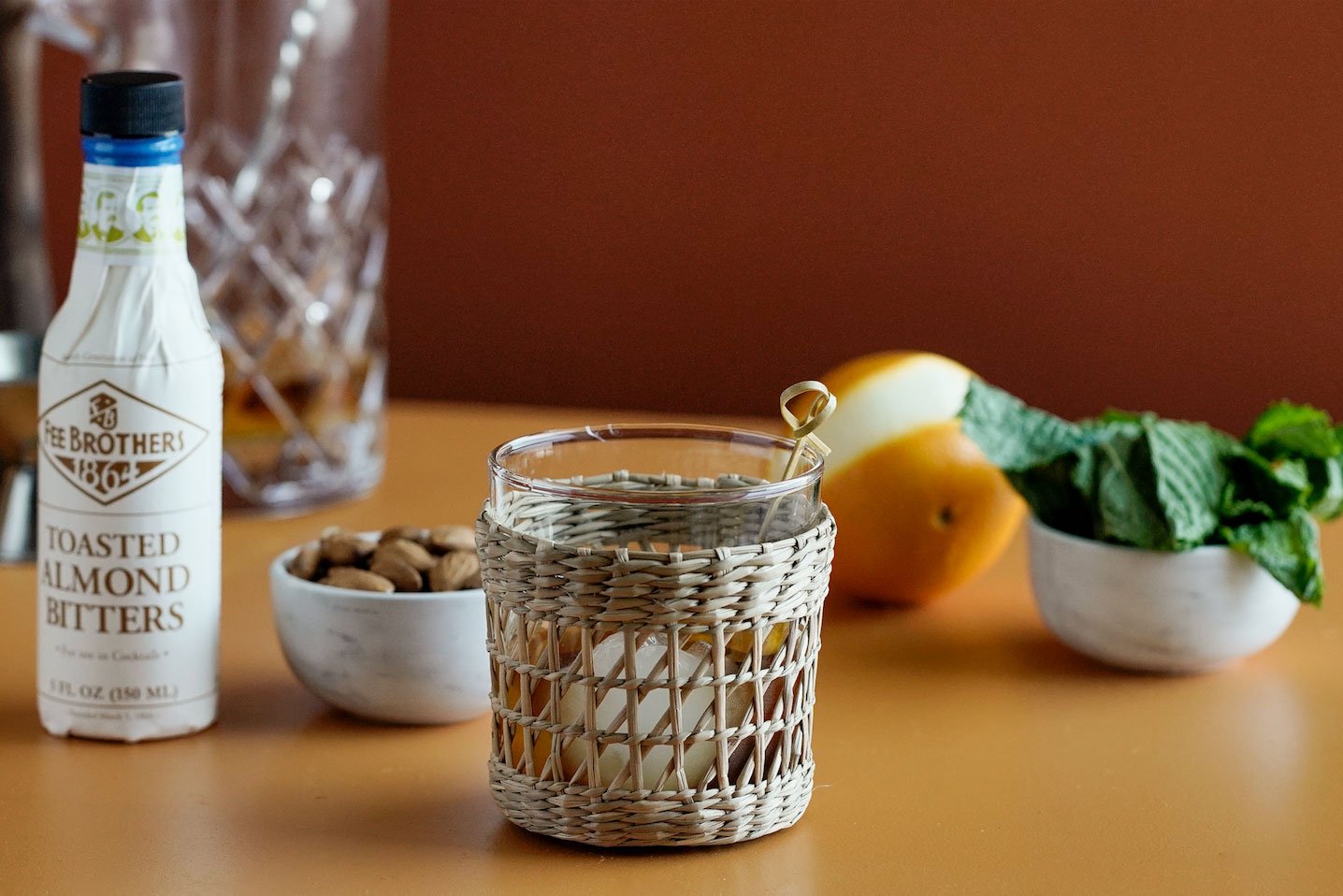 Tiki-fy your next cocktail with the addition of toasted almond bitters. Using the flavors of the Caribbean, our Polynesian Old Fashioned recipe takes the simplistic principles of a classic old fashioned and makes them appropriate to serve up at your next tiki party. Enjoy anytime of year to feel the island breeze.
---
Polynesian Old Fashioned Recipe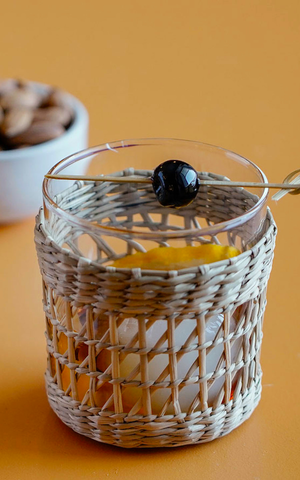 Yields: 1 Cocktail
Ingredients
2 oz rum
1 oz amaretto
1 sugar cube
1 orange swath (for garnish)
1 maraschino cocktail cherry (for garnish)
Ice
Glassware
Tools
Instructions
Place one sugar cube in the bottom of a mixing glass. Saturate the sugar cube with bitters, then crush it lightly with a muddler. Add rum, amaretto and ice to the mixing glass. Give the whole thing a few good stirs, then strain the mixture into a rocks glass over a large ice sphere. Garnish with an orange peel (squeeze the peel and rim the glass with its essential oils for an extra kick of citrus) and a gourmet cocktail cherry.