Alert all commands! Each year on May the fourth, nerds across the planet take special measures to honor the greatest movie franchise in the history of moving pictures: Star Wars.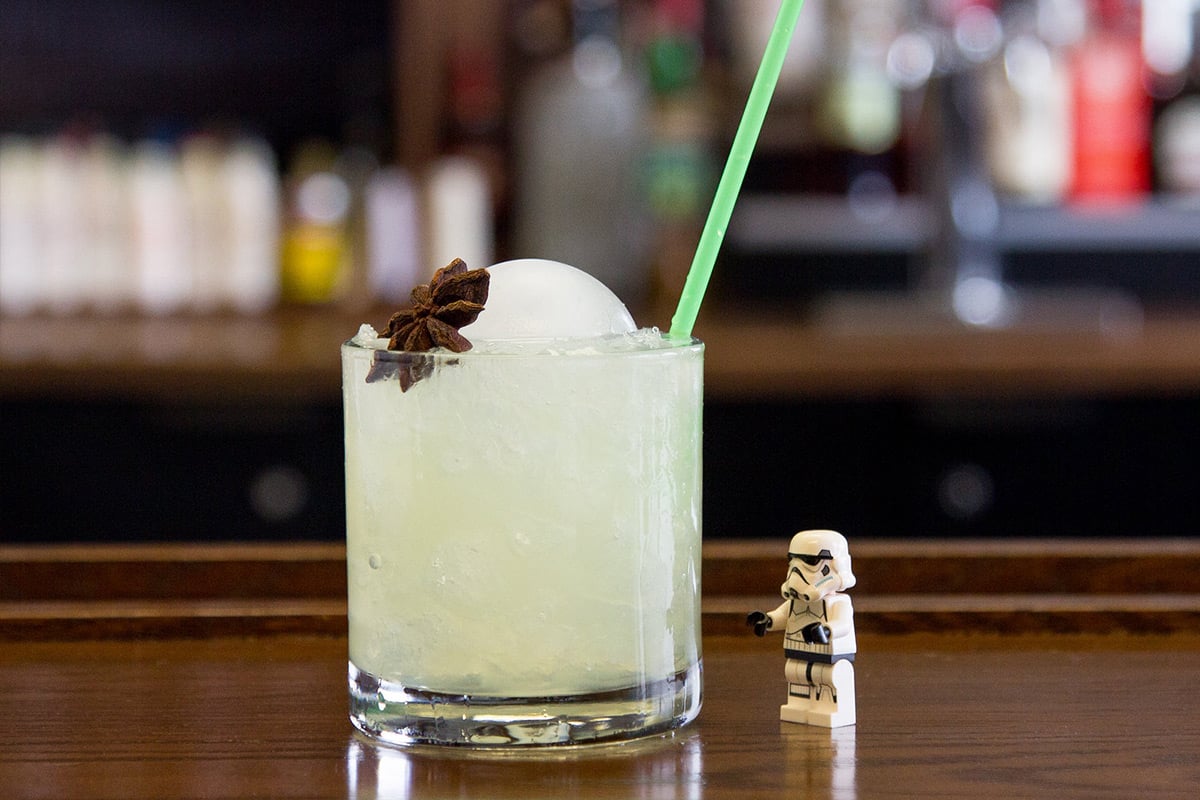 In anticipation of the countless marathon viewing parties that are sure to transpire, we dreamed up a celebratory, Death-Star inspired cocktail of galactic flavor proportions: the Imperial Stardust. ("Stardust" being the codename given to the Death Star plans by Galen Erso.) Here's a breakdown:
It's green, like the Death Star's superlaser, thanks to Chartreuse–a liqueur made from 130 herbs by Carthusian Monks since 1737. We like to think of them as the Jedi knights of France. (Okay, that last part is a stretch.)
It features star anise in the simple syrup and the garnish, because space!
It's tequila based because then you can drink another one on "Revenge of the Fifth" (aka, May 5) and still be Cinco de Mayo compliant. Cheers!
Spherical ice is the Death Star of frozen water.
---
Imperial Stardust
Yield: 1 Cocktail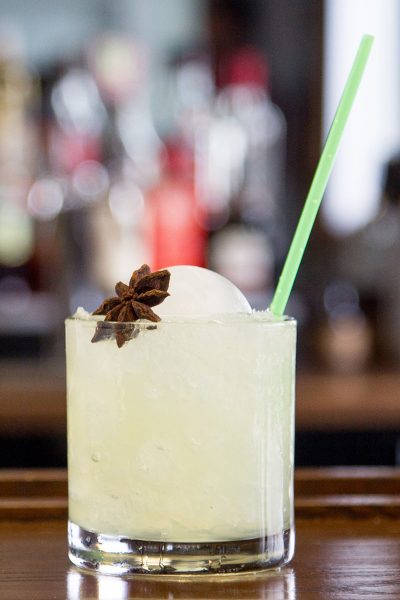 Ingredients
1 ounce tequila
1 ounce Chartreuse
1 ounce lime juice
¼ ounce star anise simple syrup
Glassware
Tools
Prep
Fill an ice sphere mold with water and freeze until solid.
Instructions
Fill a rocks glass with crushed ice. If you don't own a ice crushing machine, crush ice by hand using a Lewis bag and rolling pin. Measure tequila, Chartreuse, lime juice, and simple syrup with a cocktail jigger and add to a cocktail shaker. Fill with ice and shake vigorously until the outside of the shaker frosts, about 20-30 seconds. Strain into the rocks glass filled with your freshly crushed ice. Top with ice sphere and garnish with whole star anise. Serve immediately with a green straw.
To make star anise simple syrup: Combine ½ cup white sugar and ½ water in a saucepan over medium heat. Bring to a simmer, stirring occasionally to dissolve the sugar. Once it reaches a simmer, add 4-6 star anise pods and remove from heat. Let stand 15 minutes, then remove pods and transfer syrup to a food-safe container. Let the syrup cool completely before using in a cocktail. Store leftovers in the fridge.
---