These non alcoholic drinks are just as good as their boozy counterparts.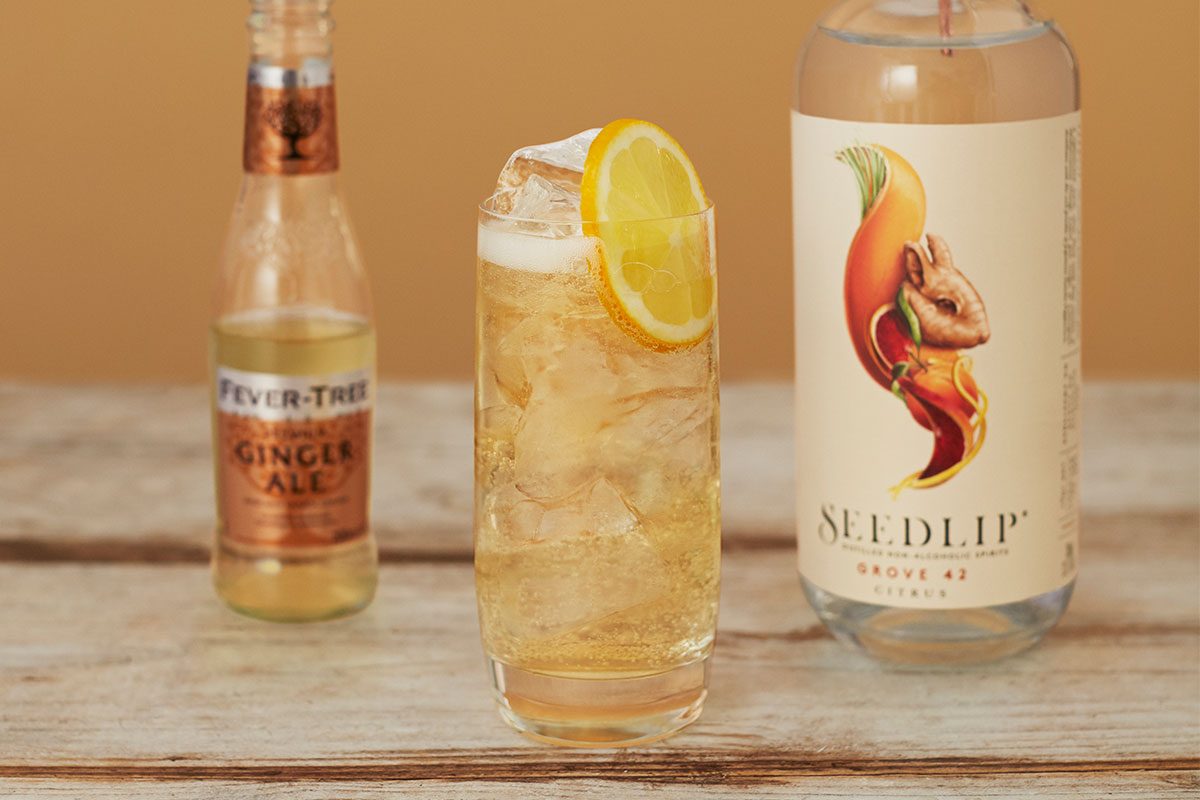 Thanks to the millennial-driven wellness trend, more and more people are taking stock of their lifestyle and limiting (or avoiding) alcohol as a result. But luckily for those folks, now a days that doesn't mean you're obligated to stay at home.
Bars and restaurants across the country have begun to accommodate the needs of every kind of 'drinker' with thoughtfully designed non-alcoholic drink menus and in many instances, these virgin drinks are just as good and interesting as their boozy counterparts.
Delivering that sort of quality and complexity without any alcohol to hide behind requires the right ingredients. Flavorful components like fruit shrubs, kombucha, tonic, and syrups are usually part of the equation. In some cases, so are alcohol-free distilled spirits.
Bartenders concerned with providing sober guests the same taste experience as cocktail drinkers have been known to reach for bottles of Seedlip–a line of liquor alternatives made by first macerating herbs, vegetables, and other botanicals in neutral spirits and then boiling off all of the alcohol to produce a "soft" distillation. The results of that six-week process is something similar to gin, minus the alcohol.
Seedlip is made in the UK and only recently has it become widely available in the United States. Now, you can have it at home for those nights (and days) when you want to enjoy a sophisticated drink without any of the buzz. Below are a few recipes (courtesy of Seedlip) to get you started.
---
---
---
---
---
---
---
---
---
---
---
---
---
---
---
---
---
---
---
---
---