Today is Fun at Work Day—a super official national holiday that encourages people to go out of their way to do something enjoyable with colleagues at their place of employment.
In honor of said holiday, here are highlights of some of the great fun we've had at KegWorks over the years. I know what you're thinking. KegWorks—a company whose very existence rests on the joyful consumption of alcohol—must be a very rigid, boring place to work. I think these photos (and two videos!) will prove you wrong:
For starters, the break room kegerator is always fun.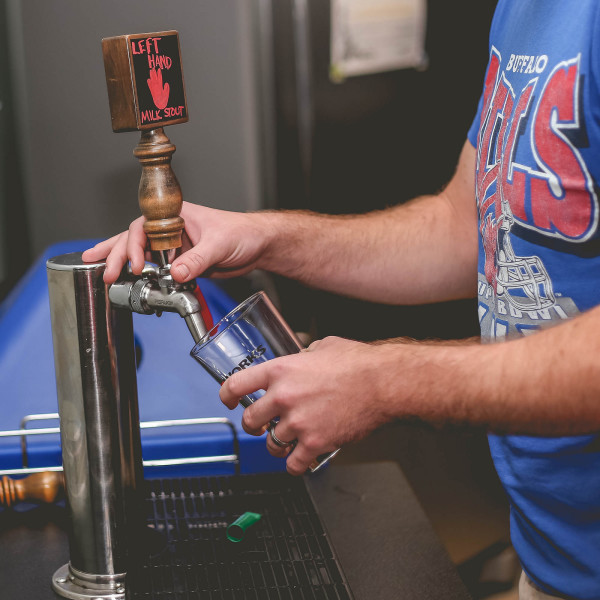 And who doesn't like free food (especially when it comes with a side of patriotism)?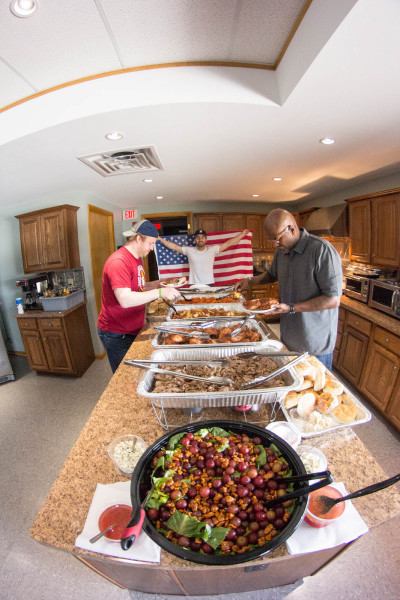 Not that we limit our fun to things edible; we do sell "Tools for Drinking," after all. No one, for instance, is mad when it comes time for an in-office beer or cider tasting. (Except maybe Collin, on the left there. He actually looks pretty mad.)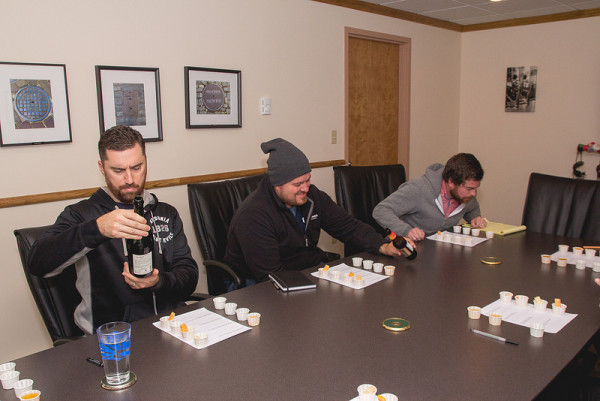 It's even fun when the beer isn't exactly "craft."
But we don't have to be drinking to enjoy our time at the office. We manage to find fun in even mundane work tasks like shooting a print ad. (That's our photographer Ryan getting intimate with some products for a test shot.)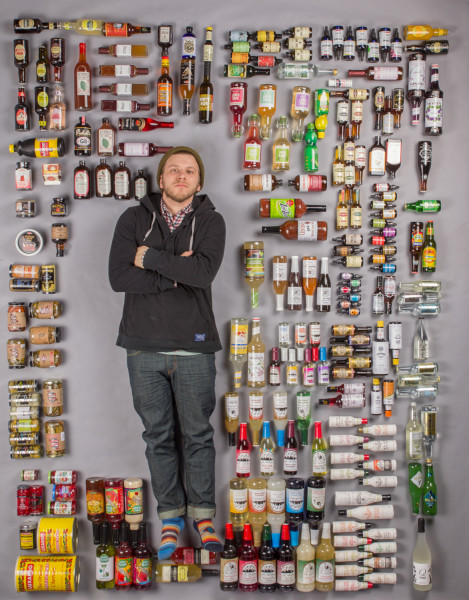 That said, we do look for any excuse to imbibe—like a sunny summer day. That calls for Jello shots, natch.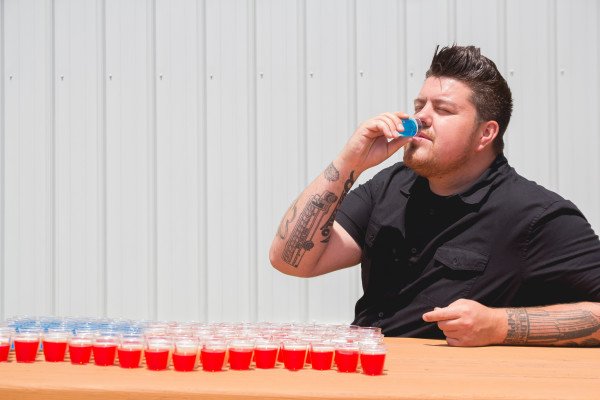 As for New Year's Eve, can you say bubbly on bubbly on bubbly?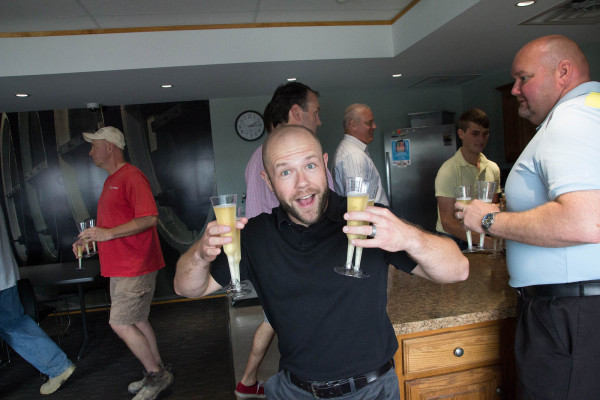 In general, we do December right. Case in point, this year's holiday party, which transported the KegWorks staff to an old-fashioned, German-style winter market.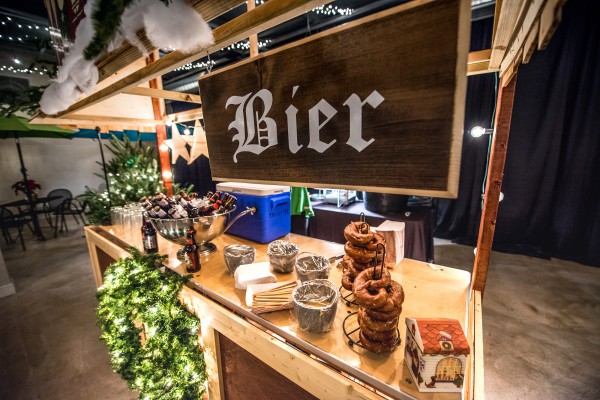 We also have fun giving back to the community. Here is a group from KegWorks' with Mayor Byron Brown at last year's JPMorgan Chase Corporate Challenge in Buffalo, where we are headquartered. Proceeds benefited local charities Roswell Park and Kevin Guest House.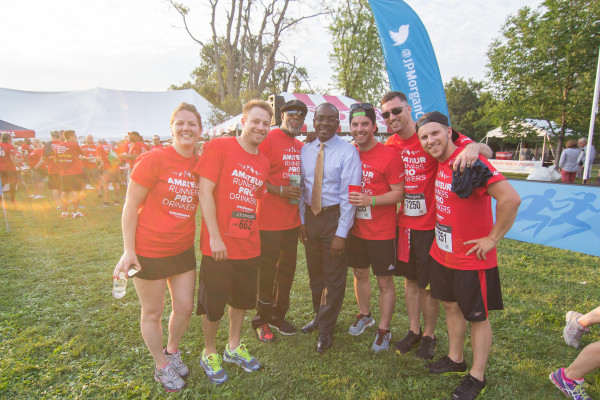 But usually we are in the office, chugging away at our desks, living and breathing beer and cocktails, and the culture of drinking. Sometimes, all that alcohol fuels our creativity, which we unleash on our chalkboard-style Wall of Awesomeness.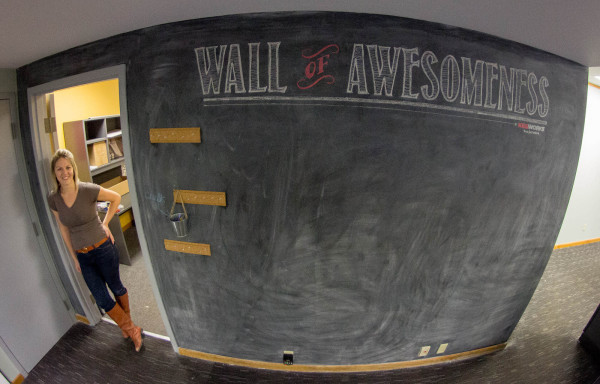 But even the Wall of Awesomeness can't compete with the awesomeness of our 60,000 bottlecap wall. It was a true labor of love, but also a ton of fun!

Cheers to fun at work!
Tags: