In case you missed it, less than a month ago we posted this blog entry, announcing that we've decided to collect 60,000 bottle caps to decorate a wall in our new office space, like this:
The response from fine folks like you has been nothing short of overwhelming. We've received several boxes of hundreds (sometimes even thousands) of bottle caps, a couple of bottle caps from the Netherlands, bottle caps from Belgium, and a giant box of brand new, unused caps from our friends at Stone Brewing Co.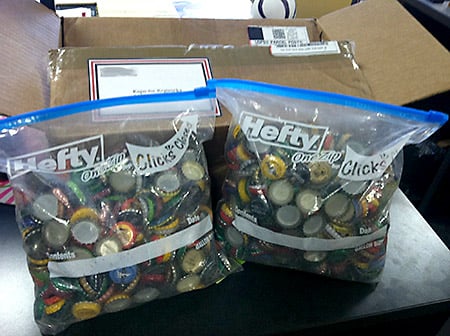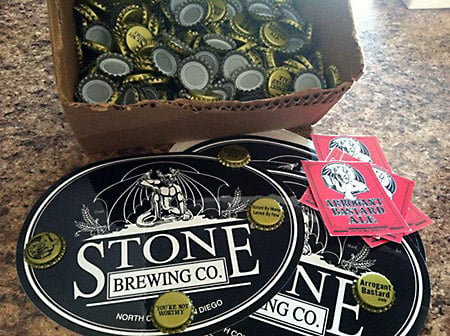 We had two super excited underage volunteers (who's parent may or may not be employed here) count out the first giant box that we'd filled and they came up with 7,446 caps. We've since weighed the box and we're estimating how many we've got that way. At this point we're off to a great start with somewhere around 10,000 caps but we still need your help!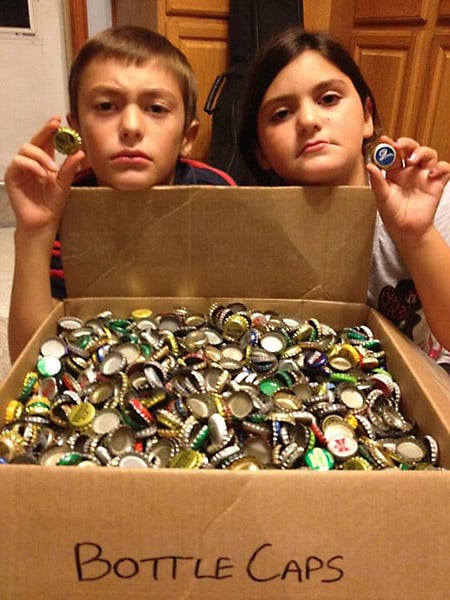 Whether you have 5, 500, or 5,000 we'd be happy to take them off of your hands for you and use them on our wall. Everyone who sends caps in will receive a handwritten, heartfelt thank you note – and maybe a little something extra to show just how thankful we are.
We'll gladly pick up caps from any bars or restaurants in the Buffalo NY area and we'd be happy to answer any questions you might have.
Want to help? Send your caps to:
Kaps for KegWorks
1460 Military Rd.
Kenmore, NY 14217
As always, thanks for being the coolest friends and customers a company could ever hope for. You guys are awesome.
Tags: