Deliciously warm, authentic Irish Coffee is made with whiskey, coffee, and heavy cream.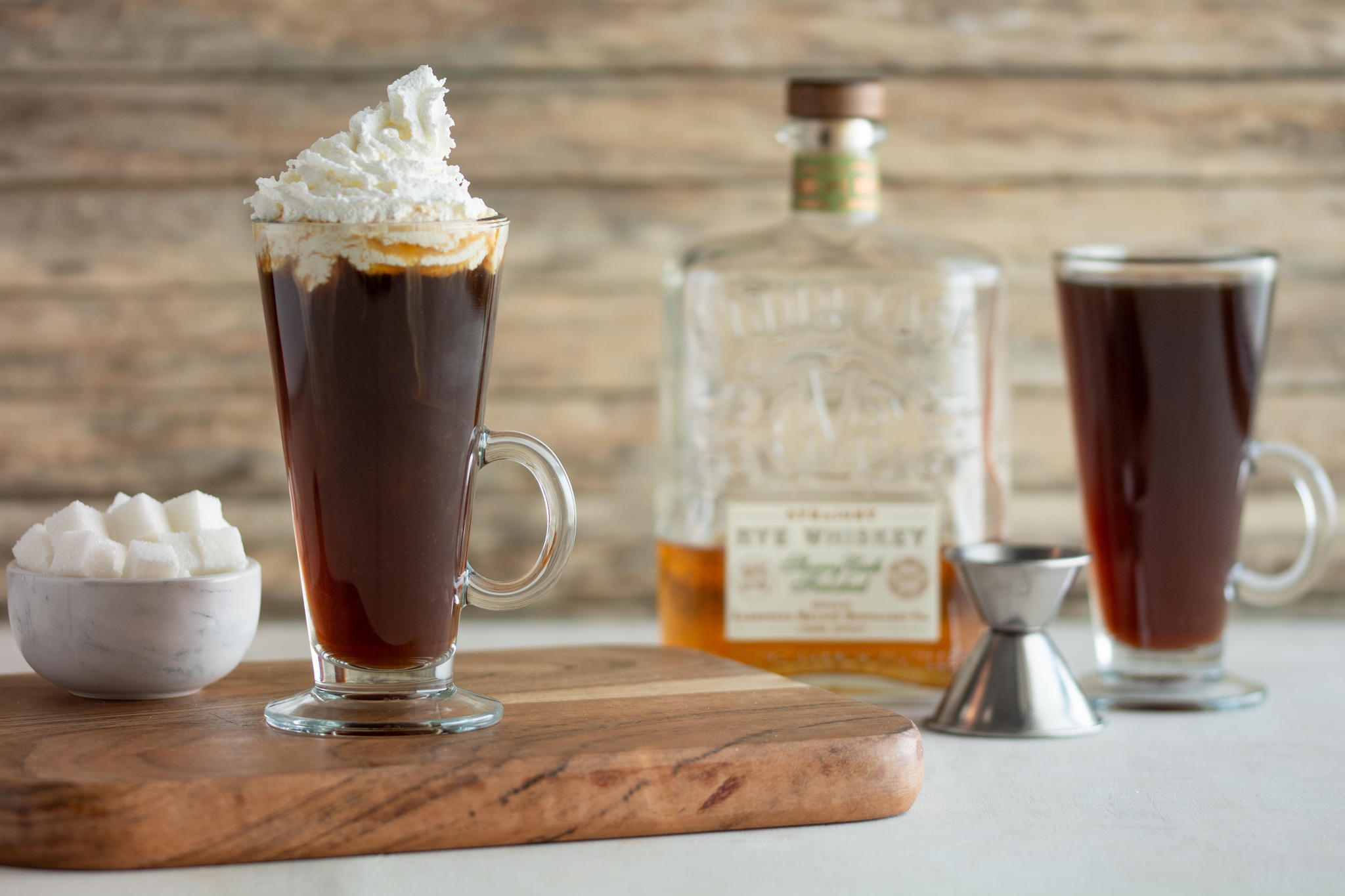 For most, surviving freezing winter temperatures requires occasionally sipping on warm or alcoholic drinks all season long. So why not combine the two? Enter the Irish Coffee.
The original Irish Coffee recipe was invented by a man named Joe Sheridan, a new restaurant owner in one of Europe's biggest airports during the 1940s. Back in the day, Foynes airport regularly received Hollywood stars and important political figures passing through from the U.S., and as the weather turned cold, Joe decided to create a special drink that would warm (and impress) his prestigious guests.
Inevitably, international success of Irish Coffee finally took flight when travel writer, Stanton Delaplane, returned to the states after drinking the warm concoction and told his friend and owner of the Buena Vista restaurant, Jack Koeppler, of its deliciousness. The duo tried to recreate the coffee, but had little success. So since they could not recreate it themselves, Buena Vista offered Joe a job with them - and he accepted.
As the Irish Coffee has gained popularity throughout the years, many different versions of it have emerged. However, the traditional recipe is the most authentic way to have it.
---
Traditional Irish Coffee Recipe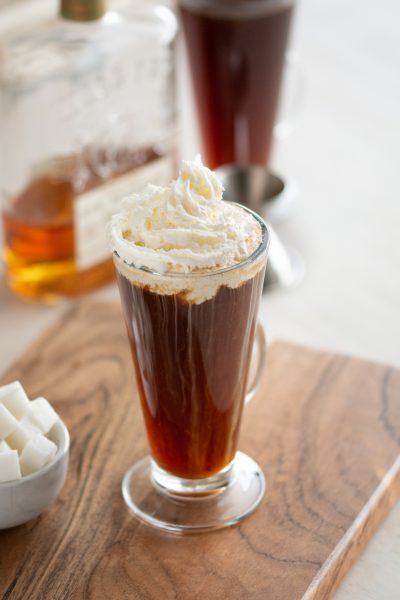 Yield: 1 Cocktail
Ingredients
6 oz fresh brewed, hot coffee

1 ½ oz whiskey

⅓ cup heavy whipped cream (for garnish)
Glassware
Tools
Instructions
Fill a glass mug with two sugar cubes and pour in the coffee. Stir until the sugars have dissolved. Add in your whiskey. Top with heavy whipped cream.