Making the ultimate crushed ice is easy - if you have the right tools.
Making crushed ice for cocktails is one of those things that sounds easier than it is, especially when you need a lot of it for a bunch of mint juleps on Derby Day.
If you're without official ice crushing tools, you'd usually do something makeshift - find a plastic bag, grab a heavy object or a hammer and have at it. But folks, we're here to tell you there is an easier and better way - it's called the Lewis Bag.
The Lewis Bag is less loud, less messy and creates drier ice than any other method of ice crushing. It's made of heavy grade natural canvas and once you have this tool, you'll can't believe you went so long without it.
---
How To Use A Lewis Bag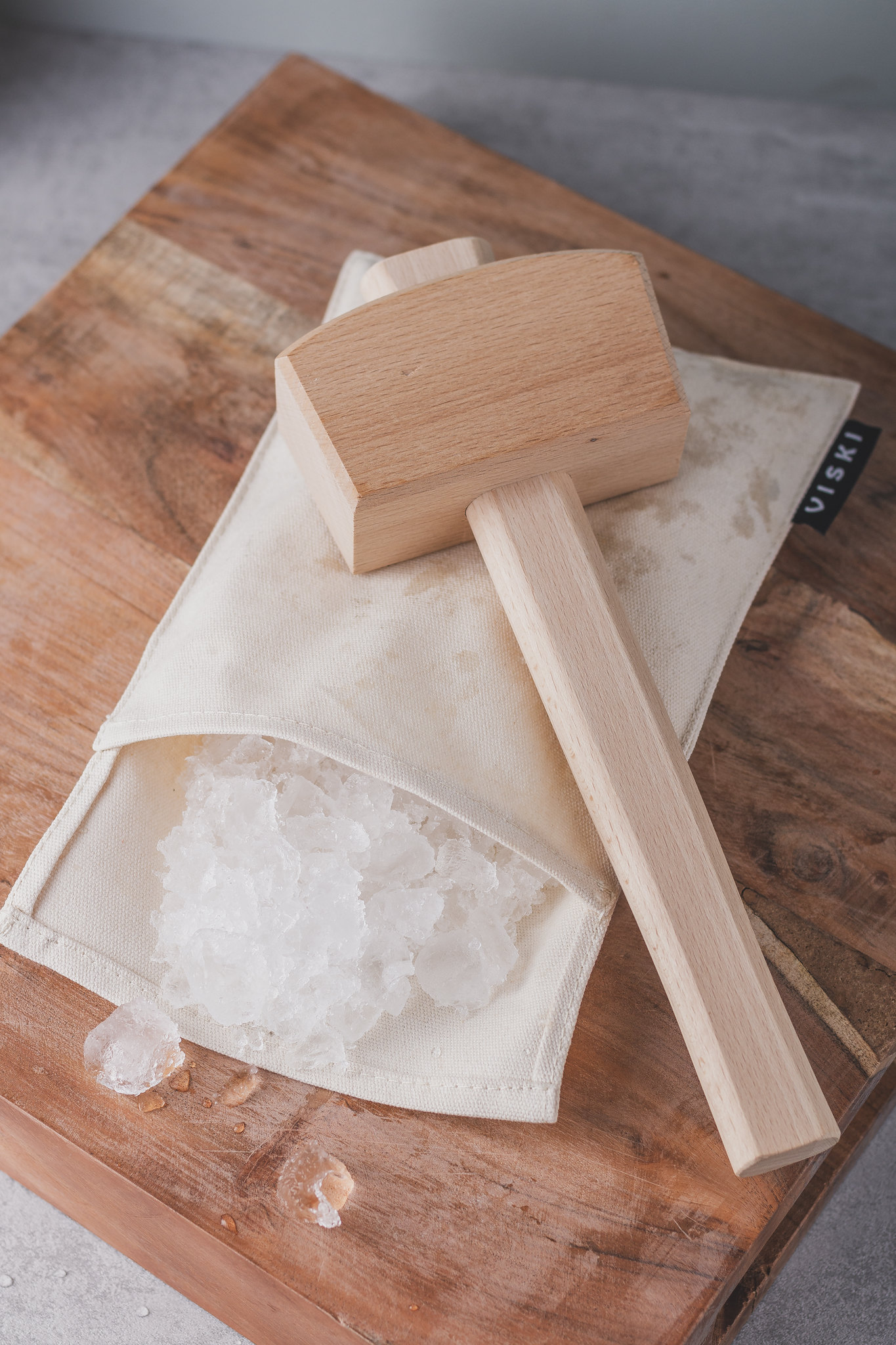 Step 1: Add Ice To The Bag
Fill the lewis bag with the desired amount of ice cubes, making sure to leave 2 inches unfilled near the opening.
Step 2: Roll The Top Closed
Before you begin to crush, roll up the top of the bag, so the ice is securely situated inside.
Step 3: Grab The Mallet And Smash Away
With the mallet (or a wooden muddler or rolling pin) hit the outside of the bag to begin to break apart the ice.
Step 4: Transfer Crushed Ice To Your Glass
With an ice scoop, transfer the crushed ice to your glass and begin to make your cocktail.
---
Lewis Ice Bag Care Tips
Machine Wash on gentle cycle.
Machine dry on medium setting.
Store with care.