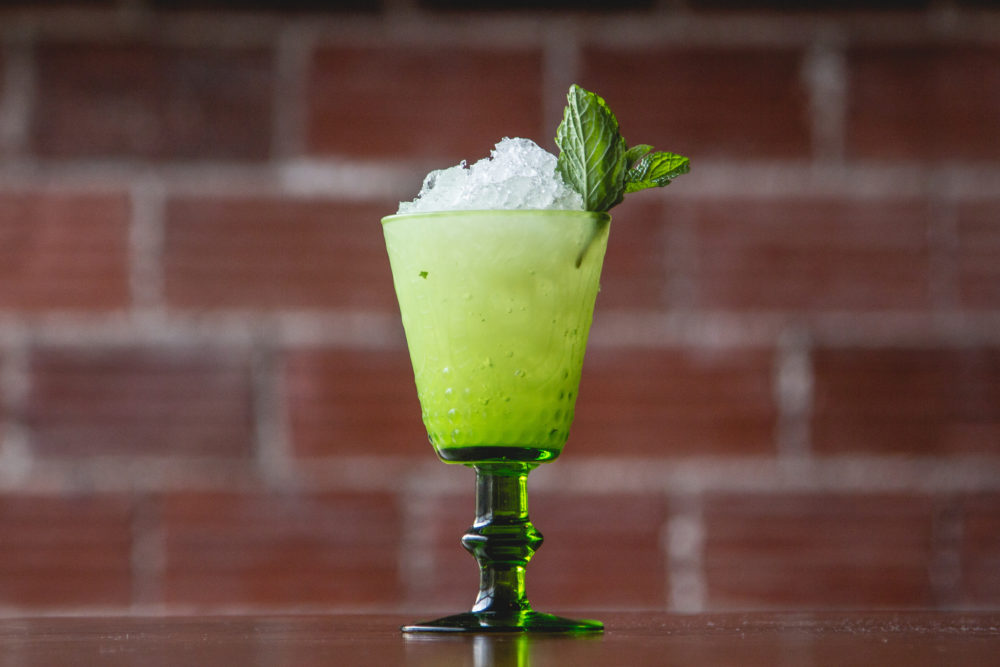 If performing a traditional absinthe drip seems like a fussy affair, there is an alternative: the Absinthe Frappé. Invented in 1874 by Cayetano Ferrer of New Orleans' Aleix's Coffee House (a bar now called Old Absinthe House), it's a refreshing cocktail that cuts the bracing herbaceousness of absinthe with a touch of sugar and loads of crushed ice. And it can be made at home more quickly and without any of the special paraphernalia louching absinthe requires.
---
Absinthe Frappé
Yield: 1 cocktail
Ingredients
2 ounces absinthe
¾ ounce simple syrup
6 fresh mint leaves, plus additional leaves for garnish
1 ounce club soda
Crushed ice
Directions
Fill a glass halfway with crushed ice. (Use a lewis bag and mallet to crush your ice cubes.)
Add absinthe, simple, and mint leaves to a cocktail shaker. Fill with standard ice cubes and shake to mix and chill.
Strain into the prepared glass over the crushed ice. Top with club soda and more crushed ice.
Garnish with fresh mint and a straw.
Related: