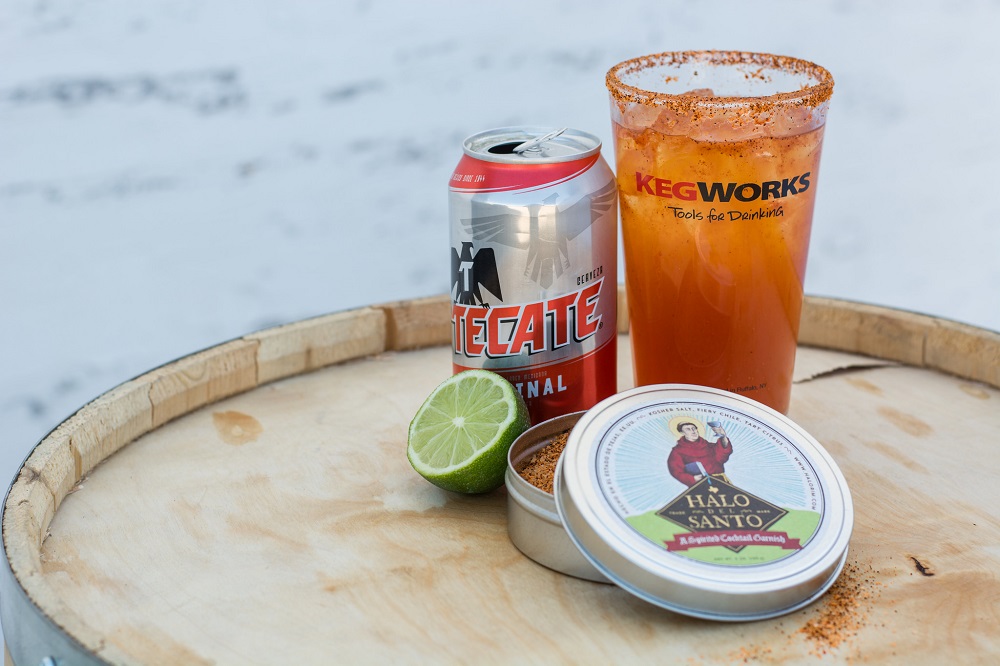 A Michelada (a.k.a., red beer) is a Mexican beer cocktail with a flavor profile similar to a Bloody Mary. At its most basic, it consists of a Mexican lager like Modelo or Tecate mixed with fresh lime, tomato juice or Clamato, and seasonings. It's both savory and refreshing, and it's a perfect warm weather drink--especially with a side of chips and guac.
The beauty of a Michelada is just how unfussy it is. There's really no need to pull out the jiggers or any other fancy measuring apparatus. A good Michelada can simply be eyeballed and adjusted to taste.
You can also change up the ingredients. Below is a solid but basic preparation. Use it as a starting point and then try experimenting with other flavors, if you feel so inclined. Soy sauce, chamoy, Maggi seasoning, or Sriracha could all make for a delicious Michelada variation. If you try one, let us know how it turns out!
---
Michelada Recipe
Yield: 1 drink
Ingredients
1 can or bottle Mexican lager
A few ounces tomato juice or Clamato
Juice of ½ lime
3-4 dashes hot sauce, or to taste
2 dashes Worcestershire sauce
Seasoning salt (like Halo del Santo)
Directions
Rim your glass: Run the flesh of a cut lime around the mouth of a pint glass to moisten it. Dip the moistened rim in the seasoning salt and press so the flakes adhere.
Build your cocktail: Add ice cubes to the pint glass, followed by a couple inches of tomato juice or Clamato. Squeeze in the juice of half a lime followed by the hot sauce, Worcestershire, a pinch of seasoning salt, and/or whatever else you are using to flavor your Michelada. Stir lightly.

Fill the remainder of the glass with Mexican beer. Give it all one or two quick stirs without deflating the bubbles.

Enjoy--preferably immediately.
Tags: