If you know anything about us, it's that we can't choose between beer and cocktails. And thankfully, we don't have to!
Even though it's not a new concept, beer cocktails have recently taken center stage and been given a facelift. With origins that date back more than a millennium, mixing beer with modifiers and spirits has always been part of the drinking culture. And for most of that history, it was done mainly to counterbalance the harsh flavors of subpar beer. Humans were not always so good at brewing, so beer was mixed with things like honey, rosemary, grapes, bog myrtle and poppy seeds to cut through any aggressively sweet, sour, or astringent flavors. It may not have always been delicious, but it beat the alternative of dying of dysentery from contaminated water!
In Britain, the idea of a beer cocktail is more along the lines of a shandy. A shandy, by definition, is the combination of a sweet, carbonated beverage, like ginger ale, ginger beer, or sparkling lemonade, with beer. The shandy's roots can be traced to the nineteenth century, when a mix of champagne and ale became popular. Among those who could not afford fancy French sparkling wine, ginger beer or lemonade was a common substitute. A radler is essentially the same thing, but the German version.
In the Americas, rum was king when beer cocktails first came onto the scene, so the mixture of dark beer, rum, lime juice, and nutmeg became common. Another beloved concoction was the flip—a mixture of beer, sugar, rum, and eggs served hot. Later, an iced cocktail of porter with sugar and nutmeg became popular. 'Cause Americans have always been a bit extra.
Meanwhile, our friends to the south have been making micheladas for hundreds of years. Contemporary takes on the bloody Mary-reminiscent cocktail generally involve the combination of lime juice, salt, Worcestershire sauce, soy sauce, hot sauce, chili powder, tomato juice, ice, and beer. It's really simple, and really, really good. Just add a couple tacos to effectively eradicate a hangover.
[Thirsty already? Learn how to make a michelada!]
The history of beer cocktails is a bit foggy. (Blame their consumption, maybe?) But regardless of its past, the present form of beer cocktails is delicious. The key is to make sure the beer is well integrated—not an afterthought added for length and carbonation.
We asked three bartending masters to teach us how to make their take on a beer cocktail so we could share their recipes with you. Each recipe utilizes a different flavor of Pok Pok Som's bottled cocktail shrubs, which are a tart, lightly sweet bar ingredient you can use to easily add a professional dimension to your drinks at home. Hope you enjoy these as much as we did.
---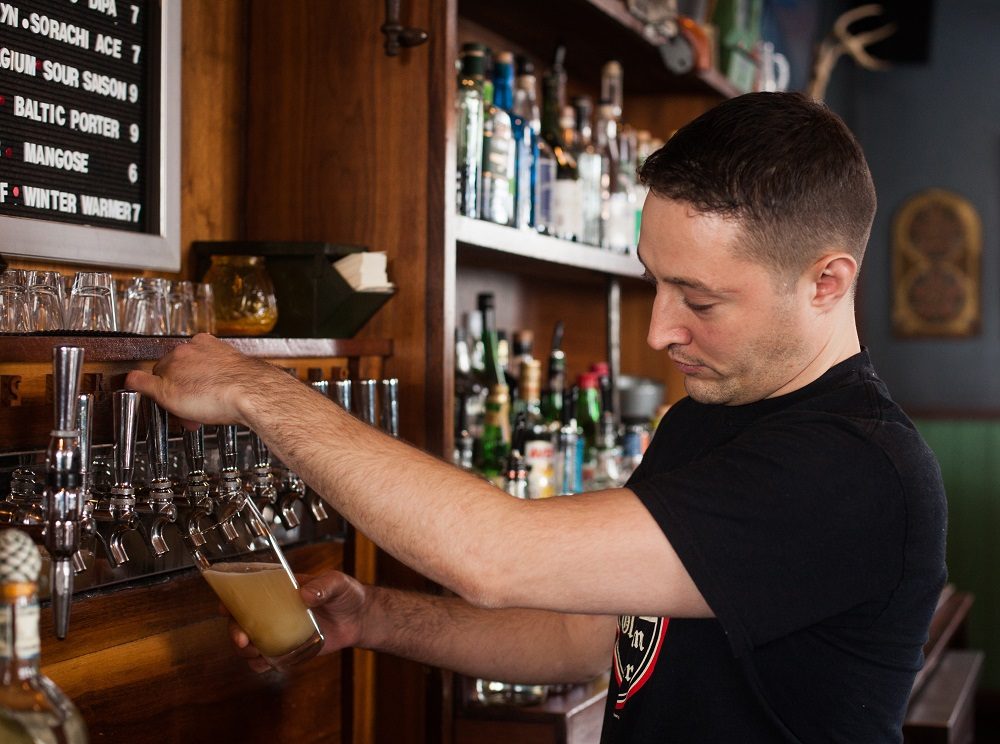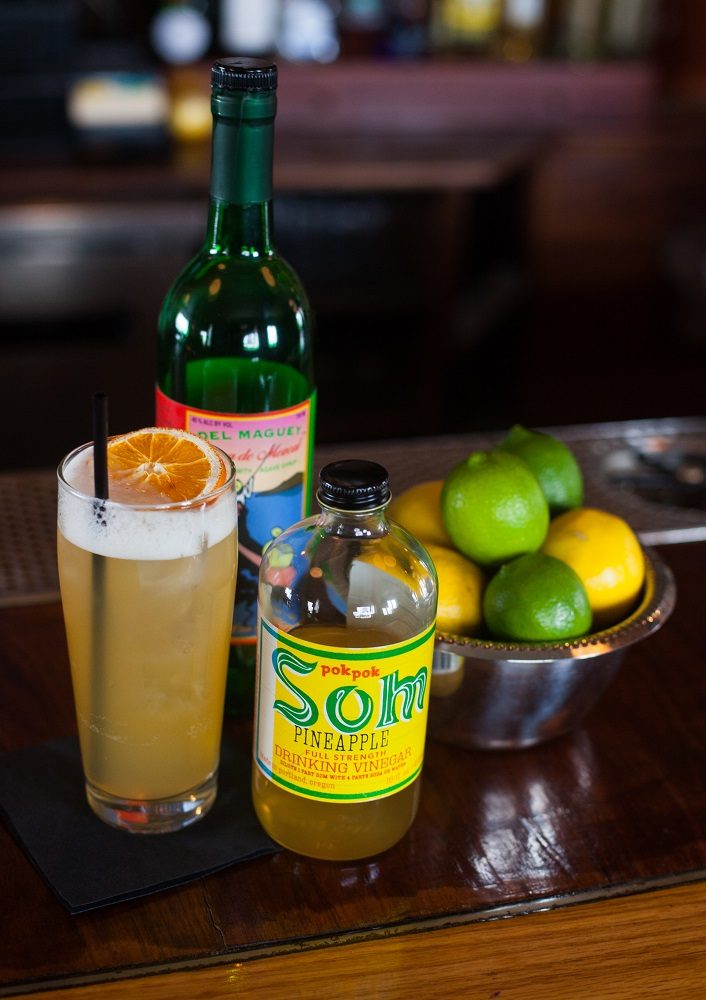 Piña Rápida
Tomás Nuñez, Ballyhoo
¾ ounce Pok Pok Som Pinneapple Drinking Vinegar
½ ounce lime juice (please squeeze your own!)
½ ounce Del Maguey Crema Mezcal
Victory Prima Pils
Add all ingredients to a cocktail shaker and shake to mix and chill. Strain over ice in a tall glass, and top with beer. Try not to drink it all in one sip.
---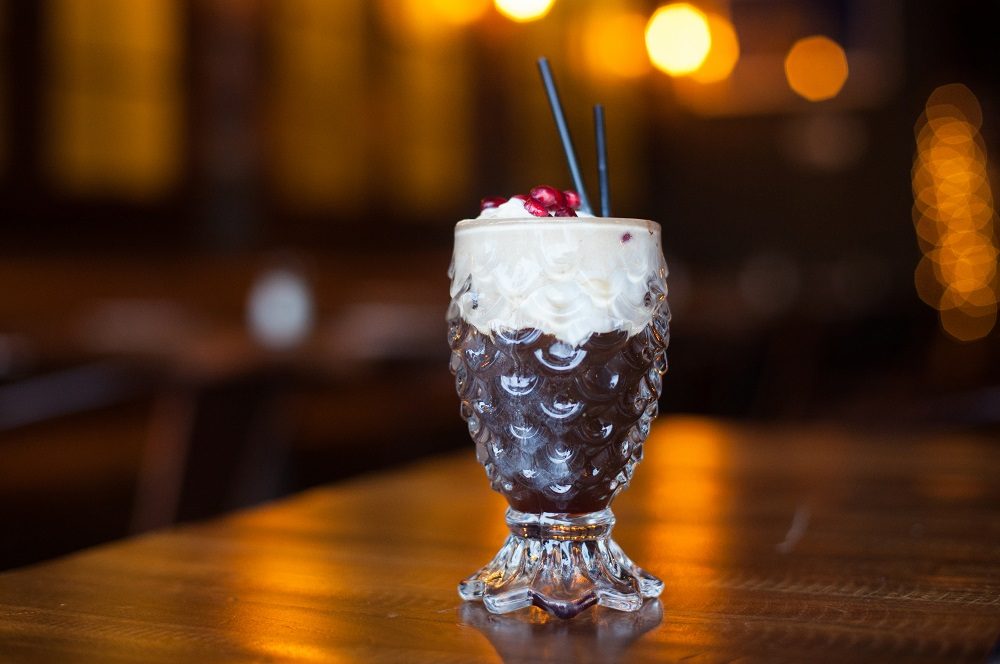 Winter Thaw
Sarah Liz Tierney, Colter Bay
¼ ounce Pok Pok Som Pomegranate Drinking Vinegar
8 ounces Guinness
1 scoop vanilla ice cream
Pomegranate seeds
Pour pomegranate shrub in a pint glass (or these pretty pineapple tumblers). Add beer, and top with ice cream and pomegranate seeds.
---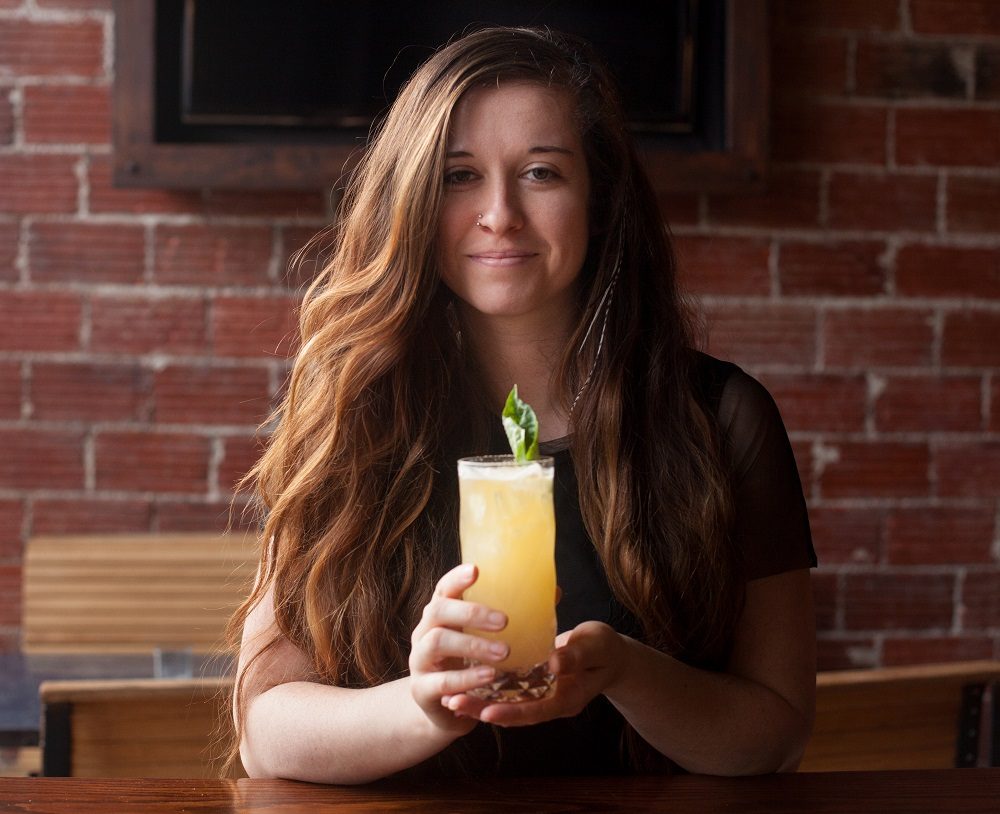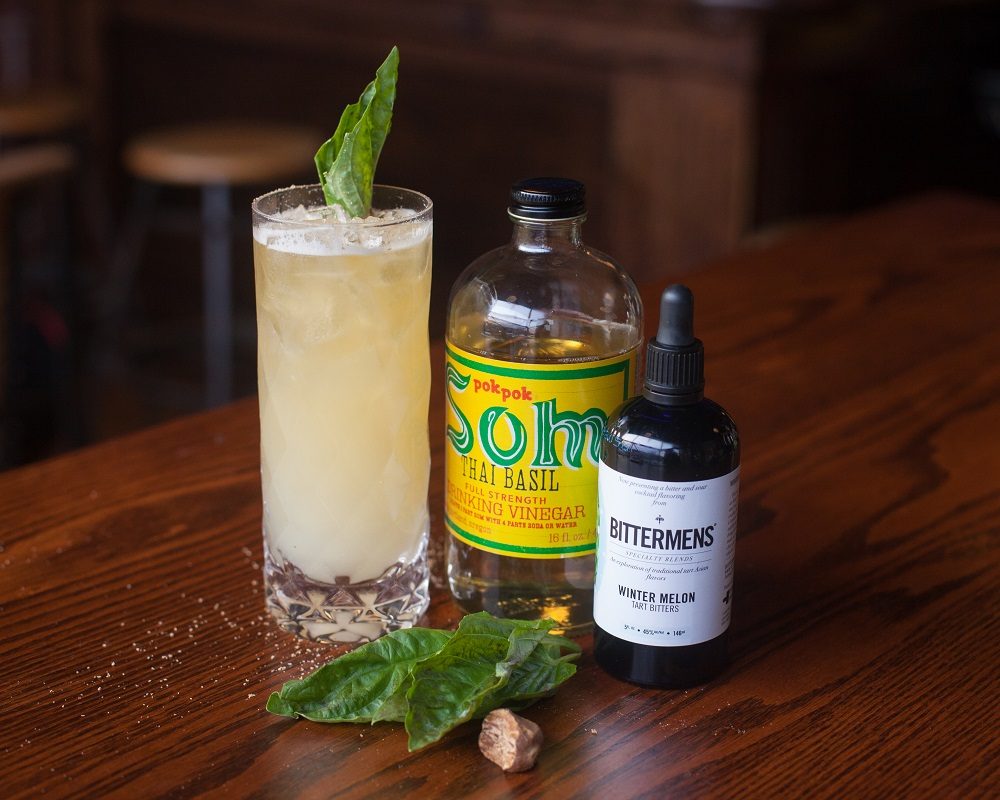 The East/West Movement
Rachel Wright, Mès Que
1 ½ ounces lemongrass shochu
1/3 ounce nigori sake
½ ounce Cocchi Americano
¾ ounce Pok Pok Som Thai Basil Drinking Vinegar
1 bar spoon fresh ginger juice
6 drops Bittermens Winter Melon Bitters
Firestone Union Jack IPA
Fresh basil leaf
Grated nutmeg
Add shochu, sake, Cocchi, shrub, ginger juice, and bitters to a cocktail shaker. Shake to mix and chill, then strain into highball glass over ice. Top with Firestone Union Jack IPA. Garnish with basil leaf and grated nutmeg.