The Coronarita saves us from making a difficult decision of what to drink when Taco Tuesday or Cinco de Mayo rolls around. Instead of choosing between a Margarita or Corona, you can have both mixed together in a blissful combination of tequila, triple sec, lime juice and beer.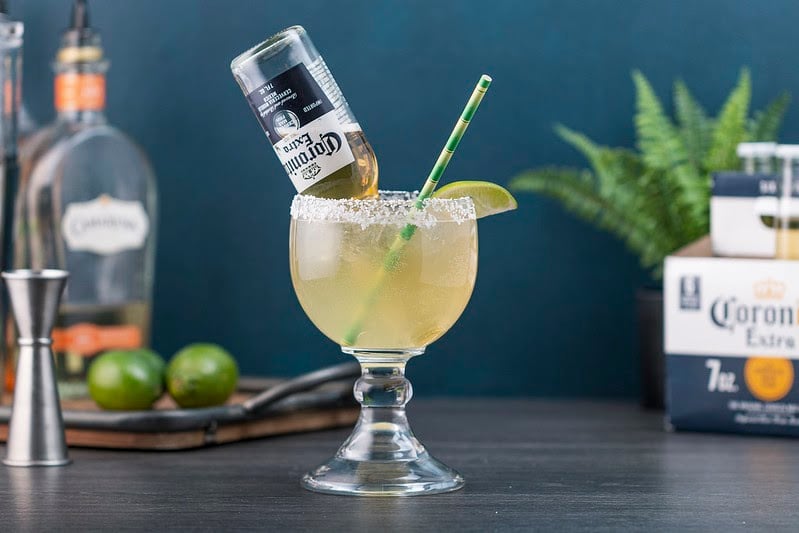 This Coronarita recipe is so easy to make. You simply take a classic Margarita cocktail and dunk an open 7 oz bottle of Corona beer (called a Coronita) into your glass before you drink it. This creates the wonderful sight of a bottle of Corona perched upside down in your glass with the beer still inside of it. Instead of your glass overflowing when you place the bottle inside, the pressure holds the beer in and it only trickles out as you sip your cocktail. It's science!
When creating our Coronarita we used 1 oz of agave syrup for a touch of sweetness, but you may want to adjust the amount of agave to fit your tastes. For the lime juice we got out our lime squeezer and went the fresh route, but you can also use pre packaged lime juice.
We also used our 3-Tier Margarita glass rimmer to add the salt rim as easy and mess-free as possible. It features 3 compartments to hold juice, salt, and sugar and includes a sponge that you can soak with lime juice and roll the rim of your glass on before dipping in rimming salt or sugar. It's a handy tool for any Margarita lover to have behind the bar.
---
Coronarita Beer Cocktail Recipe
Yield: 1 cocktail
Ingredients
2 oz Tequila
3/4 oz Triple Sec
1 oz Lime juice or syrup
1/2-1 oz Agave Syrup (Depending on sweetness preference)
Coronita bottle 7 oz
Lime wedge
Glassware
Tools
Instructions
Prepare schooner glass by rimming with salt. Add spirits, lime juice and agave syrup to shaker with ice and shake for 30 seconds. Pour into glass, and then tip an open Coronita bottle into the glass. Garnish with lime wedge.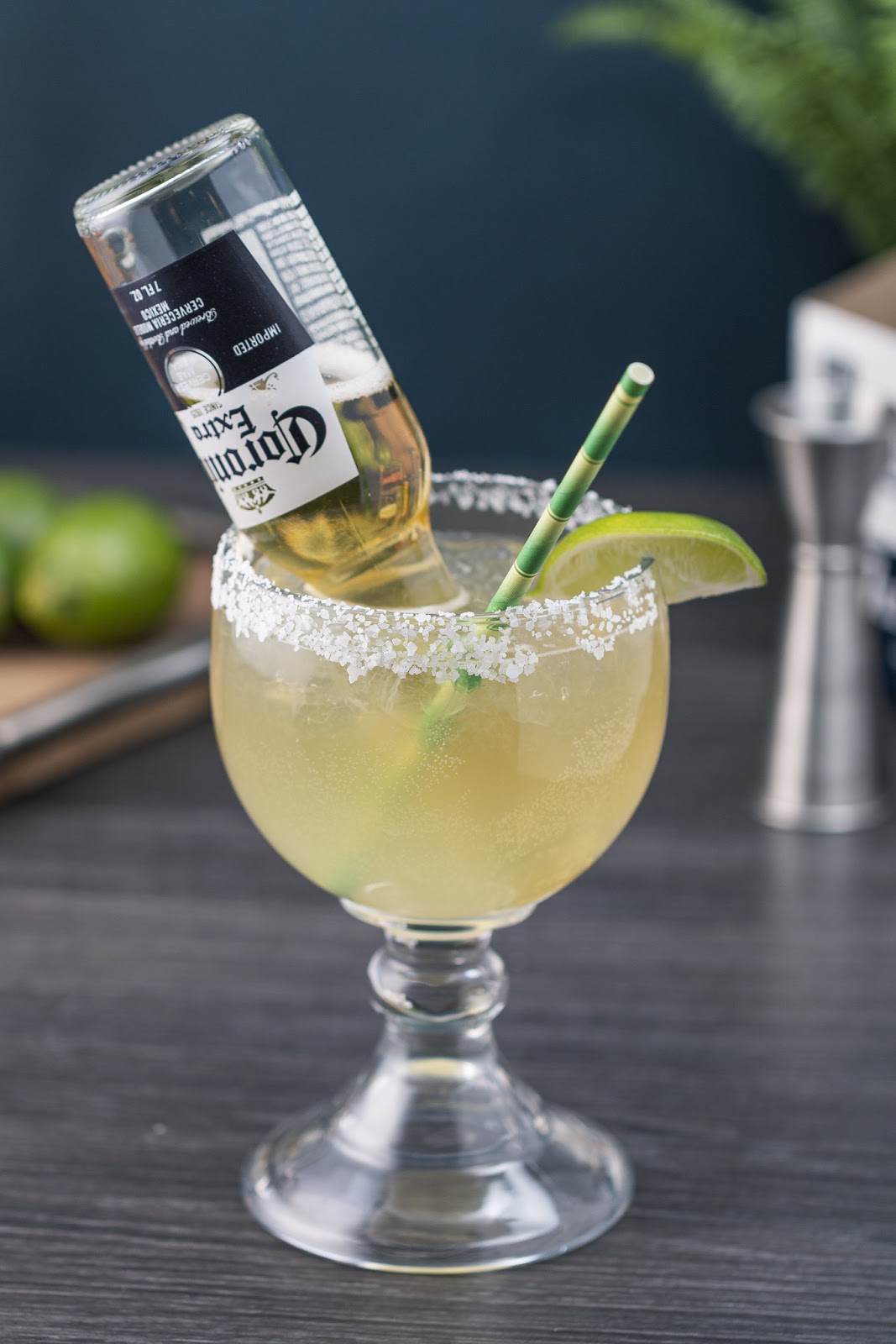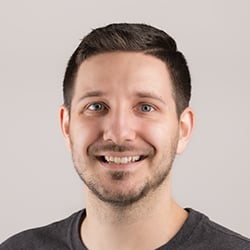 Hank Feist is the photographer & videographer for KegWorks and has been with the company since July 2019. He enjoys film photography and printing his work in his home darkroom. Hank is a connoisseur of classic cocktails and he loves creating new ones as well. He also likes to play the drums when not taking great photos or making awesome cocktails.