Now that the holidays have kicked off, you might be inclined to gather all your friends, share some food and cocktails, and make some memories. Hosting for the holidays can take your stress level from zero to 60. But worry not, you got this.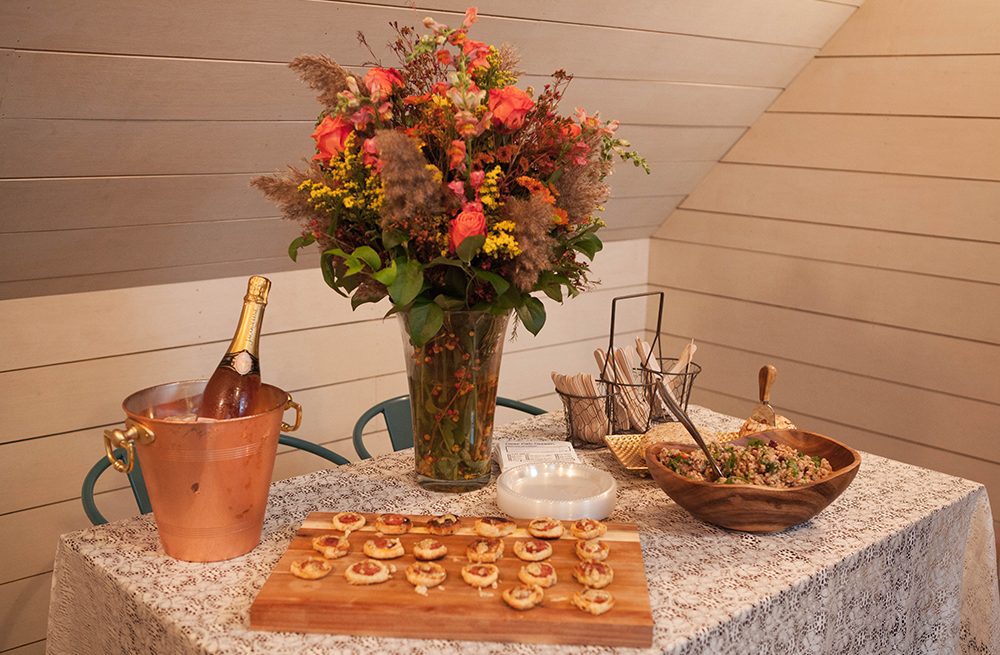 Plan ahead.
Consider what you are realistically capable of taking on. Make a list, and ask your friends for help. One thing I always do at least a week before a party is empty my fridge and freezer. You would be surprised how much space you'll need to accommodate food, drinks, and ice for your guests!
Create an "event" on social media.
This is the easiest way to invite guests, keep track of RSVPs, and discuss what each person will bring (if it's a potluck situation). You can even crowd source your playlist!
Prepare food ahead of time.
Do as much as you can before the day of the party so, when it's time for your guests to arrive, you just have to reheat and give final touches to the food you're serving. Asking your guests to bring a dish to share also works wonders in helping take the pressure off of you, and people love to share recipes—even more so during the holidays. I especially like to serve cold grain salads that can be tossed together the previous day; the flavors are actually much better after 24 hours of being refrigerated. Here is the recipe for one of my favorite ones:
Farro Salad with Winter Fruit, Pistachios, and Ginger (serves 6)
1 1/2 cups farro
1 teaspoon finely grated orange zest
1 tablespoon fresh orange juice
1 tablespoon fresh lemon juice
1 tablespoon finely grated ginger
¼ cup extra-virgin olive oil
¼ cup golden raisins
¼ cup dried sour cherries
2 scallions thinly sliced
2 cups arugula
1/3 cup salted, roasted pistachios, chopped
¼ cup chopped mint
Bring a large saucepan of lightly salted water to a boil. Add the farro and simmer over medium heat until al dente, about 35 minutes. Drain well, shaking off the excess water.
Meanwhile, in a large bowl, combine the orange zest, orange juice, lemon juice, ginger, and oil, and whisk to blend. Add salt to taste.
Add the warm farro to the dressing along with the raisins and cherries and toss well. Let stand until farro is almost cool. Just before serving, fold in the scallions, arugula, pistachios, mint, and add salt to taste.
*Recipe from Food & Wine Magazine
Prepare a large-batch cocktail and serve in a conversation piece.
My favorite is King of the Road Punch served in my Pineapple Beverage Dispenser. Here's the recipe:
45 ounces bourbon (I don't kid around!)
45 ounces Black Tea (I like to use Whole Foods 365 Unsweetened Black Tea)
30 ounces Cocchi Americano
22 1/2 ounces apricot liqueur
7 1/2 ounces lime juice (squeeze your own, please!)
15 ounces Shrub & Co. Spicy Ginger Cocktail Shrub
Cinnamon sticks and lime wheels for garnish
Directions
Assemble punch and add large ice cubes about 20-30 minutes prior to serving. Garnish with cinnamon sticks and lime wheels.
If you are an overachiever and want to make your own tea (I recommend spending this time choosing a party outfit), here is the tea recipe:
4 ounces loose quality black tea
45 ounces boiling water
Put tea in a wire strainer and rinse under cold water briefly. Steep 3 to 4 minutes. Strain. Cool. The tea should be strong and slightly tannic.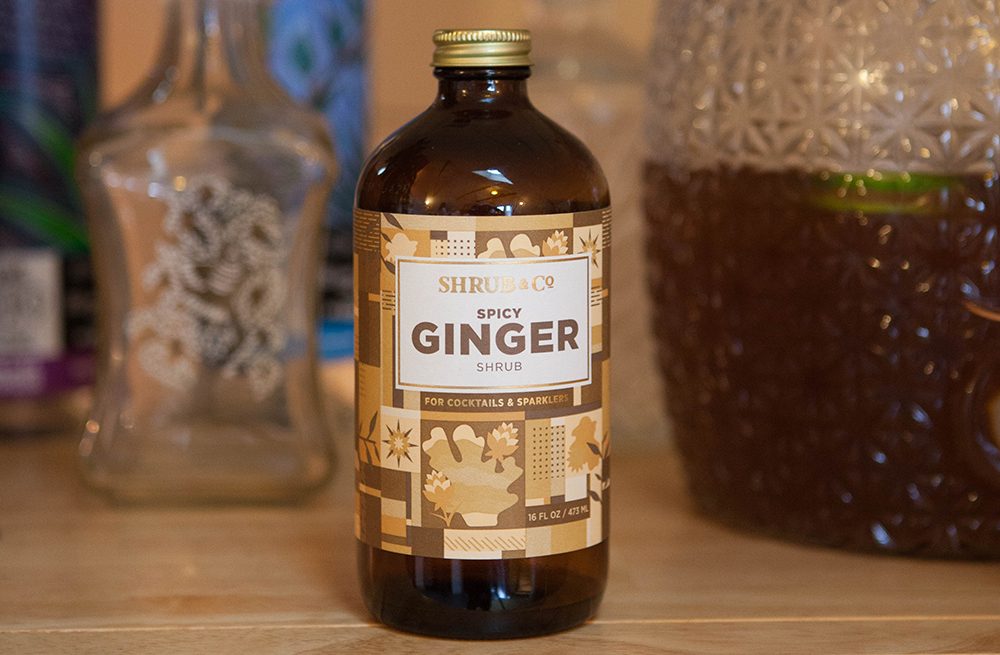 Keep it casual.
Don't force your guests to sit around the dinner table. Instead, create different areas for them to congregate and mingle. Make sure to introduce people who have things in common and will strike a conversation. This takes a little pressure from you as the host to keep everyone entertained.
Create an icebreaker.
Funny cups, plates, or napkins can be a functional way of breaking the ice. One of my favorite ways of doing this is with funny cocktail napkins like this "Dear Cab Driver" set (these days, more like "Dear Uber Driver").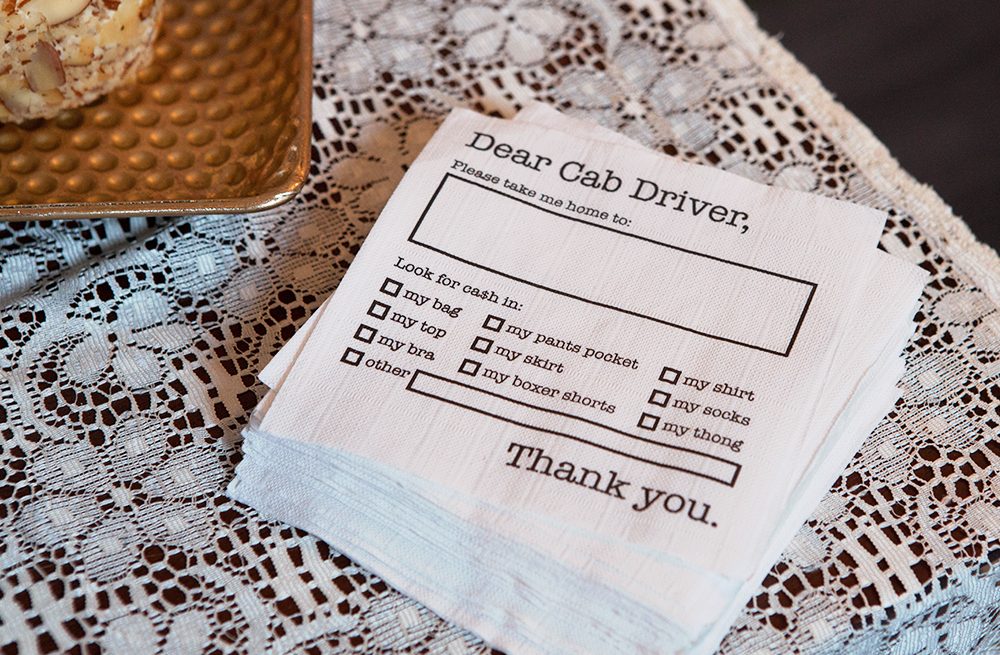 Create a progressive playlist.
The right music can be crucial to set the tone for your event. You know your crowd, so start with holiday music to put everyone in the festive mood. Then transition to old favorites that everyone won't be able to help but sing along to. Move on to dance favorites as the night progresses.
Invest in to-go containers.
TRUST ME when I tell you that you do not want to deal with all the leftover food the next day (or, realistically, the whole next week). Buy some eco-friendly to-go containers; Whole Foods has a great selection. Your guests will leave excited for leftovers, and you will be excited to have none.
Save wherever you can.
A house party should not break the bank. Planning ahead helps you pay attention to sales, collect coupons (I mean digital ones, because who has time for cutting paper coupons anymore?), and save on high-price items. I always purchase my ingredients and different items at my local Whole Foods Market. Their app makes it a breeze for me to keep track (and use!) any and all coupons I need.
Relax and have fun!
There is nothing more off-putting than a frazzled, stressed out host! Remember that your guests are there to enjoy your company. They will not notice if your bed is made or if your kitchen is spotless. The holidays are about having fun and creating memories with your loved ones. Those dishes can wait!
Happy Holidays!
Syrie Roman is a co-founder of GirlsDrink.Beer and the owner of Social Maven, a full service event planning company.