It's an apple cider cocktail, not a beer-tini.
We love a glass of cider and we love a glass of cold beer – so why not put them together? Enter the apple cider cocktail. Come fall, with the herbs, spices and flavors today's craft brewers are using, cider and beer are a natural fit for some delightful seasonal sipping. This Honey Cider Beer Cocktail fills a pitcher and will be a welcomed addition to any fall festivity.
---
Honey Cider Beer Cocktail Recipe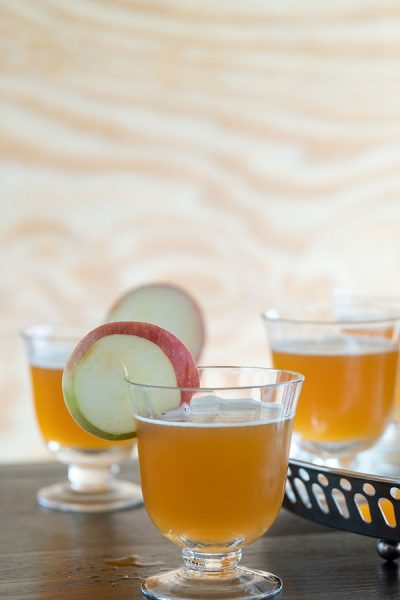 Yields: 12 Cocktails
Ingredients
¾ cups apple cider

2 tbsp honey

3 cups seltzer water, chilled

1/4 cup fresh lemon juice

2 (12-oz.) bottles pale ale-style beer, chilled

1 apple, cored, thinly sliced crosswise
Glassware
Tools
Instructions
Combine the cider and honey in a small pan over medium-high heat, bring to a simmer. Cook the mixture until it is reduced to 1/2 cup, about 5 minutes. Stir occasionally. Remove the pan from heat to cool to room temperature, then cover and chill for 4 hours.
Place 1/2 cup of the chilled cider mixture in a large pitcher, adding the seltzer, lemon juice, and beer. Stir in half of the apple slices and serve over ice, garnish with the remaining apple slices for party flare.