A classic lemon shandy recipe you'll make all summer season.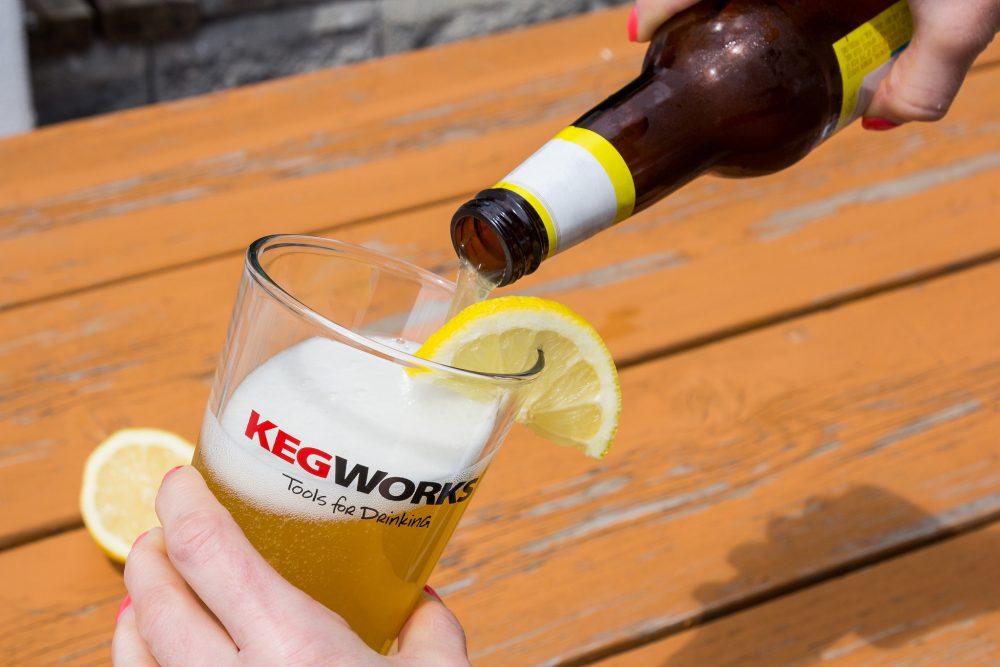 Refreshing on their own, beer and lemonade can be even better when put together.
The definition of a shandy is beer mixed with lemonade and/or other fruit juices like orange juice, cider, apple juice, and grapefruit juice.
Originally made with ginger ale, shandy was a popular beverage in the 19th century Britain. In its heyday, shandy was referred to as a 'shandy gaff'. Some people think "gaff" is a mash-up of the words ginger and half, but it's hard to say for sure.
Squeeze the day and enjoy drinking this Classic Lemon Shandy Recipe.
---
Classic Lemon Shandy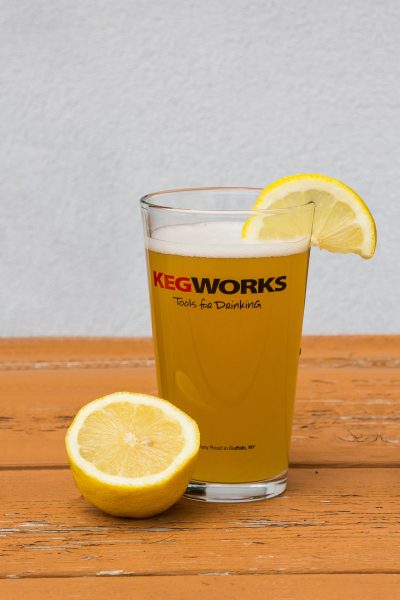 Yield: 4 Beer Cocktails (recipe from Epicurious)
Ingredients
1 cup sugar

3 cups water

4, 3-inch strips lemon zest, removed with a vegetable peeler

1 cup fresh lemon juice

2 fresh mint sprigs

4, 12 oz pale ales (chilled)
Glassware
Tools
Instructions
Make Lemonade
In a saucepan bring sugar and 1 cup water to a boil, stirring until sugar is dissolved. Stir in zest and cool sugar syrup to room temperature.

Pour cooled syrup to a small pitcher and add 2 cups water, lemon juice, and mint. Chill mixture until cold. (Makes about 4 1/2 cups lemonade.)
Assemble Shandy
Pour 1/4 cup lemonade into each chilled beer glass. Top off with beer.