Created to provide a tropical escape from everyday life, tiki bars and the rum-filled cocktails served within have been part of American drinking culture for over 90 years. While the popularity of tiki bars has ebbed and flowed during that time, its appeal has left a lasting impact on the cocktail industry and American pop culture.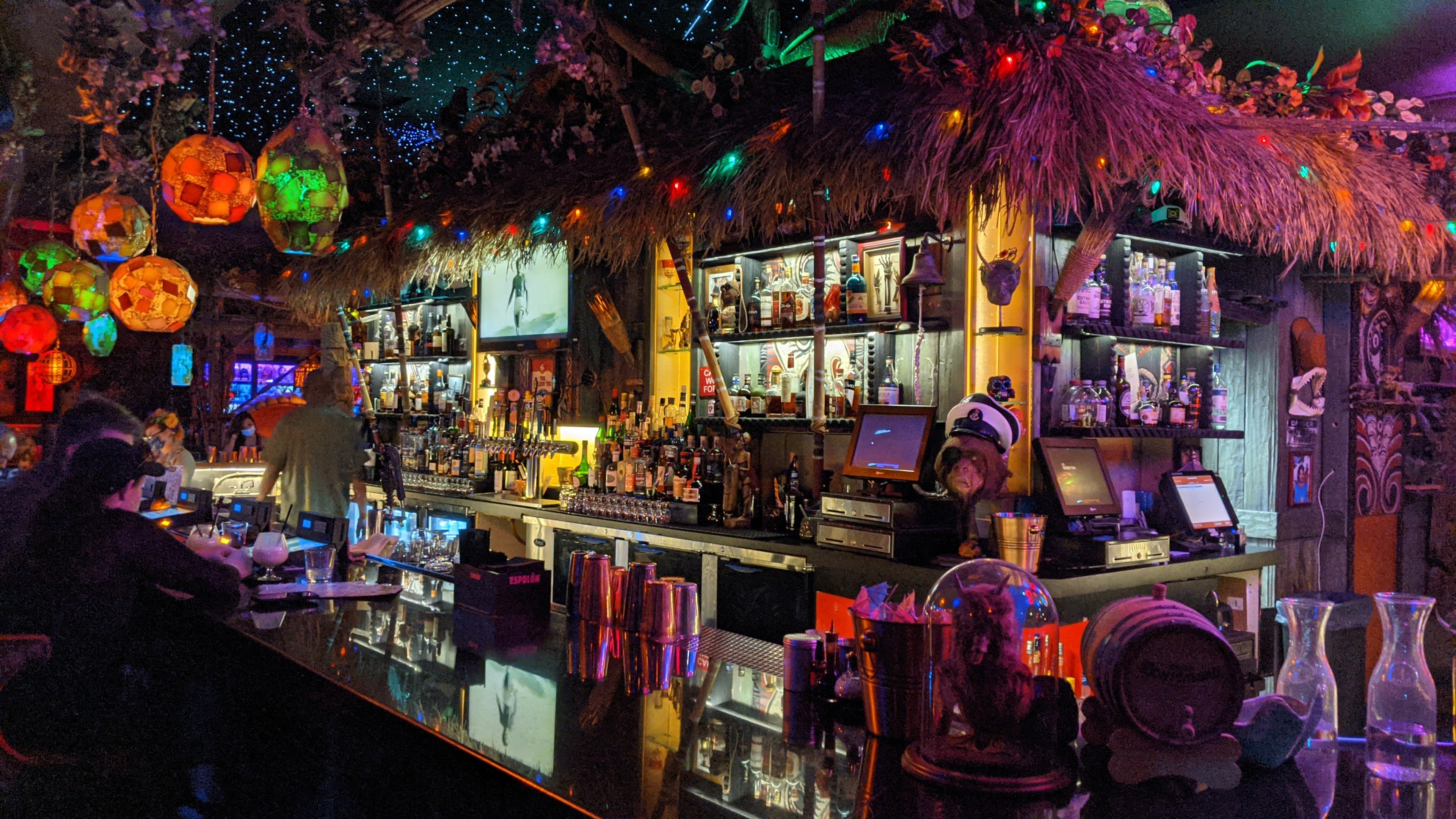 ---
What does Tiki mean?
The word tiki comes from Māori mythology, where it refers to the first man. The Māori and other Polynesian cultures carved images of their gods into wood and stone, known as tiki statues. The term "tiki" was then used in American culture in the mid 20th century to describe style and decor from Polynesia and the South Pacific.
---
The history of American Tiki bars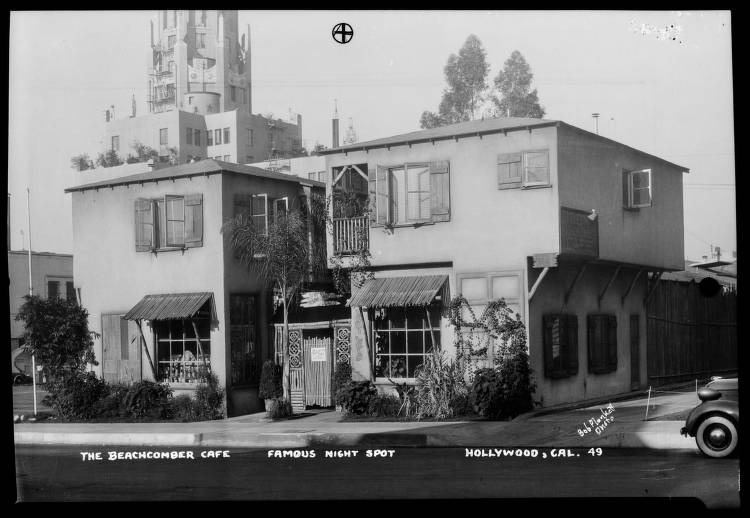 The original location of Don The Beachcomber in 1949, The Huntington Library, San Marino, California.
The first tiki bar in the United States was established in 1933 by the godfather of the tiki scene, Ernest Raymond Beaumont Gantt, better known as Donn Beach or Don The Beachcomber. Gantt spent his early years traveling the Caribbean with his grandfather and then the South Pacific, where he soaked up the various cultures, cuisine and drinks. He brought those experiences back with him to California and some tropical decor he collected along the way and opened "Don's Beachcomber Cafe" near Hollywood.
Don's Beachcomber, which eventually changed its name to Don The Beachcomber, featured a mish-mash of the Caribbean and Polynesian culture with bamboo, bright colors, floral leis, rattan furniture and other nautical and tropical-themed decor. While the visual aesthetic was appealing, the bigger attraction was the "Rhum Rhapsodies'' on the drink menu. These unique cocktails were concocted from a mix of rums, especially rum from Jamaica and the Caribbean, fruit juices and syrups, and served in tiki mugs and other unique glassware. Many of these drinks were created by Beach himself, including the Zombie, Cobra's Fang, Navy Grog and Pearl Diver.
A few years later, Vic Bergeon opened Trader Vic's in Oakland, California, which featured a tropical theme with a drink menu filled with exotic rum-based cocktails similar to Don The Beachcomber. Bergeron lived up to the Trader Vic moniker by offering free meals and drinks to patrons that brought in artifacts and other items that he could use to decorate his restaurants.
Trader Vic's was inspired by Don The Beachcomber and Bergeron's trips to bars in Cuba and New Orleans, but he was not satisfied with creating a copy of Don The Beachcomber. Instead, the drink list at Trader Vic's featured their own signature cocktails that became tiki drink staples, including the Mai Tai, which Bergeron reportedly invented in 1944, the Fog Cutter and the communal Scorpion Bowl.
Both of these tiki establishments became very popular in their respective areas of California. Don The Beachcomber's proximity to Tinsel Town made it a popular haunt for movie stars and celebrities that couldn't get enough of Donn Beach's libations. (Legend has it that Frank Sinatra was particularly fond of the Navy Grog). The growing appeal of tiki happened when traveling to tropical locales wasn't possible for most Americans, so these tiki bars provided patrons with an escape from everyday life and a glimpse at an Americanized view of tropical life.
Tiki goes mainstream in post-war America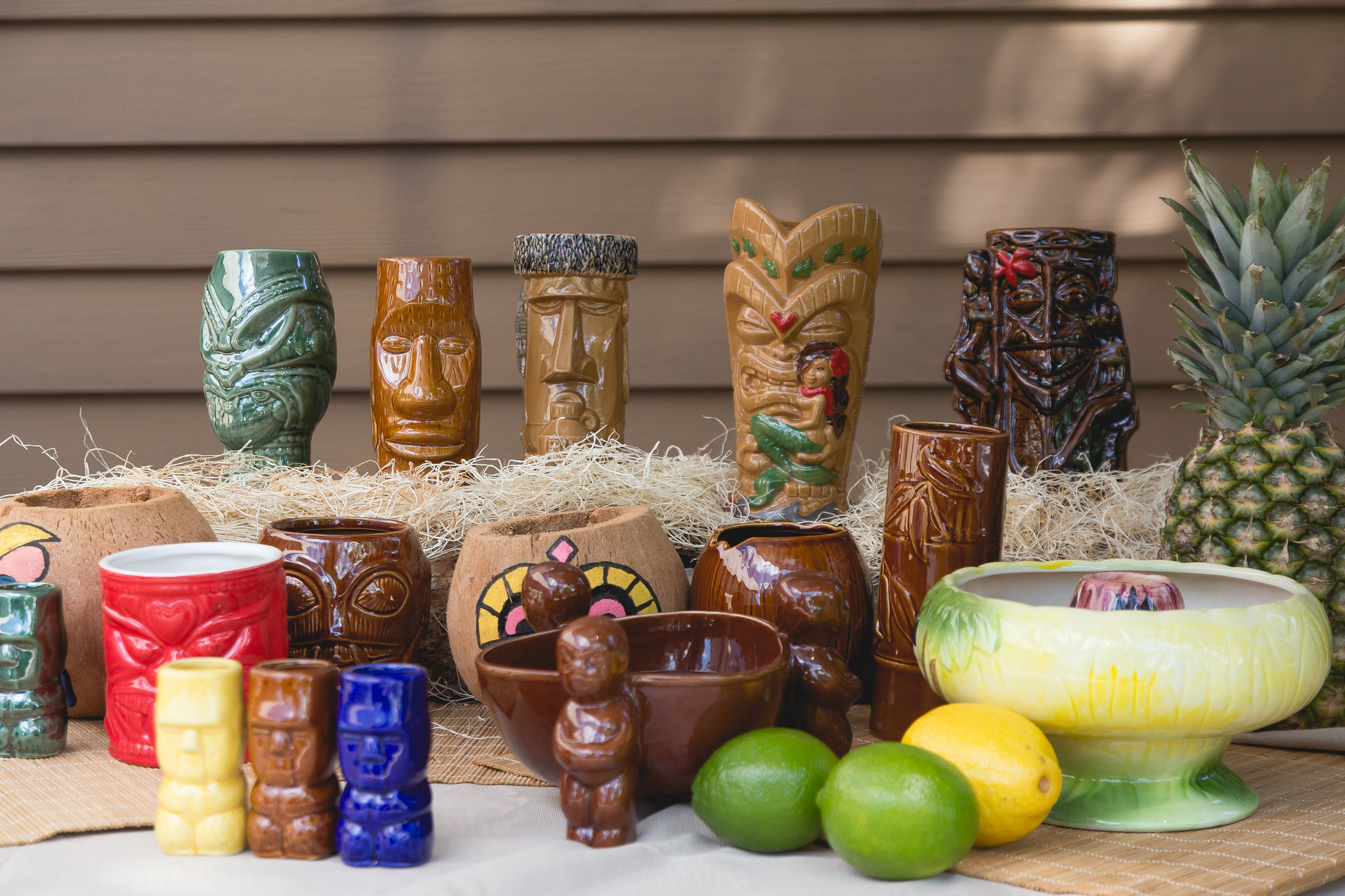 The end of World War II signaled the start of Tiki becoming a part of American pop culture. Both Don The Beachcomber and Trader Vic's became national restaurant chains while new tiki bars began popping up all over the country. Some of the biggest fans of these new tiki establishments were GIs stationed in the South Pacific during the war, as the tropical motif reminded them of their time serving abroad. At the same time, the rest of the public was mesmerized by romanticized versions of tropical locales in popular books and movies.
All of this led to tiki not only becoming a popular theme for bars and restaurants, but it inspired design in other commercial outlets, including bowling alleys and apartment complexes. Backyard luaus also became a popular tradition for the expanding middle class moving to the suburbs during this time.
Tiki's torch burns out and then reignites
The popularity of all things tiki began to wane in the late 1960s as a younger generation spurned the types of leisure and entertainment their parents enjoyed. As a result, many popular tiki establishments were closed by the end of the 1970s. The quality of tiki drinks also diminished during this time as bars and restaurants began transitioning to using more powdered drink mixes and other processed ingredients that made tiki drinks too sweet and syrupy for some tastes.
The expansion of air travel also made it easier for people to visit places like Hawaii and other South Pacific islands instead of visiting a local tiki establishment for a tropical escape. Coincidentally, many of the tiki cocktails created by American tiki bars found their way to Hawaii and became popular with tourists.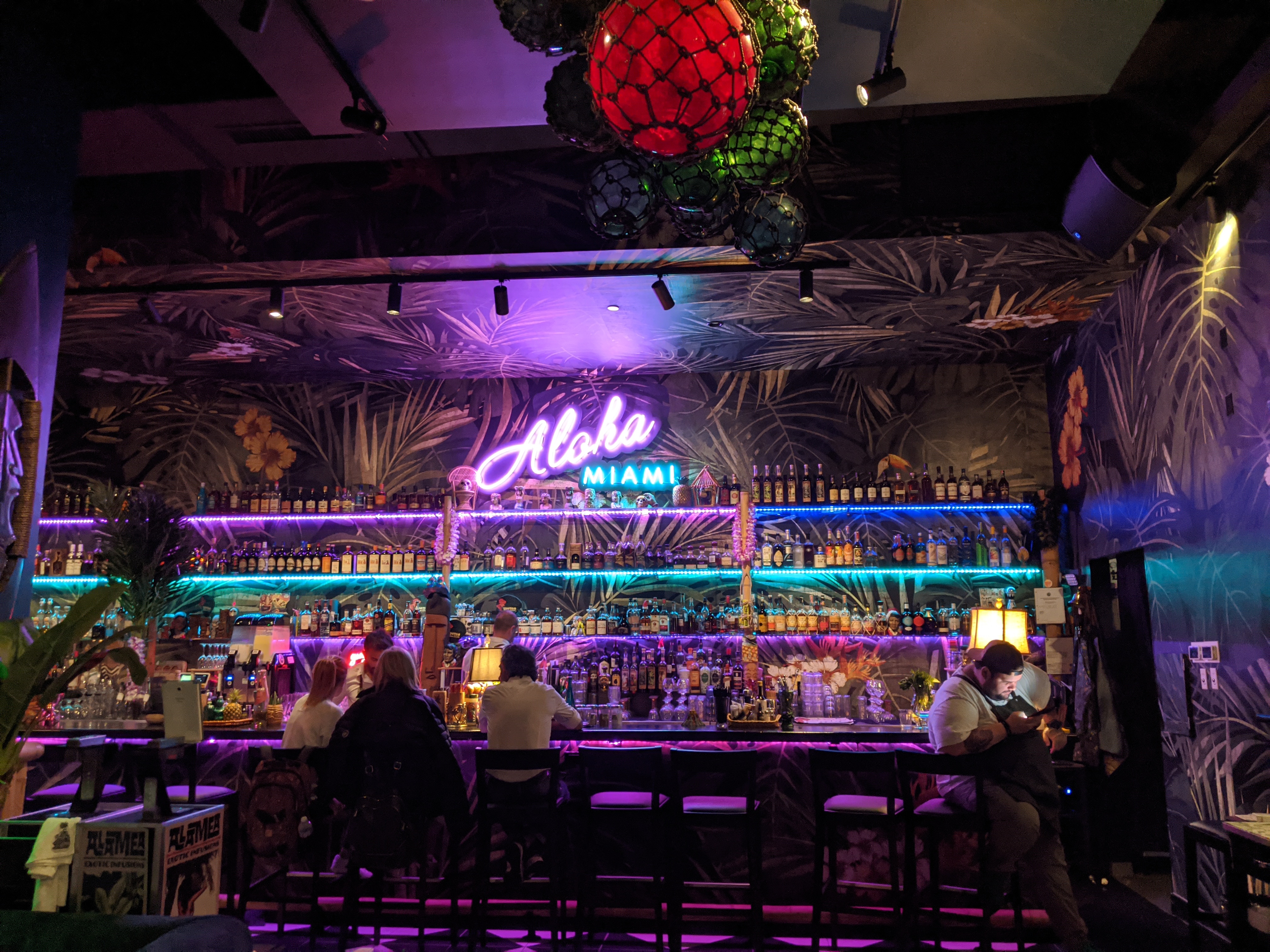 However, Tiki culture would never completely disappear from American life as a renewed interest in tiki started in the late 1990s. A new generation of people discovered the charm of tiki-style and iconography, and they searched out vintage tiki mugs, clothing and other artifacts. At the same time, modern artists began creating new tiki mugs and collectibles. These new tiki devotees refer to classic tiki culture as Polynesian Pop.
Jason Rowley, KegWorks category manager, is one of those that caught the tiki craze in the 21st century. "I love the playful escapism that tiki bars offer," said Rowley. "It doesn't take itself too seriously, and the people I've met in the community have always been very friendly and inclusive, never with any judgment, and the drinks are pretty delicious as well!"
The revival of classic cocktails also happened during the tiki resurgence, and many mixologists began recreating popular tiki drink recipes with proper, fresh ingredients. Jeff "Beachbum" Berry wrote several recipe books that preserved and cataloged many classic tiki drinks that were in danger of being lost to history. Even new tiki bars began springing up across the country, including Smuggler's Cove in San Francisco and Three Dots and a Dash in Chicago.
---
New Tiki frontiers
As tiki appreciation grows and attracts a new generation of fans, the aesthetic of tiki has started to evolve in all sorts of directions. Doom Tiki or Goth Tiki is one such off-shoot. Combining elements of metal, goth culture, the love of Halloween, and general spookiness, this trend amplifies the more mysterious and scary elements of tiki that have always been there just below the surface in the form of skulls and shrunken heads.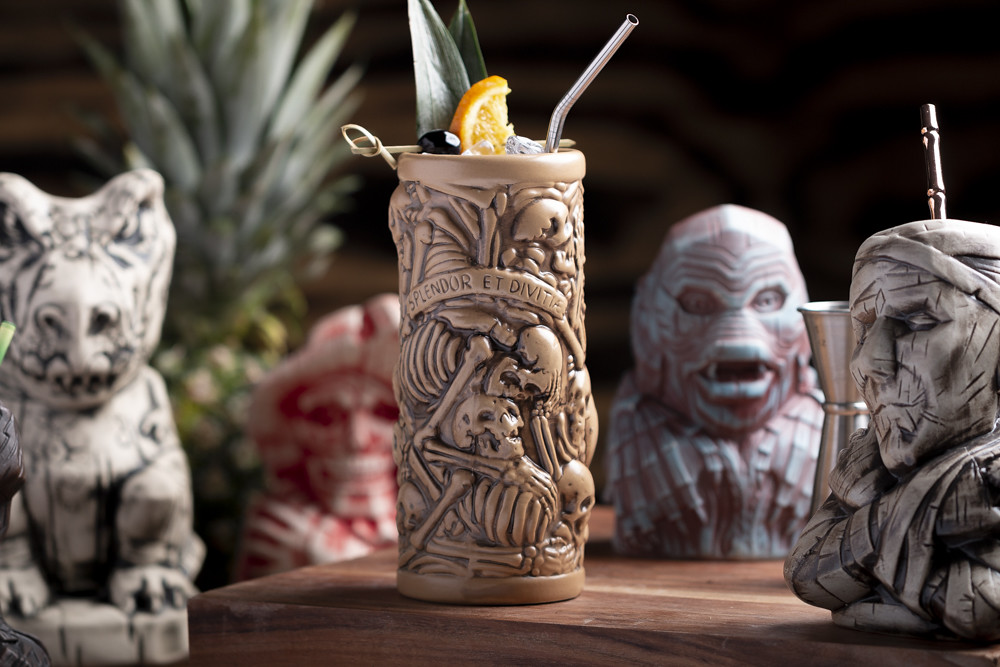 Another such off-shoot of tiki adopts a more punk rock and rockabilly aesthetic to Tiki. Surf rock culture has been intertwined with tiki on one level or another since the 1950s & 60s. These days some tiki bars and enthusiasts alike have taken that vibe and expanded on it, infusing a DIY punk attitude with tiki resulting in a feel that's a little more rebellious and rougher around the edges, but still just as fun.
---
Accusations of cultural appropriation
The resurgence of tiki bars and cocktails has also increased awareness of how certain cultures were appropriated by the founders of the original tiki bars 80-90 years ago. The creation of the fantasy that the islands of the South Pacific and Caribbean are just an exotic escape ignores the fact that people also call that part of the world their home. Their ancestors were affected by colonialism and attempts by colonists to erase their culture, while current generations are dealing with the effects of climate change and other issues that threaten their future.
While current tiki enthusiasts reject any racist depictions from the genre's past, some also feel that tiki bars honor and celebrate Polynesian culture and helped to keep it alive. Many tiki lovers simply enjoy the tiki aesthetic for its kitschiness and how it reminds them of mid-20th-century American pop culture.
The service industry has responded to the discussion of cultural appropriation by focusing on tiki drinks themselves while stripping away references to Pacific Islander culture and using "tropical" to describe their theme instead of tiki.
---
One thing we can all agree on is that there's nothing better than sipping a tasty tiki tipple, whether it's at a tiki bar, by the pool, or at your home tiki bar. So be sure to check out KegWorks' selection of tiki mugs, tiki cocktail ingredients and tiki bar supplies, and celebrate the Polynesian Pop lifestyle.
Tags: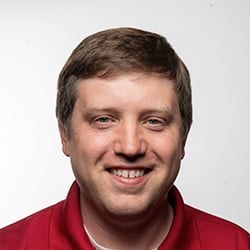 Dave Buchanan has been the Content Writer for KegWorks since June 2019. He has a fondness for craft beer that developed while working for a local beer distributor. Dave also worked for an area sports talk radio station for several years, and continues his broadcasting work as a motorsports announcer and indoor lacrosse reporter.