Spicy yet refreshing, this Christmas cocktail will have you jingling all the way into the holidays.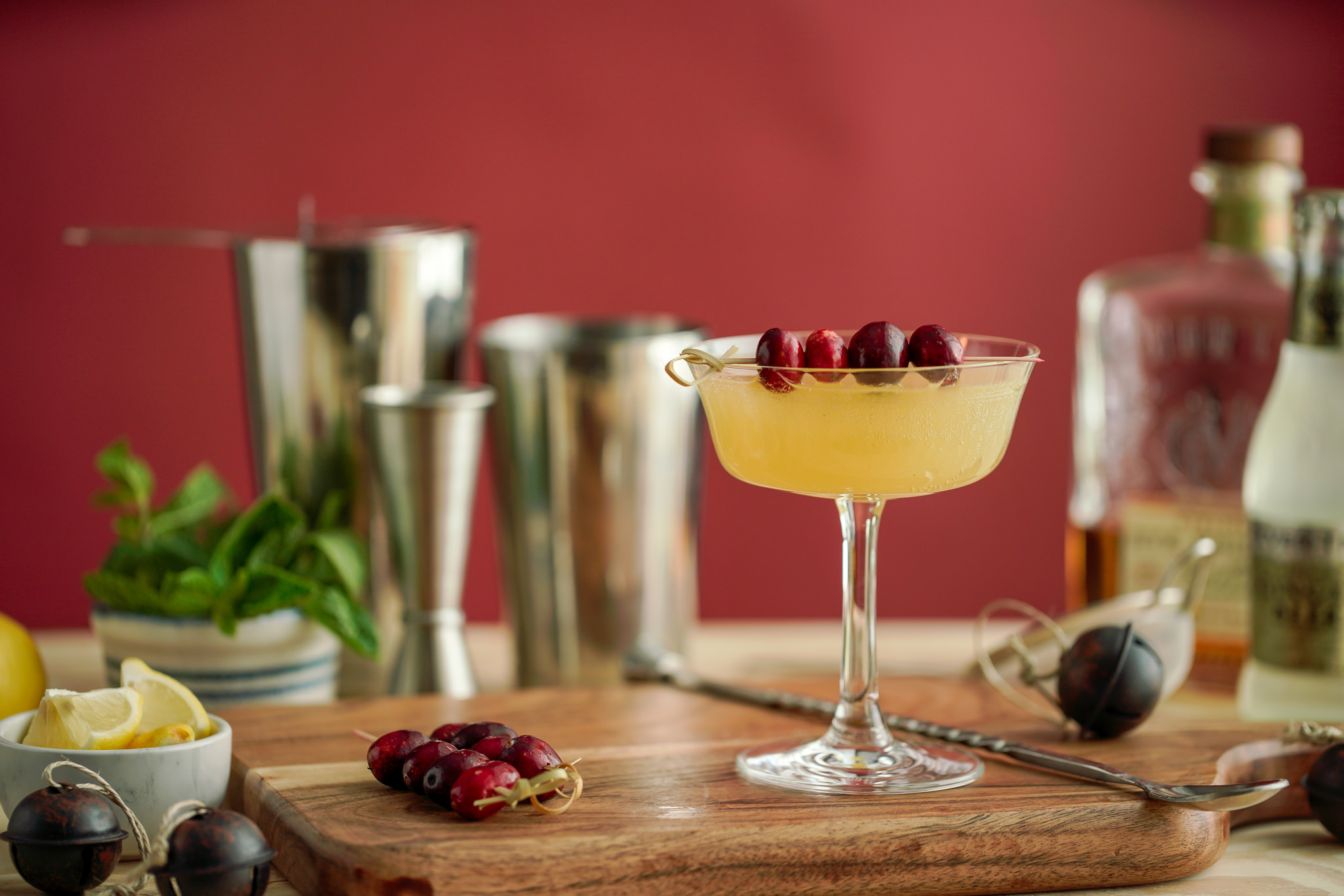 All hail ginger! Using fresh ginger and ginger beer, this Christmas cocktail packs a pleasant punch. Serve at your next holiday gathering or just a cold winter night in.
---
Ginger Bell Cocktail Recipe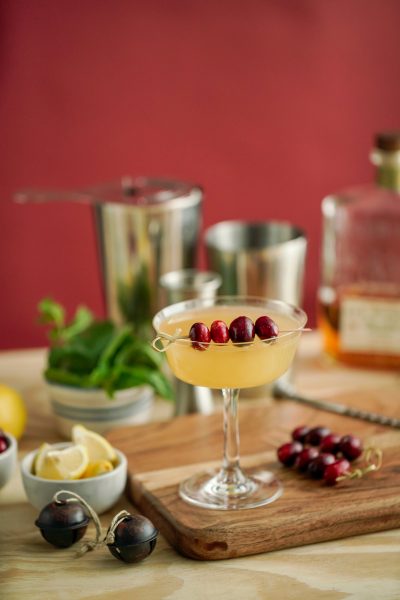 Yield: 1 Cocktail
Ingredients
2 oz whiskey

2 sprigs fresh mint

½ a lemon, quartered

2 inch fresh ginger, peeled and cut into small cubes

1 bottle ginger beer

1 cup ice

½ cup fresh cranberries (for garnish)
Glassware
Tools
Instructions
Step 1: Prep the garnish pick
To a cocktail pick, skewer 3-4 fresh cranberries. Set aside.
Step 2: Make the cocktail
In a cocktail shaker, add the whiskey, mint, lemon and fresh ginger. Muddle for 30 seconds. Add the ice to the cocktail shaker and shake vigorously for 30 seconds. Strain mixture into a coupe glass and top with the ginger beer. Garnish with your fresh cranberry pick.