Totally yuletide, this Christmas beer will keep you merry all season long.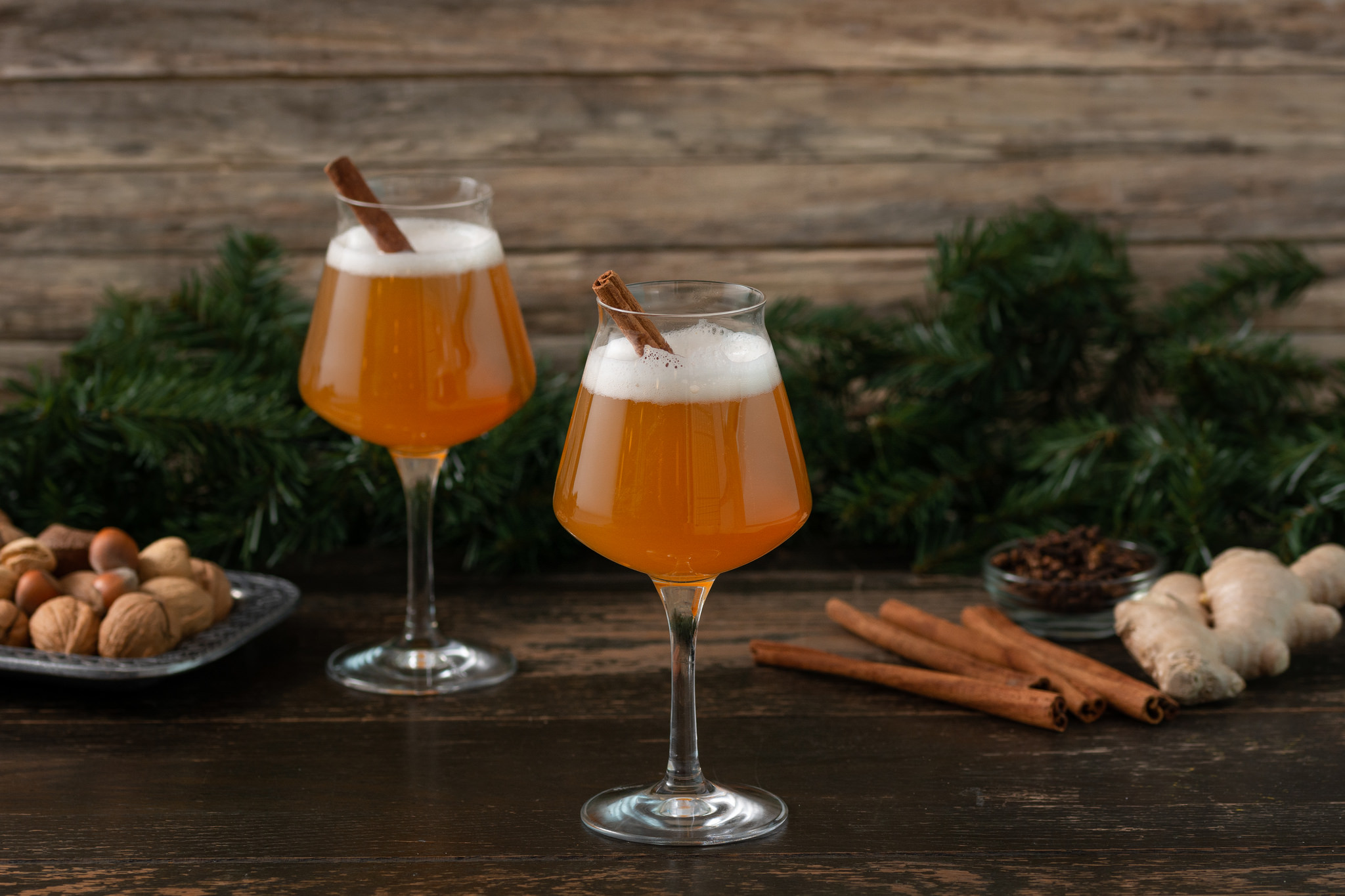 Don't serve until Christmas? Yea, right. With its fresh honey, cinnamon, and ginger syrup this Christmas Ale Cocktail Recipe is meant to be enjoyed all winter long.
Spiced beer has long been a holiday tradition that has a mixed origins story. Some say the libation began in the Middle Ages - when spices were commonly used to add flavor and medicinal qualities to beer. Others say Christmas Ale began in pre-Christian Scandinavia - where Vikings would brew winter beers during "Jul," also known as "Yule," in late December to honor the winter solstice.
Whatever the case, we're glad this Christmas beer is here.
---
Christmas Ale Cocktail Recipe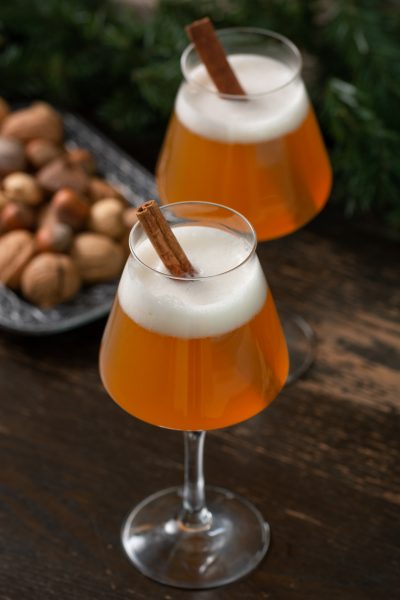 Yield: 1 Drink
Ingredients
½ cup peeled & grated ginger

7 cinnamon sticks

3 cloves

1 ½ cups water

¼ cup honey

2 bottles White Ale
Glassware
Tools
Instructions
Step 1: Make the spiced syrup
Combine the ginger, clove and water into a saucepan. Add 5 cinnamon sticks. Bring to a boil for 10 minutes to reduce. Strain water into a bowl, add the honey and let cool.
Step 2: Assemble the ale
Put 3 tbsp. of the syrup in a beer glass and top with your white ale. Serve with cinnamon stick for garnish.