Easily master the cocktail garnish basics.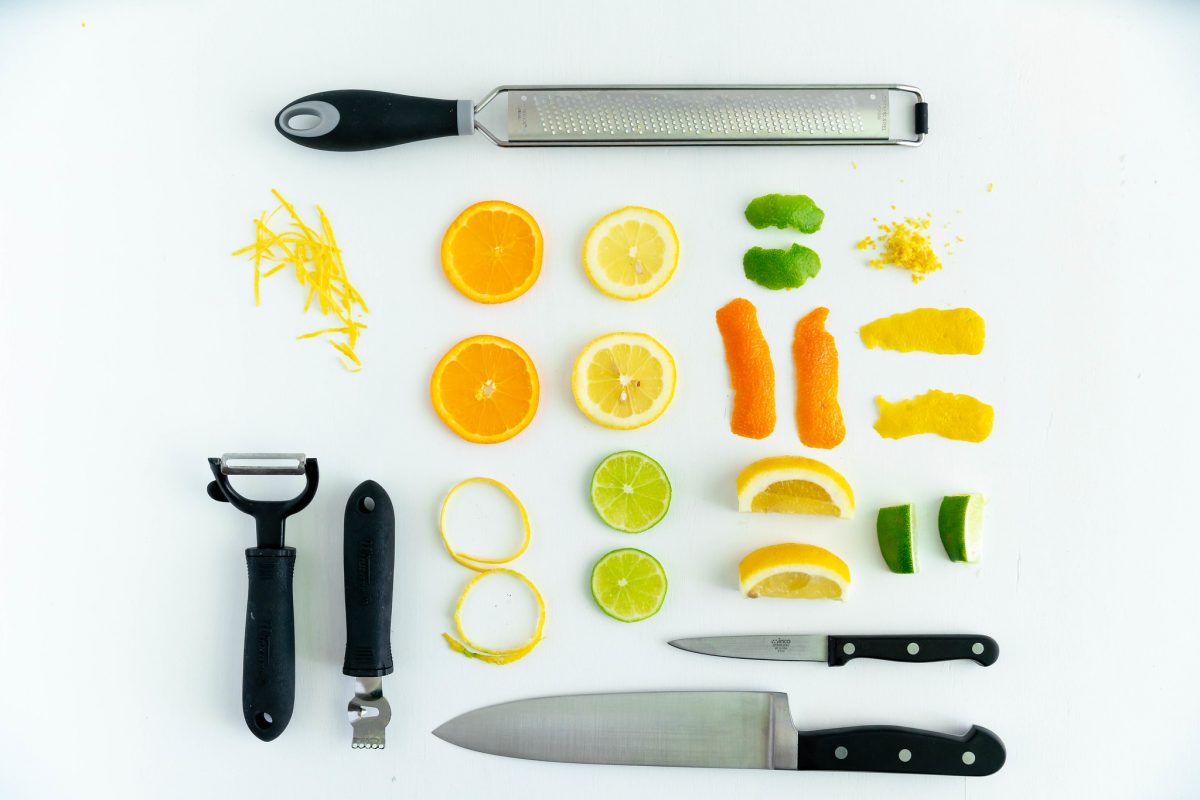 What would an old fashioned be without an orange swath, or a margarita without a lime wedge? A cocktail garnish can transform any kind of beverage into an elegant mocktail or cocktail.
Even if you are not a professional bartender, the garnishing basics are essential to have (and not just about adding pizzazz). Lemon, lime, orange and grapefruit garnishes can be used to add an extra hint of citrus to your drinks, even the essence of the citrus expressed over your beverage can add that bright hint of fruitiness.
Using lemons and limes as our examples, here are 5 classic citrus cocktail garnishes to help get you started.
---
How to garnish cocktails with a citrus wedge
How to cut a lemon or lime wedge
Cut the 'pointy' ends off of the citrus. Placing the fruit flat side-down and make angled slices on either of the sides. Put directly into drink or make a slit in the flesh and slide on the side of your glass.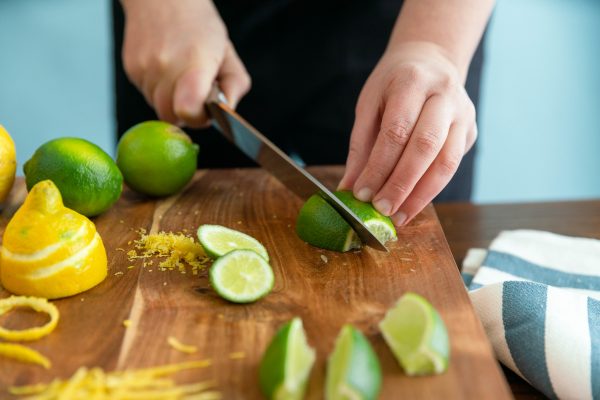 ---
How to cut a Citrus Slice
Instructions
Cut the lime crosswise into less than ¼ inch thick slices. Put slices in your drink or make a small slit into one of the slice's sides and slide onto the rim of your glass.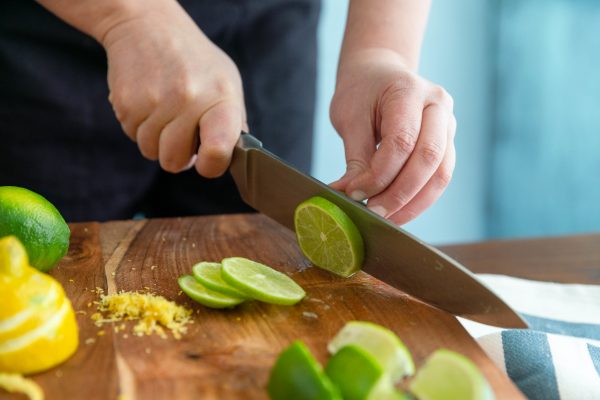 ---
How to make a Citrus Swath
Instructions
Using a peeler, shave off long, wide pieces of citrus zest. To release its essence, twist the citrus swath over your drink and rub on the rim of the glass. Drape along the edge of the glass.
---
How to make Citrus Zest
Instructions
Place your citrus on the grater and rub back and forth until you reach the white pith. Rotate around to the other flesh areas of the citrus and repeat. Once done, flip grater over and remove extra zest on the back. Top onto your desired cocktail.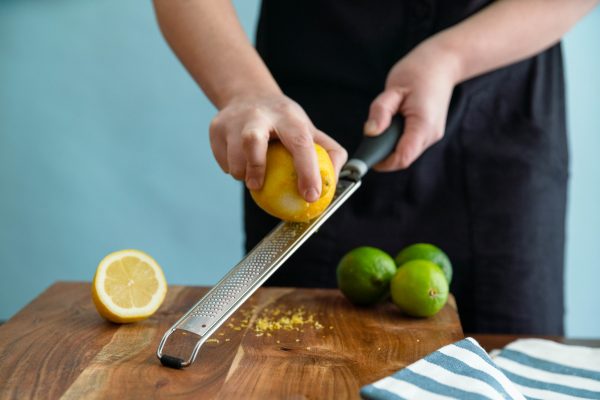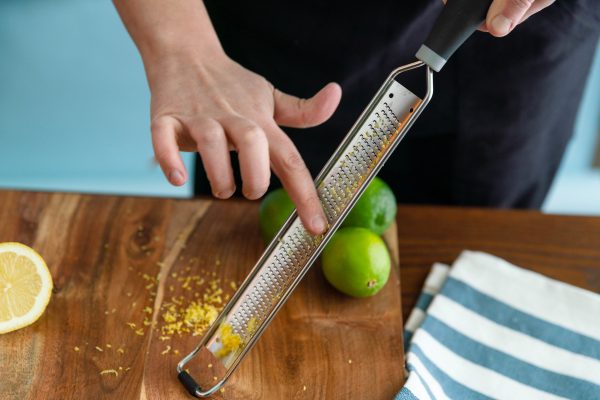 ---
How to make a Citrus Spiral
Instructions
Using your channel knife, hold the citrus in your hand, begin to twist. Continue twisting and create a long spiral.